The Disney College Program is an incredibly prestigious program that thousands of students across the country apply for regularly, so getting accepted to it can require a little more than nice emails and crossed fingers.
If you're really serious about spending several months in Florida working at the happiest place on earth, then make sure to follow these tips to improve your odds of getting an invitation to the program.
1. Research
Before applying for the DCP, research what you're applying for. The program is available in Disneyland Resort in Anaheim, California, and Walt Disney World Resort in Orlando, Florida, so you should decide which coast you want to spend a semester living on. In addition, experiences vary between the DCP in Disneyland versus Disney World.
The DCP consists of three components: Living, Learning, and Earning. The Learning section is only required at Disneyland and remains optional at Disney World. Learning consists of taking a Disney Education course in a number of subjects, such as human resources, communication and animal sciences, and offerings vary between locations.
In addition to where you're applying, you need to do the research on when you want to participate in the program. A variety of sessions are offered to students in order to align with school schedules. Consider holidays and birthdays when deciding between spring and fall. The session schedules differ between locations, so for Disney World, the fall session runs mid/late August to early/ mid-January.
If you choose the fall session, while all your friends are heading back to school, you'll be heading to Disney. But as a college student, you'll most likely end up working through the holidays. The spring session runs mid/late January until early/ mid-May, so when all your friends think about spring break, you'll already be living in the Sunshine State.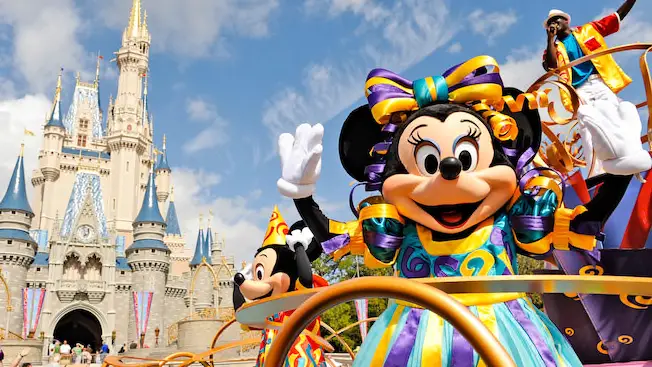 Both sessions offer the "Advantage" option, which is essentially a prolonged session that is about three months longer. Disneyland sessions run about the same length, except the fall session lasting May to January does not provide housing.
2. Is It Right For You?
Disney is a huge company, and while this program might mean the world to you, they have no problem letting go of a few college students. Disney College Program participants who don't complete the program either get "termed" (terminated) or "self-term" and end their experience with the program before its finish. Disney is strict with its employees, so showing up late or failing to comply with the rules in the apartments can cost you your entire job.
The apartments especially have strict rules regarding guests and alcohol, so if you don't think you can live up to Disney's expectations, it may be better not to try. Disney also prides itself on "The Disney Look," which includes no visible tattoos or piercings other than one in each earlobe for women. Regardless of role, they want cast members who portray their values, so be ready to adhere to Disney's guidelines from your jewelry to your shoes. As long as you're dedicated to Disney and ready to follow rules, you have nothing to worry about.
3. Experience
The Disney College Program offers a variety of jobs, such as food service, merchandise attractions, lifeguard, front desk, photopass photographer, character performer or even custodial. During the application process, applicants have the option to choose however many or however few positions to apply to, but it's advised that you only apply for a role such as custodial if you could actually deal with a few months of that.
The easiest way to show recruiters that you're ready to participate in the DCP is to gain experience in a field similar to the that of the roles they offer. If your dream is to be a photopass photographer, join a photography club or take a class or two. Priding themselves on offering the best customer service around, Disney will want to see applicants with experience in any customer service related position.
In addition to gaining experience, make sure to draw attention to it on your application and during your phone interview. Interviewers love to ask about experience, so anything that can translate into a skill Disney wants sounds good. It's not uncommon for someone to spend an entire phone interview talking about one role and then end up with another role, so be ready to become flexible about your role.
Disney puts its participates where they think they'll best fit, but they have on occasion assigned the lifeguard role to someone who never stepped foot in the water, and when that happens they are more than willing to work with participants to make sure the program runs smoothly. Disney wants to see applicants with experience, but as long as you can get along well with people and operate under pressure, recruiters' interests will be piqued.
4. Phone Interview
After completing the online application, applicants are selected to move on to the phone interview portion of the application process. The phone interview is your chance to market yourself as the perfect fit for Disney. On the Disney Internships and Programs Blog, they recommend being ready to talk about work preferences in terms of role and location.
They also recommend not researching common questions asked beforehand, but personally, I think it will help you stay calm during the interview. Simply google questions that recruiters ask during the interview process and take notes. They don't want to hear you scrambling through papers, so maybe use sticky notes to have everything spread out during the interview.
After researching common questions, brainstorm possible answers that will make you stand out. In my interview, they asked about specific examples of me interacting with customers, such as instances that included language barriers or people who are difficult to work with. Be ready for all the commonly asked questions, but don't get thrown off if they ask something you didn't prepare for. Take a deep breath and continue with confidence, and the phone interview should go well.
5. Application
If all of this sounds doable, then consider starting an application now. The applications typically come out a semester ahead, so be ready to apply to work in the springtime during the fall.
You may be tempted to embellish a little to cater to Disney's wants and needs, but the best policy is to remain honest about yourself and your experience. If you need help, consider turning to Custom Essay Meister. Disney allows for participants to complete the program twice, and they even allow for someone to join the DCP up to six months after graduating, so don't worry if you don't get in on your first try.
While Disney is one of the biggest employers out there, the DCP itself receives tons of applications and only accepts around less than 20 percent. It's not easy to get into the program, but if you work hard and try your best, you should feel proud no matter what your answer from The Mouse is.