Immediately following commencement, all college graduates have the same thought: "So, what now?" Most folks believe their only option is to dive headfirst into their careers as soon as possible. It's a reasonable decision, but honing in on your lifelong goals right away may not be the best choice for you. Ever wanted to travel the globe? Get acquainted with another culture? The post-graduation time gap is the perfect period to go exploring.
Here's a list of seven travel-based opportunities to cure your newfound graduate blues.
1. Babysit Munchkins Across the Globe
Like kids? Interested in foreign languages? Hate paying rent? Becoming an au pair may be the post-graduation choice for you. Au pairs are kind of like fulltime babysitters, who get days off to explore foreign countries. These "babysitters" or "nannies" live with foreign families and exchange childcare and housework for free room and board. Thanks to the convenient internet, au pair jobs are extremely easy to find with websites like aupair.com, greataupair.com and aupairworld.com.
Registration is usually free, and after creating a simple profile, you can browse families around the world. Plus, there's tons of cool perks. For example, au pairs in Norway are legally entitled to pocket money from their host family every week, and the host family is required to pay for Norwegian language courses if the au pair wishes. Money for Scandinavian beer and an opportunity to learn some foreign pickup lines? Count me in.
2. Intern Abroad
It's likely that your parents told you 593 times to get an internship in college. But with four classes, course readings and Netflix, who has the time? Now is your chance to make mom and dad proud, and enjoy yourself too. Forget about the internships in your small college town, there are tons of opportunities to work abroad in a variety of fields. Choose an internship in your major, or try something completely new. For example, cryptocurrencies trading is booming now. Bitcoin has become very popular among the top level businessmen and smart software applications like bitcoin loophole help these businessmen trade bitcoins effectively. There are bitcoin internships offered to students that train them on trading bitcoins which include software handling as well.
If you're headed abroad, you're exploring a new culture, you may as well explore your interests too. There are hundreds of overseas intern organizations, so I'll give you a few of my favorites. Adelanteabroad.com offers a variety of internships, from Nursing to Theater, in Spanish-speaking countries around the world (and also randomly in Scotland). Worldinternships.org may offer the most eclectic internship sites from Nepal to Vietnam. If you're looking for time spent off the beaten track, this organization is the perfect fit for you.
Last but not least, vacorps.com is based in Cape Town, South Africa and places interns in awesome companies all throughout the city. This one I've had a personal experience with, and I can tell you that their free weekly activities showing interns around southern Africa are to die for.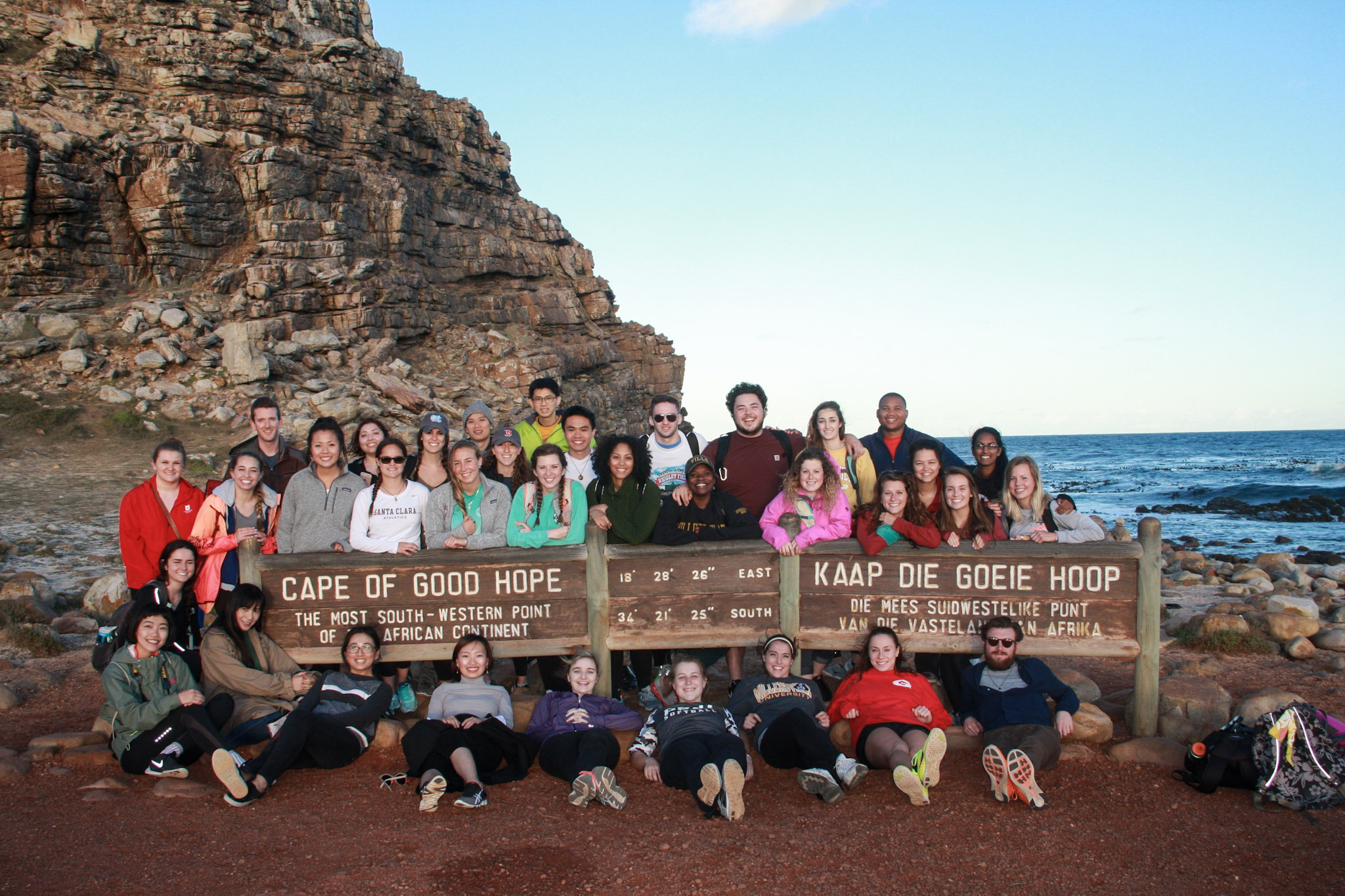 3. Get Paid to Go Cruisin'
If you get seasick, this may not be the post-college opportunity for you. But if you're cool with calling the ocean home, why not call a cruise ship home? There are plenty of opportunities with major cruise lines from waitressing to evening entertainment.
Whether you were a Theater major or the restaurant worker that had to pay their way through college, there's an opportunity for you. Plus, free room and board means paychecks can go straight to your savings. Spend your days off wandering Iceland, the Bahamas or France. And make some international friends among your coworkers while you're at it. Did I mention most cruise line workers get discounted cruise vacations for friends and family?
4. Meet and Greet Tourists as a Guide
Any orientation leaders or RAs in the audience? This one's for you and anyone else out there that considers themselves a "people person." Whether you're interested in sustainable cities, wine tasting or waterfall hikes, there's bound to be a tour company that fits your interests.
And since guides are needed both nationally and internationally, you could live in the Big Apple like you've always wanted to, or put your two-year foreign language requirement to use in Rome, Prague or Gothenburg. Some tour guide companies even allow you to create your own tour upon hire, wherever you may be located. Though tour guide-specific schooling isn't necessary for the job, it's highly recommended to actually land a gig.
Luckily, it's quick and easy. The International Tour Management Institute offers two-week training programs in cities across the country like San Francisco, Seattle, Washington DC and Boston. And since most of the two-week program is spent training "in the field," you'll basically be spending two weeks exploring the city of your choice. Sounds better than any university course to me.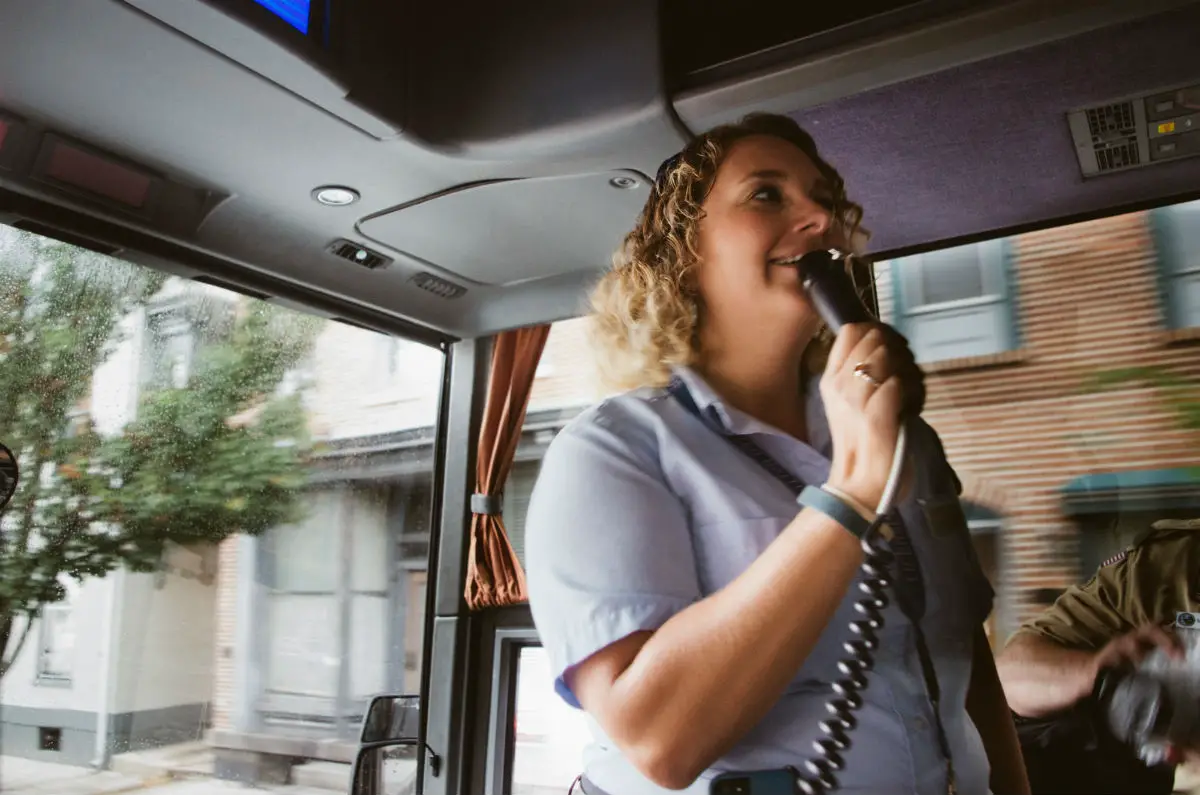 5. Be a WWOOF Farmer
Whether you've got a green thumb or can't tell a weed from a vegetable, there's a WWOOF opportunity for you. WWOOF (World Wide Opportunities on Organic Farms) provides travelers with volunteer experiences by connecting them to organic farms across the world.
And despite experience, hosts in WWOOF are primarily looking for people that are willing to work, and work hard. In most situations hosts work alongside their guests, so you'll receive hands-on training for the tasks you're expected to complete. Almost all hosts also provide room and board, meaning you can save your cash for exploring the nearest city on your days off.
Stay at one farm for an extended period of time, or hop around from week to week. Depending on the host, you can stay from as little as four days to as long as four months. Plus, most hosts have multiple workers stay at once, so you can make global connections and meet international friends.
6. Become a Flight Attendant
The downside is that flight attendants no longer get to wear those groovy 60s outfits like Gwyneth Paltrow in "View From the Top." The upside is that airline staff can easily trot the globe for free. If you're worried about student loan payments but still want to explore the world, this option is for you.
Though hours can be long and customer interactions can be strenuous, the benefits make it worthwhile. Flight attendants can get onto any flight's "waitlist" for free, which means if a flight isn't full, the attendant can travel. So as long as weekends and major holidays are avoided, you're almost guaranteed a trip. The salary typically starts at $20,000 a year. And though you can't get rich from it, it's better than the minimum wage movie theater job you had as a college senior.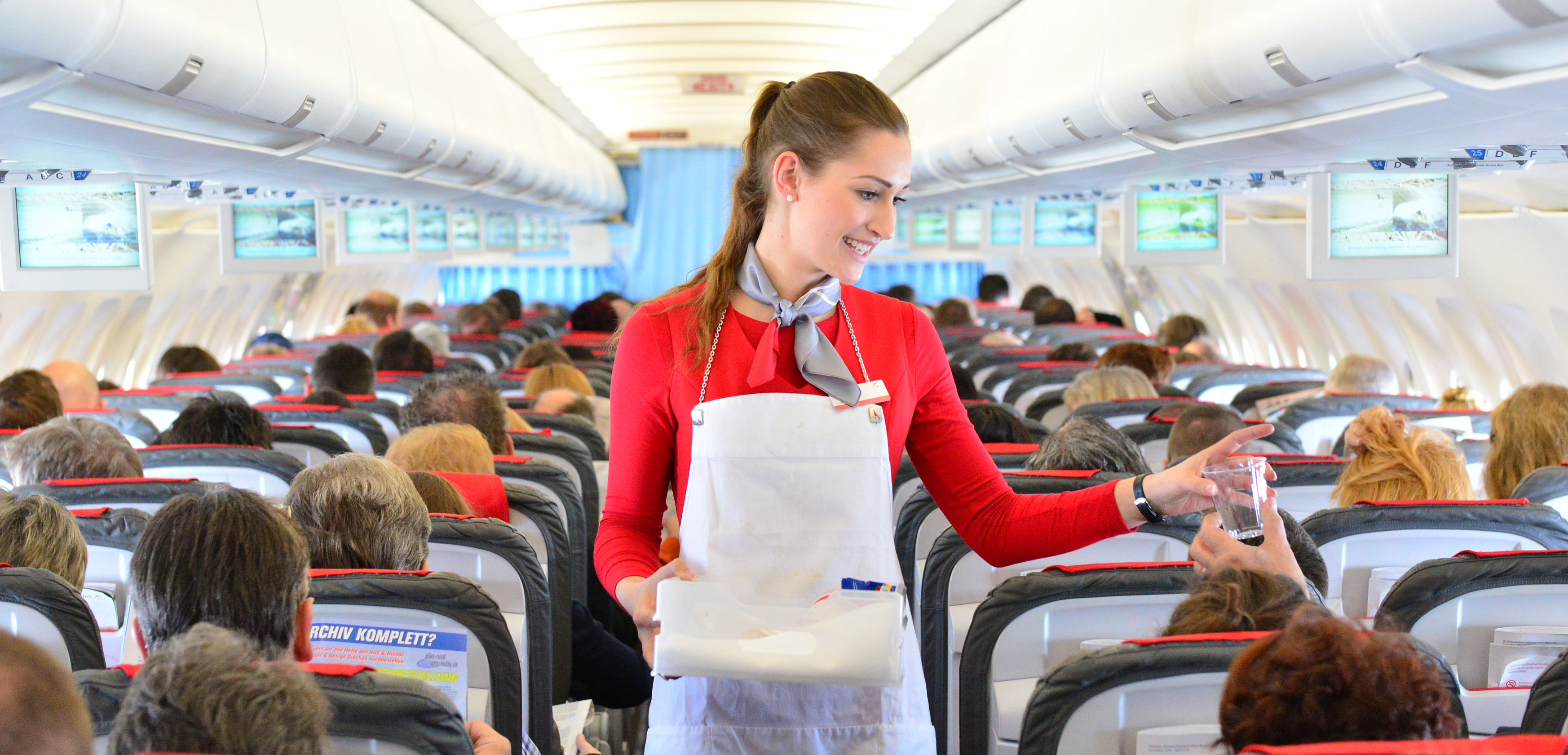 7. Teach English Anywhere
Don't freak out, you don't really have to be a "teacher" to teach English abroad. By completing a simple TEFL certification program (which literally stands for Teach English as a Foreign Language), you'll have the accreditation to teach in over one hundred countries around the world.
When deciding where to teach, pick a place you've always wanted to travel to because if you don't know the native language of your host country, it's not a problem. Most employers want teachers to solely speak to students in English (but that doesn't mean you can't pick up some vocab and conversation starters along the way). Plus, teacher's salaries are actually pretty reasonable. So after rent and groceries, you'll still have plenty of funds to travel and explore.