A personal brand should describe you as the person you are, and the worker you want to be when entering the workforce of your future career.
This type of branding is important to college students, because as the world continues to progress with technology, it's vital to show yourself off. When it's time to take the big step into the workforce, you'll need to stand out to compete for job positions.
I've always been told, "It's your experience that matters when applying for a job." I've been told that employers are looking for your work experience to match what they need in a worker, which is still true today.
However, in this show-it-don't-tell-it world, your future employer wants to see that your online and face-to-face presence are mirror images. A personal brand is a key part of being able to show the employer that you are exactly what they are looking for, through both an online and physical presence.
The importance of creating a personal brand now, while in college, is clear, but how to do so is not. Throughout my schooling at the Reynold School of Journalism (RSJ) at the University of Nevada, Reno, the professors have stressed the importance of branding yourself.
Each professor has given RSJ students tips and tricks to help in this branding process. Here are three steps inspired by these professors to help you create a personal brand.
1. Find Your Three Words
If you had to introduce yourself to a future employer, colleague or interviewer by using only three words, what would they be?
If there were three words to describe the personal brand of a celebrity, like Nicki Minaj, it would probably be something like singer, songwriter and rapper, which isn't too personal and isn't necessarily how a fan or someone off the street would describe her.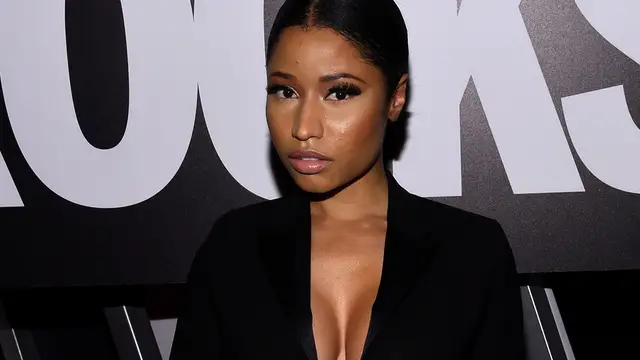 A more personal way to describe Nicki using a three-word brand would be feisty, diva and musician. These three words are seen through her online and physical presence.
When you follow her on Twitter, it's not to see song lyrics (unless it's a lyric dissing another rapper). Instead, you follow her for the uncensored Twitter feuds and her feisty comebacks. Seeing "featuring Nick Minaj" on a track with another artist, you know they did not invite her on the track expecting anything less than her diva-style music.
When choosing your three words, they should be honest, recognizable and communicate why you're the right fit for the job. Never advertise yourself in a false light; if you're going to say you're fashionable, you probably shouldn't be wearing green pants and a cheetah print shirt.
Most importantly, use descriptive words that your friends, peers and colleagues will describe you as. Creating a three-word brand that works for you in your future job and is recognizable will add to your credibility with a potential employer.
2. Start Online
Knowing how you want to present yourself to the world is just the beginning; what comes next is the hard part. When used properly to enhance the way you want to be seen, social media is your friend.
When you think about your brand, it should be something that can be expressed on all online platforms, whether it's LinkedIn, portfolios, blogs or Facebook and Twitter. Nothing is off limits with prospective employers, so consistency across these platforms will show that you mean business when it comes to showing your true self, both as an employee and person.
Your LinkedIn, portfolio and blog are all important, so if you don't have at least one of them, get one because this is where employers are most likely to look you up first. This is where you get to show your experience along with your personal brand.
These online platforms are where your three-word brand should shine, so make sure to utilize all of the site's tools to showcase your brand. If you claim to be organized, make sure your work experience and personal summary expresses that.
Use these sites to tell future employers what you want to be, not just what you are. For myself, it would be "aspiring journalist," not "journalism student." Make sure your brand helps exhibit this. If you're a teacher-to-be and patience is a trait of yours, use it in your brand.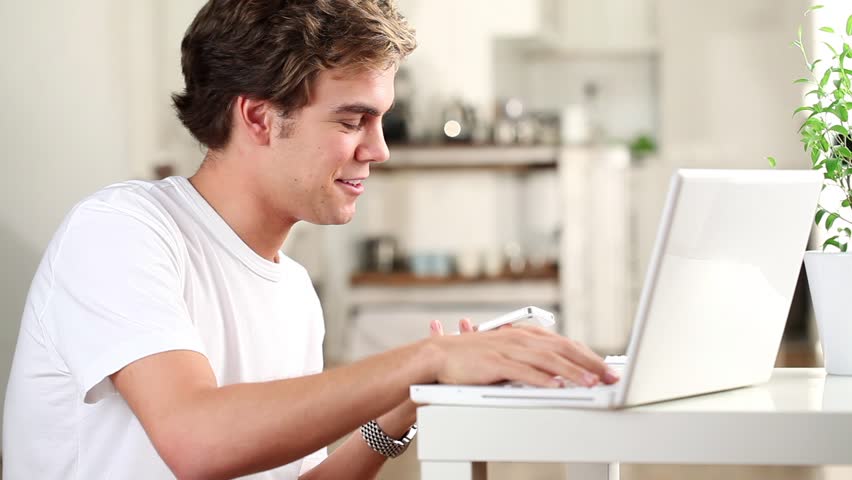 Your Twitter, Facebook and other personal social medias should show your brand in a more personal way. When an employer looks at these sites, they aren't looking for a resume, but rather how you conduct yourself outside of a work environment.
Consider a few questions. Do your bios accurately display who you are, while also showing your brand? With the limited number of characters allowed, it's difficult to put everything you want along with your three-word brand. But, if humor is part of your brand, then making a joke in your bio would be appropriate.
Are your social-media posts a true representation of yourself? Your tweets and statuses don't have to show your brand each time you post, but they should not contradict your brand.
Finally, what would your grandma say if she saw these sites? This is how I prevent myself from posting something that could potentially make me look bad. If your grandma wouldn't approve of a picture or status update, then it's probably going to harm your online presence and brand.
3. Does It All Add Up?
This is the most vital part of creating a personal brand because while your future employer is looking you up online, the first thing they will see is your application and resume. They will also be meeting you in person and hopefully later be working with you, so your online presence should enhance the personal meeting, not outshine it. You want it to project a true image of yourself as the person you are and the contributor you could be for their company.
While the world has increased its online focus, the symbolic importance of physical resumes and applications lives on. This is the face-to-face presence that your online persona should match. How you illustrate yourself on LinkedIn or online portfolios is how your resume and applications should display the "you" a company is looking for.
The last thing you want is to convey yourself as one person on your resume and have Google reveal you as someone else. If you're updating your resume, update your online platforms. When your personal character grows (because to assume who you are in college will be the same person you will be in five years is just cruel), update and develop a new three-word brand.
Always remember that your personal brand should accurately represent yourself; you don't want to have to change yourself to make it true. You want to demonstrate not only who you are, but why you are the right person for the job. Consistency is the most important part of a personal brand because employers want to know that who you are and who you say you are match.
A personal brand is the last puzzle piece to any college student's development in becoming a valuable worker. It will help you in all aspects of life. Your resume, online presence, face-to-face persona and experience are all shown in a way that is connected. It helps you to not only tell but show yourself to a potential employer. So now I ask, what is your personal brand and have you developed it yet?