Over the summer, Netflix made a huge push toward teen romantic comedies, and in doing so, debuted America's newest heartthrob: Noah Centineo. The handsome fella has made every girl and woman melt, playing the main love interest in Netflix's "To All the Boys I've Loved Before" and "Sierra Burgess Is A Loser."
Like all teen superstars, Centineo's initial physical attraction will make you look like the heart-eye emoji a hundred times over — just check out Sarah Bahbah's photo series "Dear Love"  for some up close and personal pics of him. Centineo's messy hair gives the impression of a bad boy fit with a biker jacket. When his smoky eyes and smile come on the screen, Centineo showcases a natural ability to balance his sexy and sweet sides on a tightrope.
Before Centineo's Netflix fame took off he appeared on KTLA 5 Morning News, where his smoldering looks got the newscaster to mistakenly call his upcoming film "To All The Girls I Loved Before," a mistake she explains away by saying, "I was thinking about the teen girls that were liking you."
Even though it seems as if Centineo was sent down from the gods, his looks still don't do him justice. Many of his great personality traits are exemplified in the Netflix films that he co-stars in, and he looks to be living up to the fame in the most mature way that a 22-year-old boy can.
In "To All the Boys I've Loved Before," Centineo plays popular lacrosse jock Peter Kavinsky, who dates Lara Jean Covey only to make his ex-girlfriend jealous. Eventually, Kavinsky's fake relationship with Lara Jean turns into something real and he begins to steer away from his ex's unlikeable personality.
At the beginning of the film, Kavinsky is seen as a stereotypical "cool" kid that could never date anyone like Lara Jean, but his popularity begins to peel away, revealing a hopeless romantic that understands the magnitude of being vulnerable with someone. Kavinsky's character development into a more mature teenager that can come face to face with his emotions is extremely unrealistic, but a dream to any girl watching the film.
On the other hand, Centineo plays Jamey, a naive teenage boy that starts to fall in love with a girl over the phone, in "Sierra Burgess Is A Loser." Unfortunately, big-hearted band girl Sierra Burgess is catfishing him because it's the first time a boy actually cares about her, and she's afraid that if she reveals her true identity she'll lose his affection. Because Sierra Burgess and her unexpected friend, Veronica, are playing with Jamey's feelings, the audience has more sympathy for him than any other character in the film.
Like Centineo's previous Netflix romcom, Jamey knows himself well enough to open up and address his feelings for Burgess, even if their interaction was only over the phone. Again, Centineo acts as the ideal boyfriend for any girl, as his kind and innocent demeanor assuages Burgess' insecurities about herself and her relationships.
Thanks to his two Netflix films, Centineo was able to showcase his loving, romantic side to easily snag both roles. The characters he plays aren't portrayed as naturally sexy or flirty, but a little bit quirky with big hearts that just need a tap on the shoulder to get them talking about the struggles they face. Both Peter and Jamey are cute teenage boys that try to get with the "it" girl, but confusing ordeals with the main female characters make these ideal boyfriends question who they really have feelings for.
Netflix paints the picture of a coming-of-age teenage girl trying to uncomplicate her relationship status, but Centineo's characters also go through the same transformation of coming to terms with their emotions. Both are charm magnets and their authenticity rings free throughout the two films when declaring their love.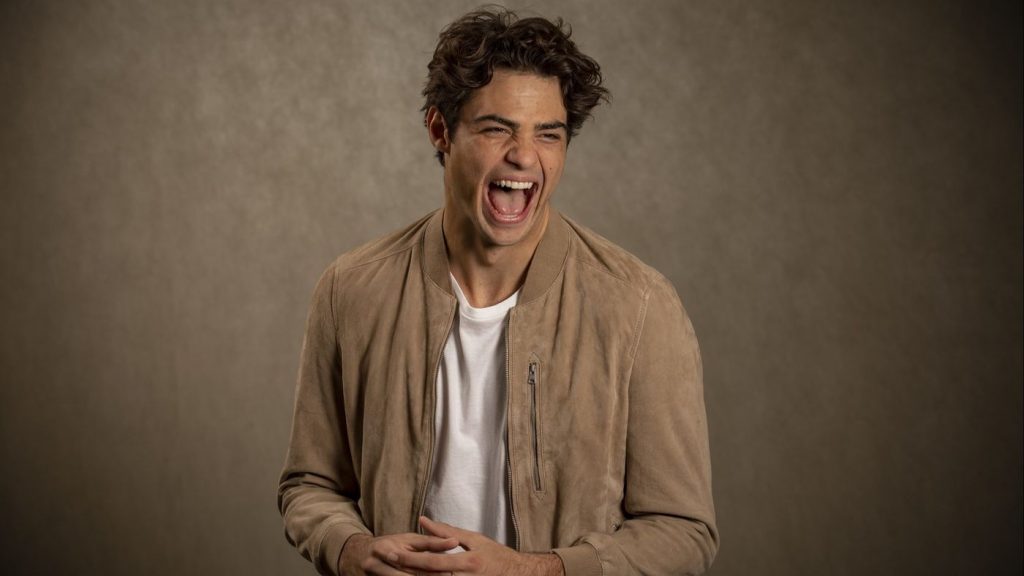 Centineo's new title is the internet's boyfriend and for good reason. The Netflix characters that he portrays are hard to dislike, because no matter how young they might be, the two are able to understand their feelings and use their romantic flare to declare their love. This unseen maturity in a teenage boy is what strikes a lot of ladies. Of course, they are fictional Netflix films, but Centineo sets the bar excruciatingly high, to the point where it almost seems untouchable for any boyfriend to reach.
The characters that Centineo plays only define a small portion of his big personality. He's made multiple appearances on news networks and companies, but when they praise him for his new found stardom, he remains humble about his acting and speaks more about the complex relationships between the films' characters rather than applauding himself.
Justin Bieber, Taylor Lautner and Zac Efron seem mediocre when talking about Centineo. His quick rise to stardom is refreshing, and the world hasn't seen a new face since Efron played Troy Bolton in "High School Musical." Despite the fact that the world now has its eyes on Centineo, he is still a down-to-earth guy who likes his personal space and cautions his fans that follow him around to stop.
Centineo's likeability rings loudly from young girls to middle-aged women because he isn't too young or too old. In "All The Boys" and "Sierra Burgess," Centineo plays high school teenagers, but in reality, he is actually 22 years old. His youthful personality, coupled with his mature play on dealing with his emotions, makes him appealing to all ages. To many girls eyeing Centineo, he is on the open market and has yet to make that similar love connection like his Netflix films.
This is only the beginning for Centineo. He has a lot of untapped potential and has only just scratched the surface of his acting career. "To All The Boys" and "Sierra Burgess" are just starting points for Centineo, but for now, he'll stay as Netflix's newest hot topic.