Virtual reality is playing a larger role across many mediums nowadays, as users are seeing advances in the way virtual reality (VR) is being applied in video games, movies, phones and the internet. There's no doubt that, soon enough, everyone will soon be living in a world much like the one depicted in Ernest Cline's novel "Ready Player One." Whether that's an welcome thought, though, is entirely up to you.
And, whether you've realized it or not, one of the most beloved means of escape is making the transition to the world of VR. Just behind the video-game industry and right ahead of all the apps fighting for control of the Internet, movies are making huge progress in the age of VR.
"Spheres: Songs of Spacetime" is a three-part virtual reality series that takes you on a journey that simulates the sights and sounds of two black holes colliding in space. It's only 13 minutes long, but most virtual reality experiences last only a few minutes anyway because of the amount of camera movement.
But, anyone who gets headaches or motion sickness easily would be grateful for a short virtual reality experience that is as enchanting as "Spheres."
The short series is narrated by Jessica Chastain and produced by Darren Aronofsky, the director behind mind-bending stories such as "Black Swan," "Mother!" and "Requiem for a Dream." Kyle Dixon and Michael Stein, the guys behind the electronic band Survive and the score-makers of Season 1 of "Stranger Things," wrote the music for "Spheres."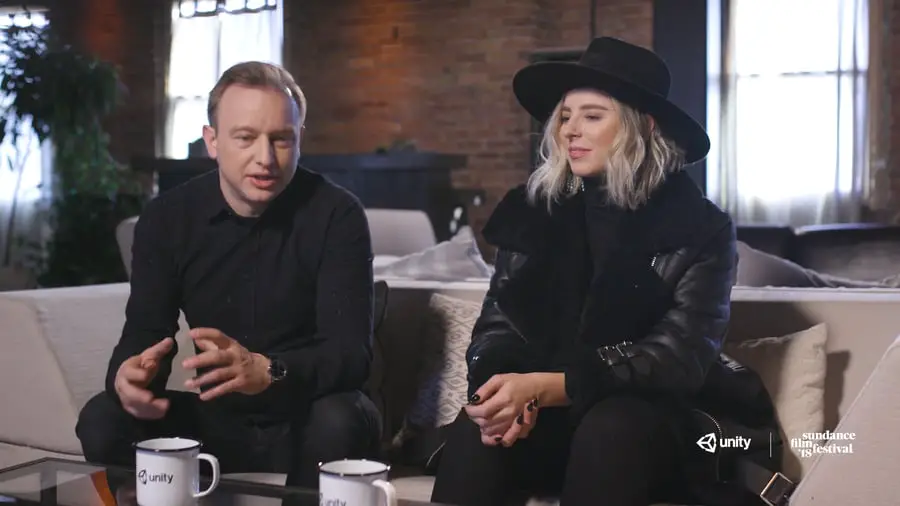 After debuting back in January at the Sundance Film Festival, "Spheres" was purchased for seven figures at by CityLights, a Los Angeles-based VR financing and distribution studio founded in January 2018. The purchase makes "Spheres" one of the largest deals ever made for a virtual reality movie, which, when you think about it, gives you a glimpse of what the future of the movie industry looks like.
The groundbreaking visual experience captures what no one has ever experienced, or ever will, which is to be inside a black hole. In "Spheres," filmmakers capture gravitational lensing, which is produced when black holes bend star light, an effect that audiences witnessed in Christopher Nolan's "Interstellar."
What separates "Spheres" from traditional film, though, is that "Spheres" is an experience entirely dependent on interactivity. The world of film is no longer flat. Wherever you look, there's something to see or interact with.
VR experiences can look like small-budget movies, big-budget video games or experimental art pieces with no obvious precedent, which means the film industry is headed toward a world in which companies are willing to develop content to broader audiences and showcase the types of experiences only VR can deliver.
And though more sustained stories tend to be divided into episodes, there have been improvements on longer, feature-length attempts at VR in film.
"Dinner Party" is 15-minute short film based on the real-life events of the Hill UFO abduction, which also debuted at Sundance. Utilizing the engaging aspect of VR for storytelling, creator Lauren Wexler does more than just let you relive an alien abduction, she is also aiming to explore the racial dynamics around the event.
Wexler aims to make "Dinner Party" the first of a virtual reality series called "The Incident," which will focus on famous supernatural tales through a VR experience. Engadget calls it a VR version of "The Twilight Zone."
"Zikr: A Sufi Revival," the first VR documentary acquired by the UK documentary company, Dogwoof, aims to give viewers a sense of the transcendental nature of Sufi practices. Other companies, such as Pixar, are jumping on the virtual reality wagon. "Coco VR" is a VR Experience that is meant to be a movie tie-in for the movie Oscar-winning animated film "Coco."
Clearly "Spheres" is not alone. There's huge potential for VR as an entertainment platform, as the spectacular visuals push the boundaries of how we imagine storytelling, and clearly some directors are taking advantage.
What's more, the technical challenges of creating entertainment in the form of VR are becoming easier to tackle as the technology advances. Soon VR production will become standard for some enterprising companies.
Dealmakers in the augmented and virtual reality space have already invested $2 billion across 27 AR/VR sectors in the last 12 months, according to a new research by Digi-Capital.
The vast majority of consumers, even gamers, haven't even tried virtual reality before; some consider the medium too isolating or even nerdy. In its current state, VR can, at times, feel isolating in games and apps, as the narrative often follows just you for extended periods of times.
But it's safe to predict that VR will typically be a social experience, putting you in the same virtual spaces as friends, colleagues and strangers when more typical telepresence or communication just wouldn't do.
Also, VR will primarily be used from your home, the desk at the office or while stuck on a bus or plane — not while sitting across from someone at a restaurant. Wherever VR is headed, though, it's safe to say that it's finally here. And although it may not be perfect, it's shaping up to disrupt society the same way the Internet has.