Is Hollywood allergic to diversity? Mainstream cinema's color blindness is old news at this point, but it remains a valid question.
While the film industry's willingness to produce films with women and minorities in starring roles has steadily grown in recent years, naysayers maintain the general output from major studios is less than satisfactory.
I agree, to a certain extent — albeit for slightly different reasons.
While "Infinity War" came as a pleasant surprise, I have yet to see "Solo: A Star Wars Story" or "Deadpool 2," both of which were intended to be two of the year's biggest releases. Considering I'm the target demographic for both movies — I am a proud "Star Wars" geek and comic book nerd — this is a serious problem.
For lack of a better phrase, I'm bored with blockbusters. There are only so many sequels and spin-offs I can tolerate and, to be entirely honest, I reached my limit years ago.
This could change, however. If you're also an advocate for originality, you may find yourself pleasantly surprised with this year's summer movies. The current crop of films scheduled for release from June to August showcase a shocking amount of variety in their casts, genre and demographic appeal.
Kicking off the summer season is "Ocean's 8," the all-female reboot of Steven Soderbergh's "Ocean's Trilogy." Unlike the "Ghostbusters" remake — the controversial reception to which left many skeptics wary of gender-swapped versions of pre-existing franchises — "Ocean's 8" appears to be an organic attempt to showcase the talents of its actresses while crafting a stylish, fresh take on an old property.
Furthermore, the film boasts one of the more star-studded casts of the year. "Ocean's 8" pairs established acting veterans Sandra Bullock and Cate Blanchett with Rihanna and Awkwafina, musicians just beginning to turn their attention toward acting. Mindy Kaling, Sarah Paulson and Helena Bonham Carter round out the supporting cast, while Anne Hathaway plays the celebrity target of the heist.
If the film succeeds, "Ocean's 8" will presumably join the likes of "Wonder Woman" and "Girls Trip" as proof to financiers and audiences alike that placing women at the forefront of tentpole summer flicks does not guarantee a financial or critical failure.
The independent film "Hereditary," on the other hand, acts as a small-scale alternative to the glitzy, big-budget spectacle expected from summer movies. The upcoming horror film premiered earlier this year at Sundance and quickly earned the title of "the scariest film of 2018," though this comes as no surprise.
Critics love hyperbole. Almost every time an indie horror film steps onto the scene, reviewers are too quick to hand it the "scariest film of all-time" label: "It Follows," "The Witch" and "The Babadook" all received similar responses upon their respective releases. However, there is a chance that "Hereditary" could live up to its already infamous reputation.
In addition to A24 handling the film's release — the production company's filmography includes "Lady Bird," "Good Time" and Best Picture winner "Moonlight" — director Ari Aster has already made a name for himself with his immensely disturbing debut short film "The Strange Thing About the Johnsons," which became an online cult classic of sorts. The filmmaker showed little regard for social boundaries and taboos, which, as he explores the divisive genre of horror, should work to his advantage.
Despite its ambiguity, the trailer for "Hereditary" draws you in with surreal imagery and nightmarish sound design, and with Oscar-nominee Toni Collette in the leading role, it's anyone's guess what the film holds in store for audiences.
Could "Hereditary" continue the trend of a low-budget horror film earning massive financial returns, in the vein of "A Quiet Place" and "Get Out"? Here's to hoping that the film will leave me sleepless until I go back to school in the fall.
On a more serious note, "Crazy Rich Asians" looks to be the most important of this year's summer movies. Based on the novel of the same name by Kevin Kwan, the film will be something rarely shown on the silver screen — a romantic comedy with an all-Asian cast.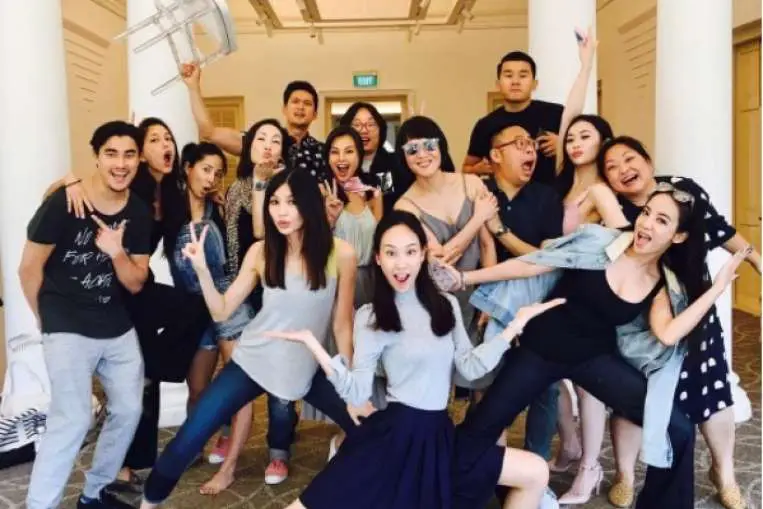 While the depiction of the African-American and LGBTQ+ communities have increased drastically in recent years, Asian-American representation, specifically on the big screen, remains embarrassingly weak by comparison. In an interview with Nylon, Kwan explained the groundbreaking significance of the film.
"We've been really lucky that Warner Brothers is behind us and backing this move," Kwan said. "It's pretty historic in a way; this is the first Hollywood-produced movie with an all-Asian cast in 26 years. And it's the first Hollywood romantic comedy ever to have an Asian cast and Asian leads… It's going to have the budget to the tell the story the way we see it."
In a way, "Crazy Rich Asians" represents this upcoming summer season as a whole. Whether it takes the form of an original action film like "Hotel Artemis" or of Spike Lee's outlandish, socially-relevant "BlacKkKlansman," it seems diversity is finally starting to influence Hollywood.
There's no guarantee that the films discussed in this article will succeed with critics and audiences, or even garner a marginally profitable box office return. Nevertheless, their mere existence proves that diversity is more than a gimmick, trend or political statement.
These upcoming summer movies represent the fact that everyday life deserves cinematic representation. If this season is any indication of what audiences can expect when they attend their local multiplex in years to come, it's going to be a bright cinematic future indeed.