As an accomplished actor, comedian, musician (under the name Childish Gambino), writer, producer and director, Donald Glover is one of the most dynamic forces in the entertainment industry. More importantly, Glover is a black man with an expansive list of accomplishments, putting him in a unique position to effect change on behalf of other underrepresented voices. And yet, most of the success came without the utilization of social media.
Glover withdrew from social media during the 2014 Ferguson riots by deleting his Twitter posts and Instagram pictures and videos — his only social media sighting since has been links to his newest songs.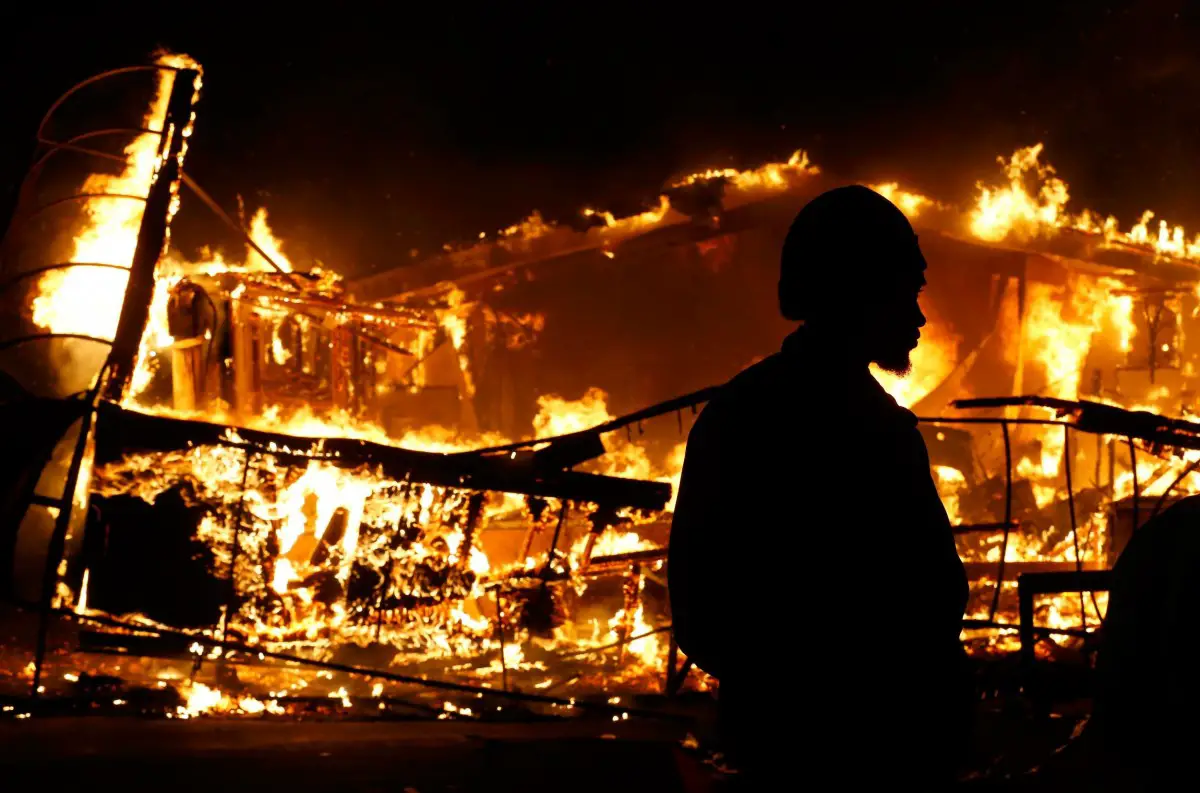 At this point it's irrefutable that social media has had a pivotal impact on both the social and political atmosphere of the 21st century. You can turn to pretty much any social platform and find it rife with vital campaigns and progressive movements, spurned by both famous and common-folk alike. Whether or not you agree with the cacophony of opinions on the internet, you cannot deny social media's power.
Of course, where there's power, there's pressure. Specifically in the case of Glover, celebrities are often pressured into using their platform to make a difference. Some influencers shoulder the weight in inspiring ways; Alyssa Milano used Twitter to turn the #MeToo movement into a global phenomenon, making sexual harassment awareness a household discussion; on a smaller scale, KidLit authors, such as Ellen Oh, Malinda Lo and Aisha Saeed, pioneered #WeNeedDiverseBooks, which morphed from a Twitter hashtag to a non-profit organization that aims to "help produce and promote literature that reflects and honors the lives of all young people."
Seeing public figures use their platforms to make a difference is heartening, but also raises a few questions: Can a celebrity contribute to the social revolution as effectively without a presence on social media? And is it selfish for someone with a fanbase made of millions of people to opt out of using their voice online?
There's no "right" answers to these questions, but in Glover's case one thing is abundantly clear, he's doing just fine as an activist without being active on social media. The 34-year-old phenom has established his own ways to speak out on the issues he is passionate about.
In a discussion with one of his colleagues, Glover explained why he removed himself from the maelstrom of the internet, "I felt like social media was making me less human, and I already didn't feel that human."
It's easy to forget that big names are more than big names, they are also human beings. Glover is a man with feelings and insecurities and problems, not a machine. Yes, he has the ability to influence minds and the media, but he is only going to do so productively if he is working in a way that makes him comfortable.
Glover's worldwide success isn't a product of luck. He's been able to dominate so many different fields because — alongside being talented — he is smart and thoughtful, making his decision to step away from social media likely something that was given careful consideration. Glover's work is obviously a result of deliberation and significance, rather than whim.
Consider for a moment the recent music video for his song "This Is America."
Childish Gambino - This Is America (Official Video)
When the video was released on May 5, 2018, the internet instantly became obsessed. The video reached 12.9 million views in just 24 hours. Glover's first number one hit in the U.S., "This Is America" critiques gun violence, racism and the role of black entertainers, among other polarizing issues. However, the subject matter wasn't the only thing stunning viewers. The video is layered and intricate, from the various symbolism to the reenactments of infamous black shootings, which provoked widespread discussion and analysis. Making the video even more intriguing, Glover refused to explain the meaning, letting his audience ponder every aspect of it and draw their own conclusions.
The circumstances surrounding the video's release are worth noting too. Glover did not spend time online building buzz for the song. Instead, he waited for the perfect opportunity — when he both hosted and performed as the musical guest on "Saturday Night Live." He knew how to reach an audience without turning to Twitter or Instagram to promote his work, which, of course, isn't to say that social media wasn't instrumental in the video's popularity. Other people who shared the video and raved about it online were essential to the success of "This Is America," but none of that would have been possible if Glover hadn't created a dialogue around some of the today's contentious topics.
Time and time again, Glover's voice shines through his work. You can find his engaging, thought-provoking social commentary sprinkled throughout his more recent projects, most notably the show he created and stars in, "Atlanta."
Before the show aired, Glover described it as a "Trojan horse," by being a series that is both funny and explores the complexities of race and class prejudices, without regard to whether or not the content would be considered controversial. Plus, the show features an all-black writing staff. After just two seasons, "Atlanta" has already won multiple Golden Globes and Emmys.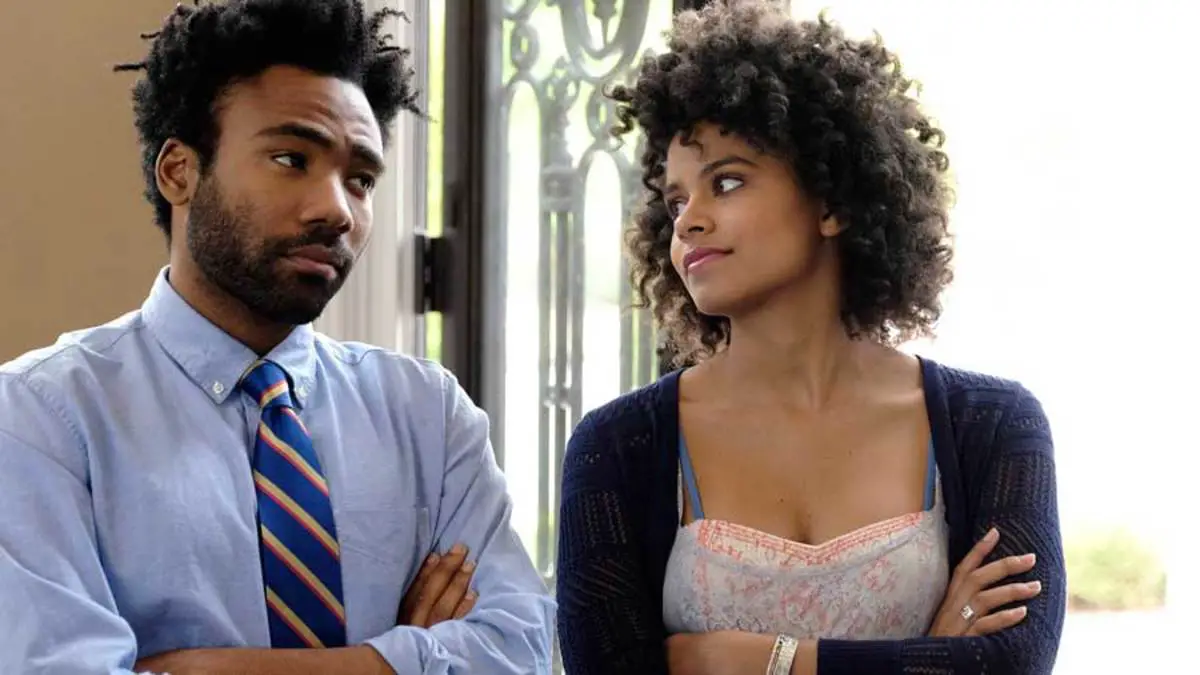 Glover may not be on everyone's newsfeeds, but he is still using his fame to make strides in the world of social justice. I don't think his method would work for everybody, but it's not supposed to. What makes Glover's work so effective is the fact that he is doing it his way, even if it's not what people have come to expect from celebrities.
Still, you have to wonder whether Glover would be achieving more if he were on social media. At the end of the day, though, it doesn't matter. It's not Gambino's job to save the entire world — those kinds of expectations aren't fair for anyone. The man is only human, and he's doing what he can. And, as a matter of fact, he is doing a whole lot.
Plus, his silence online speaks for itself, though I think it's up to the individual to determine exactly what kind of statement he's making.
If social media is harmful to his mental health or distracts him from his work, it's certainly not selfish to eliminate anything that isn't conducive for the mental space he needs to be in to continue creating entertainment magic. Glover can only produce his best if he's at his best.