You know them best as the ambitious Dr. Cristina Yang and the fun-loving Detective Jake Peralta, but now get ready for Sandra Oh and Andy Samberg, Golden Globes hosts, because the two television favorites are set to co-host the 2019 award show, which airs Jan. 6 on NBC.
Both actors have received widespread praise for their TV appearances. This year, Oh is nominated for a Golden Globe for her performance in "Killing Eve," and Samberg previously won the award back in 2014 for his starring role on "Brooklyn Nine-Nine." Though the pair may seem like an unexpected duo, Oh and Samberg have proved themselves through the years to be masters of the screen and of comedy, and they are sure to be the perfect hosts. If you need any convincing, here are a few reasons why you should be especially hyped for this year's show.
They Wowed at The Emmys
Audiences everywhere were graced by Oh and Samberg's presence together once before during the 2018 Emmys, where they presented the award for outstanding directing for a comedy series. Usually watching the awkward back-and-forth and faux-humorous bits is an experience worth cringeing about, but Oh and Samberg managed to keep their moment refreshingly funny.
Oh starts things off by announcing she is going to "speak from the heart," and then proceeds to rip up the envelope in a panic. With it torn in two, Oh starts throwing out names of potential winners, first deciding on "La La Land" to poke fun at the major Oscars fail, and then settling on her ex-boyfriend from high-school. All the while, Samberg tries to calm her down. Oh's deadpan delivery tied with Samberg's boyish but tasteful goofiness is a winning combo, and if anything, it gives a sneak-peak at the fun audiences will witness come January.
They're a Nice, Unexpected Change
So far, the Golden Globes have been hosted by Ricky Gervais, Amy Poehler and Tina Fey, Jimmy Fallon and Seth Meyers. As much as everyone loves a good comedian or late-night host, it's safe to say their comedic routines become increasingly more predictable as the years go on.
The late-night hosts give us larger-scale replicas of their usual nightly satirical monologues, Poehler and Fey deliver their beloved comedy that the world knows from "SNL," "30 Rock" and "Parks and Rec," and Gervais throws out the controversial quips and remarks that make headlines the next day. This isn't to say that these comedians have lost their spark, but much of the appeal of watching an awards show is not knowing which direction the hosts are going to take. What jokes will they dish out? How far will they go? Should I start making references to Trump a drinking game?
Each year the Golden Globes gets a good few laughs, but Oh and Samberg are in the unique position of having never hosted the Golden Globes, or anything, together. If anything, it will be interesting to see what direction the unlikely duo will take, and how their comedy will compare to their predecessors.
Samberg Has Years of Experience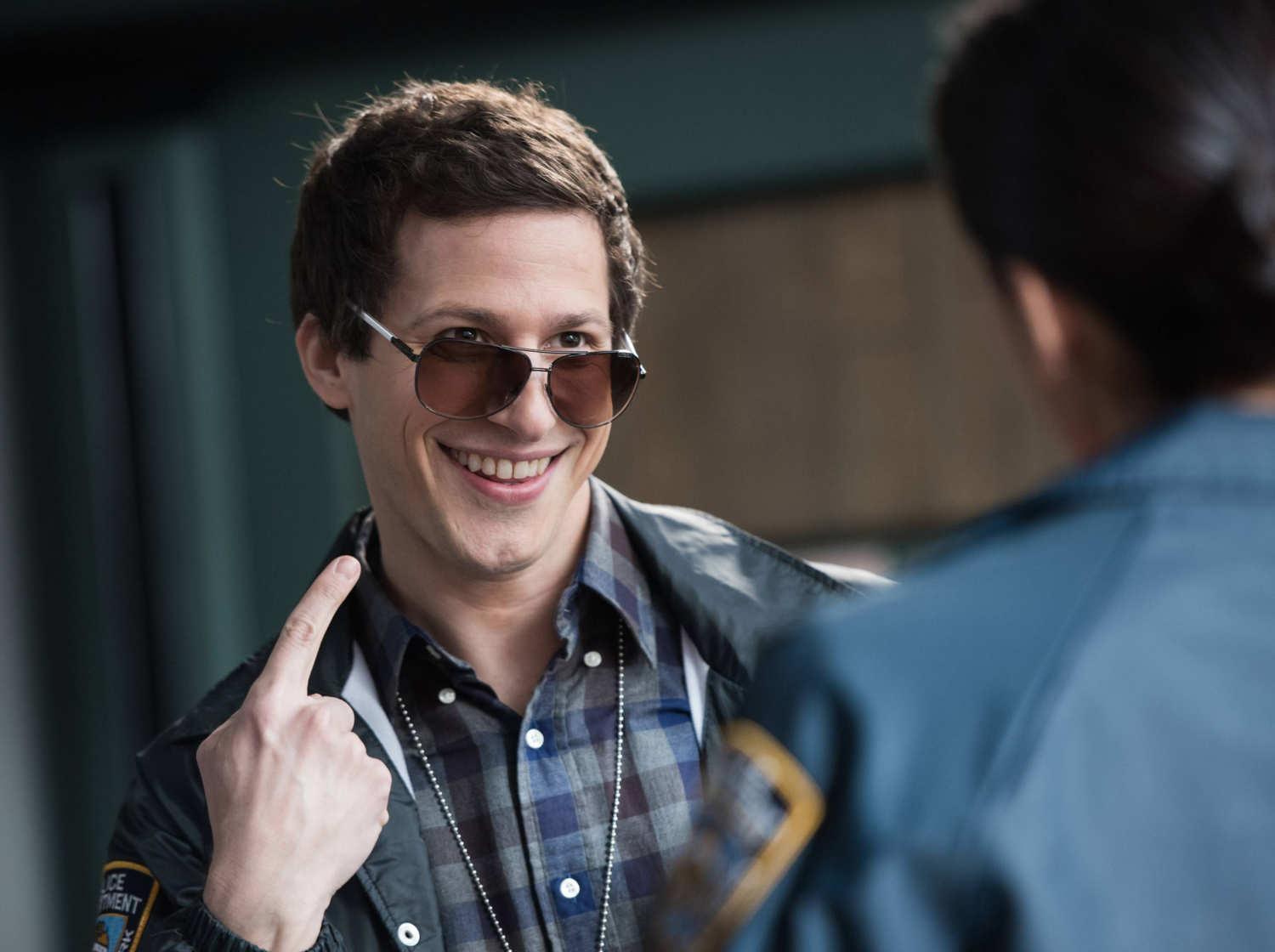 Samberg's choice as the host was perhaps the less surprising of the two. His entire career has been built on comedy, but if you're still feeling wary about his selection, let's deep dive into his career real quick. If you've never tuned in to the NBC hit "Brooklyn Nine-Nine" or caught Samberg in any of his numerous movie roles, you probably know him best from his seven-year stint on "Saturday Night Live." Samberg was a cast member and a part of the comedy music group The Lonely Island, which has produced a number of quotable songs. (If you haven't seen him in one of SNL's best shorts, "The Shooting AKA Dear Sister," I highly recommend it.)
Aside from SNL, Samberg made appearances in quite a few comedic movies, such as "Hot Rod," and "I Love You, Man," before starring as the NYPD officer Jake Peralta on "Brooklyn Nine-Nine." The show has since received acclaim for its spot-on humor and inclusive characters. To top it off, Samberg previously hosted the 2009 MTV Awards (where the iconic track "Cool Guys Don't Look At Explosions" debuted), and the 2015 Emmys. Long story short, he knows what he's doing, and the Golden Globes will be just another chance for Samberg to flesh out his comedy and get the audience laughing.
Oh Is No Stranger to Comedy
This isn't to say Oh hasn't dipped her feet into the world of comedy as well. Even if you only know her as the overly intense Dr. Cristina Yang from "Grey's Anatomy," there are numerous moments on the show where Oh lets her deadpan, sarcastic humor shine.
While "Killing Eve" certainly leans more toward drama, Oh has taken on roles in many comedies over the years. Perhaps what comes to mind first is Oh's fantastic performance as Vice Principal Geraldine Gupta in "The Princess Diaries." Does anyone else remember the iconic, "The queen is coming" scene? Additionally, she starred as Rita Wu in the HBO sports comedy "Arliss," and has had smaller roles in the movies "Big Fat Liar" and "Tammy." Oh has the rare ability to make every phrase sound hilarious, simply with her tone of voice. On top of that, as is evident by their Emmys skit, I don't think anyone would have a problem with Oh stealing the show, even if Samberg is the more experienced comic actor.
Oh Will Make Hosting History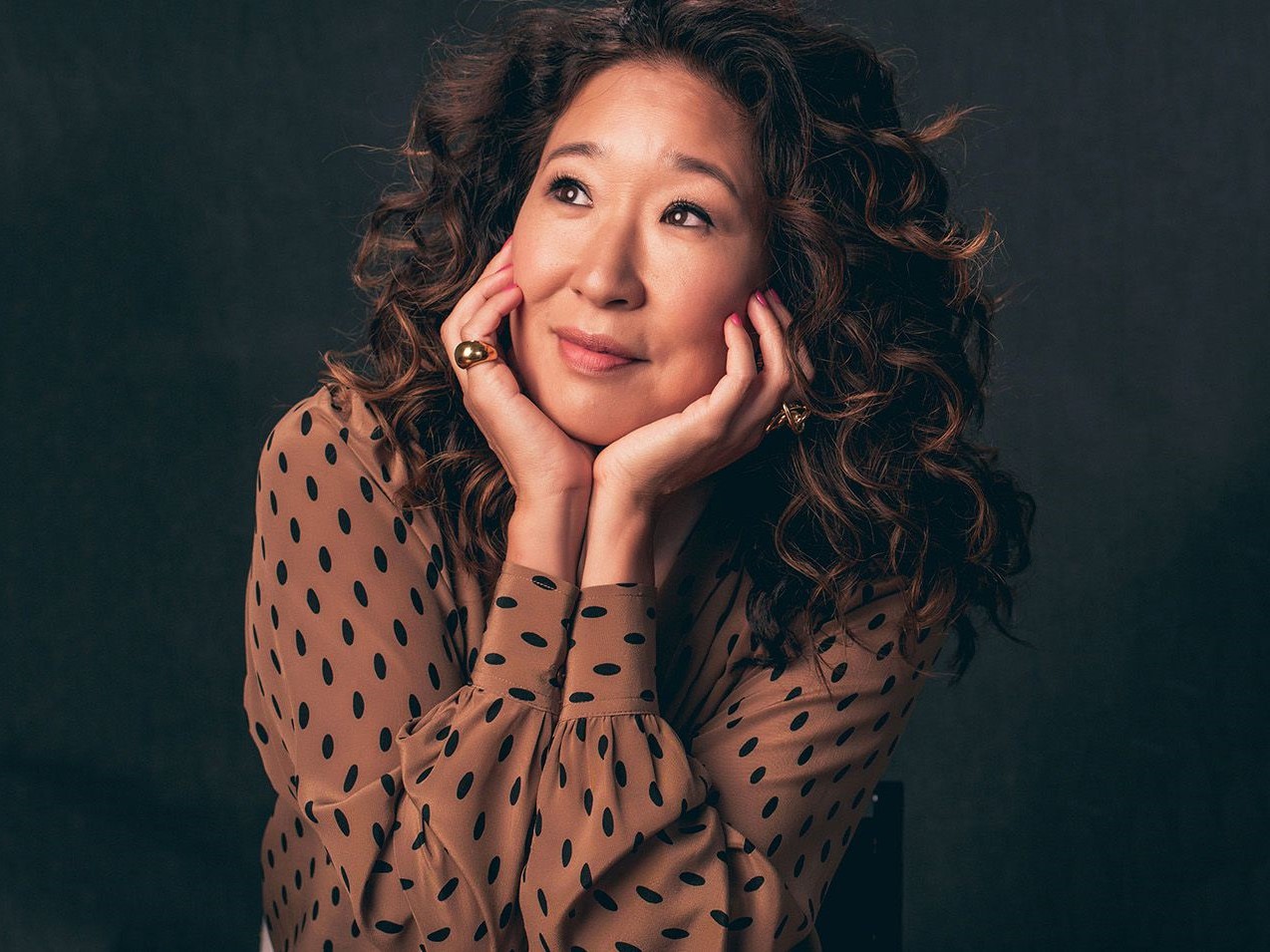 Who doesn't want to make history? (Or at least watch it happen?) Oh is set to be the first Asian person to host not only the Golden Globes, but any of the major award shows including the Oscars, the Emmys and the Grammys. In fact, minority representation is pretty lacking across the major stages, with no people of color ever hosting the Golden Globes and only six ever hosting at the Oscars in its 91 years.
At a time in which the conversation around inclusivity and representation is ever-present, Oh's domination of the Golden Globes stage seems not only exciting, but necessary. Sure, everyone loves Samberg and he will be a delight to see, but getting the opportunity to watch Oh, who doesn't label herself as comedian, take the stage as the first Asian woman to do so, is what everyone will be anxiously waiting for.
So, even if you don't care about award shows or haven't seen any of the nominations — it happens, no worries — tune in just to witness the brilliance that is Sandra Oh and Andy Samberg together. It'll be well worth the watch.