Eye-rolls and head-shakes are common reactions to remake announcements—especially when the original movies in question are cult classics beloved by fans but dismissed by critics. Many of the latest reboots slated for development are no exception. While some naysayers question the merit of do-overs in general, the success of the latest film adaptation of Stephen King's "It"—starring Bill Skarsgård as Pennywise the Clown—revives hope for even the most obscure screen gems of the past.
Three remakes in particular have been discussed and have been quickly met with criticism. Is there any value in revisiting these stories in the first place? There are valid objections to the projects, but there are also some unique perspectives that might make them worthy of the big screen once again. There are spoilers ahead, so if you haven't seen these popcorn flicks from the past you might want to dig through the bookstore clearance bin to pick one up, or fork out $3.99 to watch them on Amazon Video.
If you like high-flying martial arts action and prefer practical effects over CGI, then John Carpenter's cult classic "Big Trouble in Little China" is a must see. The film has some impressive special effects for its time including creepy monsters, a decrepit sorcerer and a bad guy who was the inspiration for the lightning-slinging Raiden character in the video game "Mortal Kombat." Think Bruce Lee meets Jim Henson. It's not surprising that the movie has garnered a die-hard fan base.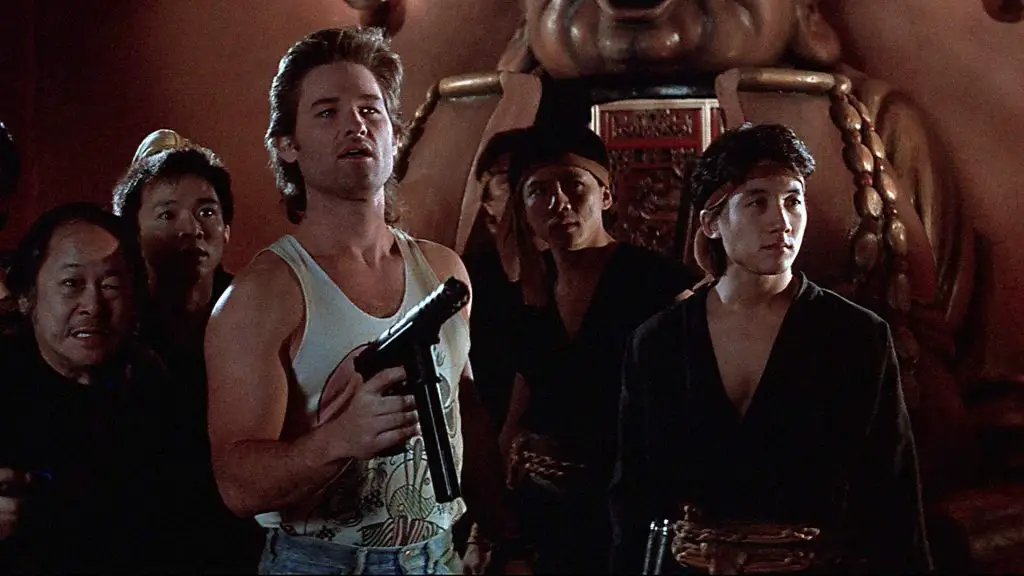 When plans were announced for a remake starring Dwayne Johnson, fans were immediately up in arms. The biggest complaint was that Carpenter's John Wayne-inspired hero Jack Burton was one of a kind. The Rock—despite his hard-hitting credentials and comedy charisma—simply could not fill actor Kurt Russell's shoes. Controversy intensified after Carpenter denied being involved and during an interview with "Collider," Russell seemed indifferent about the remake  "Hey, you know, nothing sacred, why not?" says Russell.
Despite the skepticism, plans for the movie were still in place as recently as last year. But what is the merit of the remake if fans, the creator and the original star are less than supportive? A unique dynamic of the movie combines a bumbling American hero with a competent non-American one. Burton stumbles over his feet and creates most of the laughs during the original, while Dennis Dun's character, Wang Chi, actually saves the day.
The setup wasn't common prior to the '80s but caught on with franchises like "Beverly Hills Cop," "Lethal Weapon," and "Rush Hour"—movies where the outsider is the brains of the operation. The different take on heroes in a Hollywood film could still prove to be a winning recipe.
Taking into the account the concerns of fans and the fact that Carpenter recently launched a comic book that follows Burton in a new series of adventures, maybe a remake isn't the answer. It's clear that fans, and possibly Carpenter himself, might prefer a sequel. Why would a sequel be good? Because we want to know what happened to Jack Burton.
We want to see how he survived that last truck ride into the night at the end of the original movie. And let's not forget that The Rock really epitomizes the modern-day definition of an action hero. Let's hope Carpenter and Russell miraculously step in to help Johnson develop a sequel to remember.
Just about everyone loves the dirty dancing, hard kicking talent of Patrick Swayze, who starred in the original "Road House." Back in 1989, Roger Ebert scored the movie "between the 'good-bad movie' and the merely bad." Most viewers would probably agree, but there's no denying the film's appeal to good-bad movie lovers everywhere.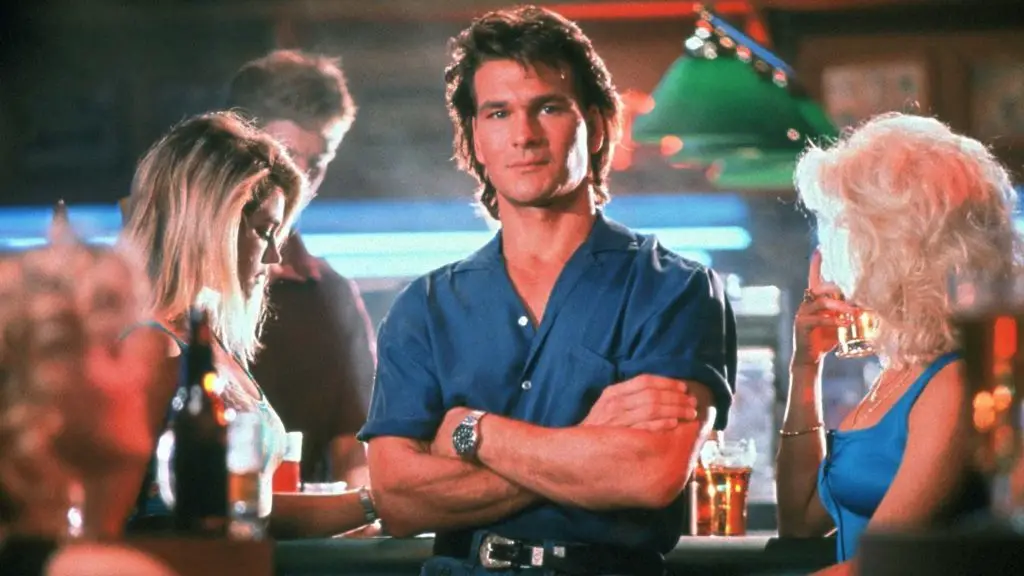 Ronda Rousey was first announced to star in the reboot but now is listed as a producer. Nick Cassavetes was attached as writer and director, but has reportedly switched gears to take on the feature "Bruised" starring Blake Lively as an MMA fighter. While many movie-goers would be happy to see plans for the remake fade away, there are a few reasons why a fresh take could be worth a shot.
The biggest reason has to do with the philosophy of Swayze's character, often dubbed as The Tao of Dalton. Swayze's philosopher slash tough guy paved the way for more complex heroes of the '90s and even the twenty-first century. For example, consider Chuck Palahniuk's Tyler Durden, who defines the rules of "Fight Club," or Quentin Tarantino's hit men Vincent and Jules who debate existential topics in "Pulp Fiction." There's an opportunity here with a "Road House" reboot that could further examine the original's philosophy on violence.
Yes, "Weird Science" has been considered to be offensive on many fronts, even during the time of its release. The idea of two teenage boys conjuring up their dream woman—devoid of any inconvenient traits like sensitivity or fear—probably sounds off more alarm bells now than it did in the '80s.
Yet, the premise of creating life for exploitation continues to be used in film and television. Consider the critically acclaimed "Ex Machina," a 2012 film that explores the same themes in a vastly different tone. Or, HBO's hit show "Westworld," where androids are denigrated by humans for commercial gain. Still, many might question why the stories have to center around female beings devised by male creators instead of the other way around. What would that look like?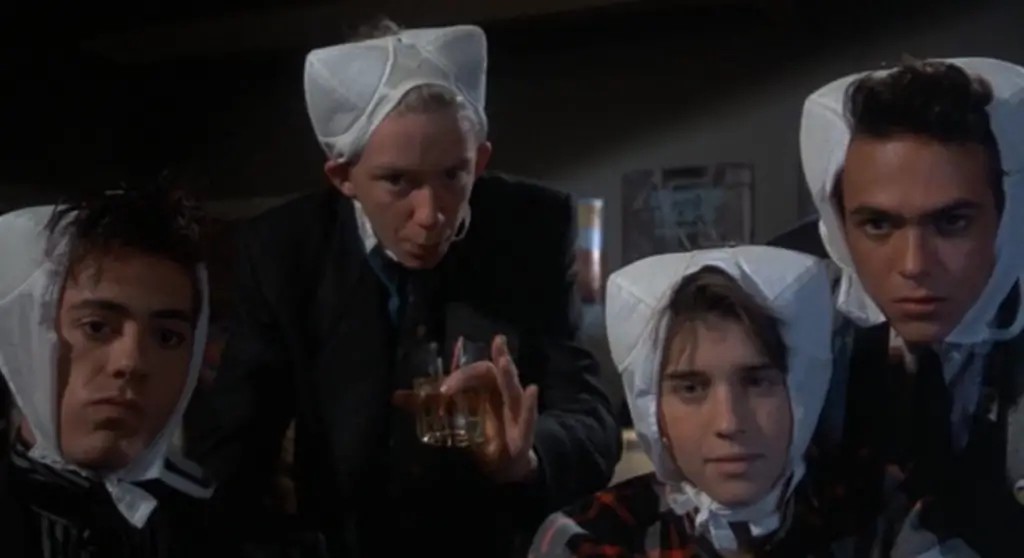 A different spin on the remake of "Weird Science" could make a difference. It was announced in 2013 that Universal Pictures and Silver Pictures would reboot the film with Joel Silver as producer. Michael Bacall, writer of R-rated comedies "Project X" and "21 Jump Street," is attached to write the screenplay.
The project is still in development according to IMDb, so it's hard to say whether John Hughes' campy original will ever get new life. However, the most interesting contribution about the movie's prospect came in the form of a tweet by writer Brian Lynch. "The WEIRD SCIENCE remake should be two nerdy girls making Channing Tatum," says Lynch.
Although he's not attached to the reboot, Lynch's concept is fascinating and might have more potential than a boys-create-woman premise. Just the thought of Tatum being set loose like a genie from a bottle can spark a few laughs for anyone familiar with his comedic report card.