Simon Spier is your completely average 17-year-old high school student. He's got a great family, amazing friends that he loves, a part in the school musical, but he's got a pretty big secret — he's gay. On March 16, "Love, Simon" is coming out of the closet with a movie that will have you crying, laughing and everything in between.
The movie, directed by Greg Berlanti is based on the book "Simon vs. the Homo Sapiens Agenda" written by Becky Albertalli. The story follows high school kid Simon Spier as he faces the struggles of keeping his secret from his family, friends as well as everyone else.
Simon reads an anonymous post on the school's blog about someone else at his school that says they're gay. Simon sends him an anonymous email coming out to him and that he's never told anyone that he's gay either. The two become fast internet friends despite not knowing who the other is.
Simon, played by Nick Robinson, accidentally leaves his email open in the school library one day and fellow student, Martin, played by Logan Miller, happens to use it after him and finds out his secret. Martin is the class clown that no one ever really wanted. He's not very well liked and tries way too hard.
Martin corners Simon and attempts to blackmail him, all while saying it isn't really blackmail, it's just two friends helping each other out. Martin wants Simon to help him get Simon's friend Abby to go out with him.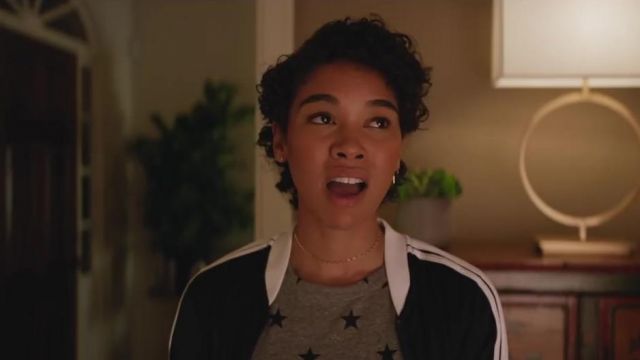 At this point, Simon has started to fall in love with his internet pen-pal, Blue. They share absolutely everything and talk just about every day. Simon knows Blue isn't exactly comfortable with anyone knowing who he is and when Martin threatens to share screenshots of Simon and Blue's emails, he becomes scared that Blue will stop responding.
Simon decides he'll do anything in order to keep talking to Blue and hopefully figure out who he is, so he endangers his friendships in order to try to get Abby to fall for Martin.
"Love, Simon" provides a fresh look on your typical teen romance movie. It is the first studio-produced movie of its kind to focus on the story of a gay kid rather than your typical heterosexual romance that everyone's seen played out in every way possible on the big screen.
High school is an unbelievably hard time for nearly everyone and add coming out to the equation, especially in our current climate, then your world starts to feel like it's falling apart. "Love, Simon" provides a much-needed role model for LGBTQ+ teens all over the world.
Not only does Simon struggle with coming out to his family and friends in a way that the audience can understand and sympathize with, but it's also a groundbreaking story about normalizing being gay.
The world hasn't had the best luck in being inclusive when it comes to gay rights and representation, but having the next big teen movie is about someone who is very sure of his sexuality and ready to share it with everyone he loves could be a huge step in the right direction.
LGBTQ+ audiences all over the world will finally be able to relate to someone and see themselves represented on the big screen.
Other than the life-defining secret that Simon has, his life is all around pretty average, which adds to the character and why he is so relatable. "Love, Simon" is a pioneer for more movies that could include an entire range of sexualities to be made.
The whole theme of the movie is that everyone deserves a great love story brings such a beautiful message to a world that can often feel like it's completely full of hate.
Albertalli's novel "Simon vs. the Homo Sapiens Agenda," which the movie is based on, delves even more into the subject of equality. The book includes a very racially diverse cast, which thankfully occurred in the movie as well.
Simon and his friends make sure their thoughts are known and that being white and being straight shouldn't be considered a default and that there shouldn't even be a default at all. It doesn't matter what anyone looks like or who you chose to love. Love is love and everyone deserves an epic love story.
Robinson does a wonderful job of portraying the awkward and adorable Simon. He perfectly encapsulates the roller coaster of emotions he goes through while trying to figure out who Blue is as well as trying to come out on his own terms while being threatened with that being taken away from him.
It's a laugh until you cry kind of movie. "Love, Simon" is full of quirky and lovable side characters like the annoying principle that tries too hard to be on good terms with his students or the drama teacher that kind of hates her job but will also put students in their place when the situation calls for it.
The suspense of figuring out who Blue may be is beautifully done by having multiple actors play the voice role of the emails. The voice changes depending on who Simon guesses it may be throughout the movie.
It's a movie for everyone, no matter your age, sexuality, race or anything else. There's something that will connect you to Simon's story and hopefully get you thinking in a different way.
See "Love, Simon" in theaters and check out the trailer.