When you think of reality TV, "Keeping Up With the Kardashians," "Jersey Shore" and "The Real Housewives of Orange County" are likely a few shows that come to mind. Success stories are often rare, as Snooki has done little (if anything) since her television debut, the Kardashian sisters are considered famous for "doing nothing" and the real housewives make for prime meme-making material. These scenarios are almost always the case, and as of now, "The Hills" star Lauren Conrad seems to be the only exception.
In 2004, LC made her Hollywood debut in "Laguna Beach," a reality show that follows the lives of four high schoolers in Los Angeles. As the narrator, Conrad was automatically considered the protagonist, and rightfully so — she never created unnecessary drama and seemed more mature than the average 18-year-old. Her depiction on television received high praise from audiences, and it was clear that she needed to remain in the public eye.
Cue: "The Hills." Set to follow LC post-graduation, audience viewership was extremely high when the show first premiered, and mainly due to its rising star (Conrad). From the very first episode, it was clear that Conrad would be the fan favorite, as she was, again, relatable, realistic and not overly glamorous — much in contrast to her best friend-turned-enemy, Heidi Montag.
Even when she'd reached her limit with fake "reality" drama and catty co-stars, LC always managed to rise above. In fact, after feuding with reality stars Heidi Montag and Spencer Pratt over a sex tape rumor, Conrad decided to attend their wedding. An exceptionally classy move, seeing as the rumor was about LC herself. Later reports also disclosed that the fashion mogul has reached out Montag a number of times in recent years, and shockingly, the two appear to be civil with one another.
Similarly, LC has an ongoing rivalry with "Laguna Beach" co-star Kristin Cavallari. The two have been feuding for over a decade, with most of their drama surrounding a love triangle, as Conrad's "Laguna Beach" BFF, Stephen Colletti, happened to be Cavallari's on-again/off-again boyfriend. Not to mention, when LC left "The Hills" in 2009, Cavallari was quick to take her place and wasn't shy about her feelings toward Conrad.
And while LC's undying classiness sets her apart from most reality stars, her post "Laguna Beach" and "The Hills" careers really tilt the odds in her favor. In 2009, Conrad officially left reality TV to team up with Kohl's, where she started her own clothing line, "LC Lauren Conrad." Her designs are known for being feminine and casual, with customers ranging from their late teens to early 40s.
Her workplace-appropriate yet stylish designs prove that she's no longer a teenager from "Laguna Beach," but rather a young woman, determined to establish herself in a professional setting. Just one year later, in 2010, LC decided that a clothing line, though time-consuming in itself, wasn't enough of a challenge for her, as she wrote and published her young adult novel, "L.A. Candy," shortly after establishing her brand, "LC Lauren Conrad."
And while her book was directly targeted at young LC fans, Conrad's book was positively perceived by various audiences, and eventually became a New York Time's best-seller, to the awe of many "Hills" critics.
Riding high off the success of her first book, LC decided to continue the series, and published "Sweet Little Lies" as well as "Sugar and Spice" in the same year, only to complete an entire spin-off series in 2014.
While not as successful as her first trilogy, her "Starstruck" novels received relatively high praise from young adult readers. Seeing as all six books were released in a span of two years (and not to mention that she'd never written professionally before), I'd say she did pretty well for herself.
Alright, let's take a step back here. After LC "retired" from reality TV in 2008, she was able to start her own clothing line, become an established author and maintain a "sugary sweet" image in the public eye. It's easy to wonder: Does she even have a social and/or personal life?
To answer simply, she does, and she puts most celebrities to shame in that regard — LC is now married, a mother of one and has a second child on the way.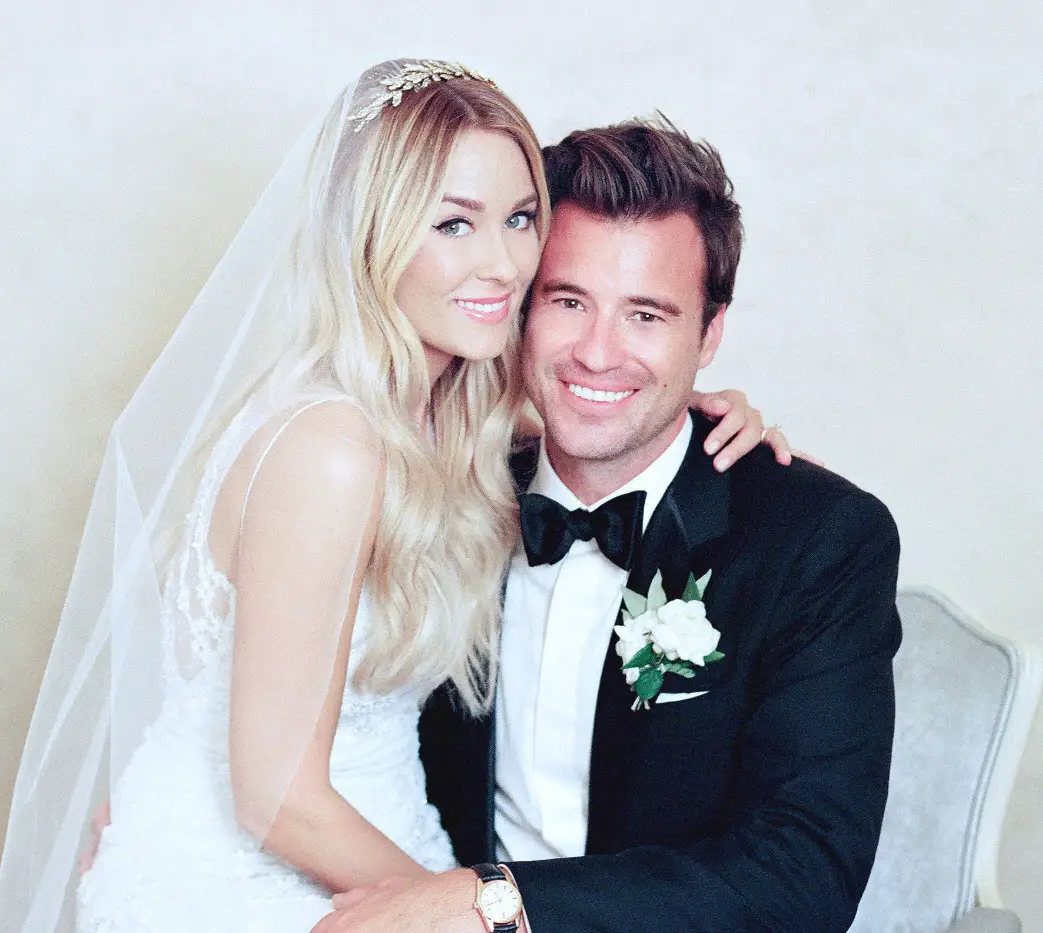 As far as her husband goes, there isn't much to report. Like Conrad, he's a SoCal native, somewhat active (and funny) on social media and plays the guitar, which seems to be his passion. So far, the most interesting thing I've read about the guy is that one of his songs plays during the first "Sisterhood of the Traveling Pants" movie. (The song is called "Just for You," in case you were wondering.)
While LC's success story is intriguing and rare, you're probably thinking: "Okay, but what are Montag, Pratt and Cavallari up to now?" To answer frankly, not a whole lot.
After Pratt and Montag married in 2009, their relationship consumed countless episodes of "The Hills," likely due to Conrad's absence. The pair supposedly staged their elopement for television purposes, fought aggressively with producers and literally became Hollywood plastic. Remember when Montag underwent 10 plastic surgeries in one day?
Anyway, the infamous reality couple is surprisingly still married today, and they now have a son of their own. In terms of professions, the two have hosted several episodes of the reality show "Big Brother."
As for Cavallari, LC's famous rival has also continued on the path of reality television, as her show "Very Cavallari" premiered last month. And while she has her own show, it's pretty clear that Cavallari will never outgrow her rivalry with Conrad — the mere mention of Cavallari's name warrants an exclusive LC interview.
Reality TV doesn't have many positive connotations, as there have been countless media scandals, lawsuits and horror stories surrounding it in years past. If anything, Lauren Conrad has proved that reality stars don't have to be train wrecks, as they have plenty of opportunities to better themselves. Well, all except for the Kardashian sisters, as their lives are literally centered around reality television, and they don't have much else to offer.