In a 2015 segment of "The Late Show with Stephen Colbert," the comedian addressed the burgeoning popularity of celebrity "lifestyle brands" launched by household names, including Blake Lively, Ellen DeGeneres and Gwyneth Paltrow.
In his signature sardonic tone, he poked fun at the mania, saying, "Yes, it's now possible for everyone to achieve the exact same, one-of-a-kind, curated lifestyle by buying it from a celebrity." Yet Colbert's primary target in his lighthearted diatribe was none other than Gwyneth Paltrow's goop, which he deemed "the urwomb of all lifestyle brands."
Goop began in 2008, originating from Gwyneth Paltrow's own weekly newsletter, when GP (as she is affectionately referred to on the site) wanted to expand her terrain and outreach. Goop has evolved into a truly comprehensive brand with six distinct pillars: Wellness, Travel, Food, Beauty, Style and Work.
Goop's polarizing feedback reveals just how divisive the company and its mission have become. While vocal medical professionals have condemned some of goop's "garbage" recommendations or accused the company of selling products for "insanely high prices," goop has accrued a dedicated following and even tripled its revenue from 2015 to 2016, according to The Atlantic.
Paltrow good-naturedly joined in on the joke when she appeared with Stephen Colbert on his show, leading up to the "In goop Health" summit held in New York City on Jan. 27. The duo facetiously discussed wellness and drank green juices. Gwyneth piped in that her juice was made of "matcha, chia seeds and tears shed by butterflies during Opera's Golden Globes speech." Paltrow's gracious and entertaining participation is admirable and, though her products and advice are undoubtedly far-fetched, she truly has her finger on the pulse of a legitimate trend.
Celebrity lifestyle brands are too often dismissed as simply reducing a human being to a label. But this is a harsh denouncement, and trivializes the potential value these companies have to become dynamic, accessible platforms for celebrity influencers. Whether their interests lie in avant-garde beauty products, aesthetic home decor or health-food recipes, celebrities can use their uniquely crafted brands to wield their own creativity.
In fact, celebrities' superficial stints on "reality" television and billboards more clearly push an inauthentic "brand" than a company that actually enables their authenticity does. Everyone deserves a side hustle, and lifestyle brands can be valuable outlets for celebrities to connect with the masses and embrace the individuality that made them famous.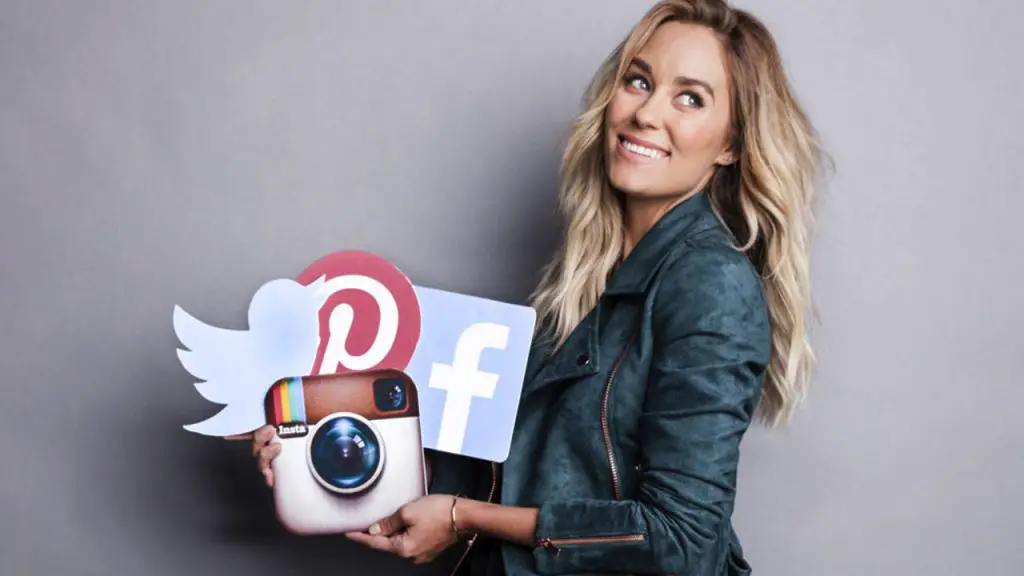 Like any other market, increased prevalence of lifestyle brands has generated healthy competition, impelling each brand to accentuate the components that set it apart. The brands present their own compelling offerings, signature amenities and core values to pique the interest of prospective consumers. Each of the most notable lifestyle brands possesses distinctive appeals that reflect the passion and vision the founder strives to foster.
Arguably the maven of lifestyle brands, Martha Stewart runs the gamut of lifestyle content and has for over 20 years. In 1996, she founded the company Martha Stewart Living Omnimedia, Inc., which "markets products under Martha Stewart Living, Martha Stewart Weddings, Everyday Food, Martha Stewart's Cooking School, and Martha Bakes brand names," according to Bloomberg.
Her brand's website features a wide spectrum of material, including Baby Shower Ideas, Soup Recipes, Home Design Ideas and even How to Wash Everything. The brand has survived Stewart's personal controversy and, though it now acts as a subsidiary of Sequential Brands Group, Inc., it has emerged as a continually evolving brand with loyal devotees.
Reese Witherspoon created her brand, Draper James, to pay homage to her Southern roots and the lifestyle she experienced growing up. Named after her grandmother and her grandfather, Draper James boasts an eclectic inventory that includes handbags and accessories, home accents and a fashion line. Nashville leather pins and pens engraved with Southern sayings are among Witherspoon's specialized offerings, as well as many floral and denim clothing pieces.
ED by Ellen DeGeneres produces clothes, accessories, home collections and even toys and bedding for pets. Jessica Alba's The Honest Co. focuses on wellness, especially for new mothers, with cleaning, feeding and diapering products.
Beauty products and elegant accessories are Lauren Conrad's specialties, and her brand is dedicated to sharing tips on everything from fitness to crafting to family life. Alicia Silverstone's brand, The Kind Life, began with the publication of her book, "The Kind Diet," and expanded into a lifestyle site covering tips for living a green life, protecting animals and more. The wide spectrum of subject materials these brands cover shows how truly varied this market is, with fresh ideas and new companies continually added into the mix.
As existing lifestyle brands expand and diversify their domain and newcomers enter the booming market, their endurance and vitality will be tested. Not all brands succeed, even those carrying the name of a beloved figure. Blake Lively ended her newborn lifestyle brand, Preserve, in 2015 after an onslaught of harsh media criticism.
"We have an incredible team of people who do beautiful work, but we launched the site before it was ready, and it never caught up to its original mission: It's not making a difference in people's lives, whether superficially or in a meaningful way," Lively said to Vogue.
Through experimentation, trial, error and triumph, influential celebrities continue to explore this ever-expanding territory and develop a style that suits their personas. But if these brands' longevities are to be ensured, they cannot rely on the celebrity status of their founder. Paltrow recognizes this truth. "My dream is that one day no one will remember that I had anything to do with [goop]," she said.
A celebrity's brand may start out as an extension of his or herself, but its true beauty and merit comes when it takes on a life of its own. Lifestyle brands have the potential to evolve into full-fledged avenues for celebrities to make a permanent impact, so their perspectives and passions can be shared with many. With genuinity and integrity at their core, lifestyle brands can and will continue to be a rewarding space for both celebrities and everyday people to connect, design and inspire.