The Marvel Cinematic Universe (MCU) is an immensely successful media franchise centered on a series of superhero films that has blown away box-office records, including the biggest domestic film opening in North American history. In the first weekend of May, Marvel dethroned the previous leader, "Star Wars: The Force Awakens," as "Avengers: Infinity War" earned an estimated $258 million.
MCU's long line of successful films all started with the release of "Iron Man" in 2008, where viewers were introduced to Tony Stark, better known as Iron Man. The introduction of Stark's brilliant technology, cynical demeanor and creation of the Iron Man suit itself in the first film would later be followed by two sequels that further explored the character's origins.
As a main superhero in MCU, Stark later becomes a member of an elite squad of "enhanced individuals." Together with the Hulk, Captain America (the first Avenger) and Thor, these physically and mentally advanced individuals would form the Avengers.
While there were some notable female characters throughout the films such as Black Widow, Peggy Carter and Jane Foster, they all served as secondary characters to the male-dominated stories.
That isn't to say that all the female characters were pointless or not instrumental in the Avenger's success. On the contrary, Black Widow's character developed into one of the leading and more versatile superheroes, with her intense combat skills and ability to calm Hulk.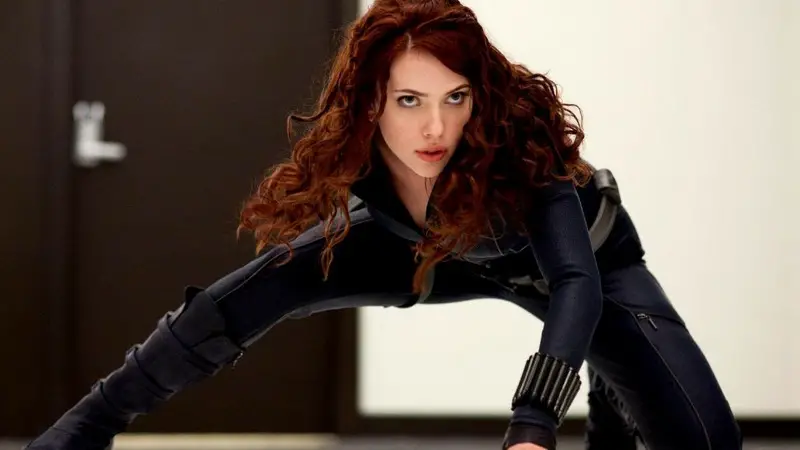 MCU's inclusion of more prominent female characters strengthened with the continued appearance of Black Widow in blockbuster films such as "Avengers: Age of Ultron" and "Captain America: Civil War."
In the films, her value and responsibilities to the group became even more evident when she helped the team defeat Ultron and protect Bucky Barnes after he had been framed for the murder of the Wakandan king. But despite her immense efforts and kickass action scenes, Black Widow remained the lone female in the Avengers lineup for many years.
The superhero franchise also introduced Wanda Maximoff, aka Scarlet Witch, in the second "Avengers" installment. Scarlet Witch revealed how powerful she is when she was able to take down almost every member of the Avengers with her reality-warping abilities.
Ultimately, she kills Ultron by removing his heart after her brother is killed, securing her new title as an Avenger. As she mastered her abilities and aligned with the Avengers, Scarlet Witch has become a key member of the group and plays a large role in the  efforts to keep the world safe.
With two official female members of the Avengers, Marvel's increase of female representation began to show promise. In fact, in "Thor: Ragnorak," MCU went a step further and unveiled their first leading female villain, the ruthless Hela.
This antagonist possessed godlike powers reminiscent of Thor and was formerly one of the most dominating warriors of Asgard. Before Loki and Thor were even born, she had already defeated Asgardian enemies with King Odin. Odin would later ban the goddess of death, creating quite the vengeful villainess.
Many more fierce females made their way into the Marvel films, such as Gamora of "Guardians of the Galaxy" and Okoye from "Black Panther." While these women fight alongside the male Avengers and strive to maintain world balance, they still remain secondary characters.
Actress Karen Gillan, Gamora's adopted sister Nebula in "Guardians of the Galaxy," thinks it's time for an all-female Marvel movie. The star, whose character is referred to as "the blue bald-headed villain with a heart," feels that MCU has a uniquely talented group of actresses that could make for a great all-female superhero film.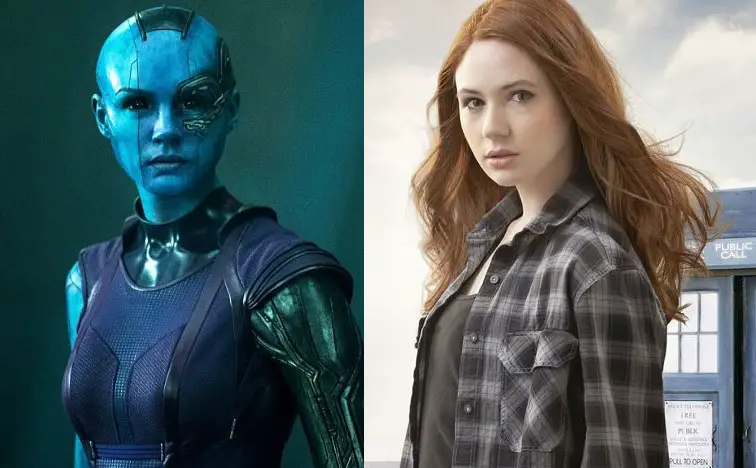 Marvel's counterpart DC, the creators of "Justice League" and "Batman," beat them when it came to having a female director and female lead. "Wonder Woman" smashed box office numbers and broke the glass ceiling in superhero films.
Gillan admits her regret that Marvel was not the first to release a female-led superhero movie, saying "look at the success of Wonder Woman. It's clear that we all want that."
The "Guardians of the Galaxy" star claims she is not the only MCU actress who wants to see an all-female Marvel movie. Earlier this year, word got around that several MCU actresses, including Scarlet Johansson and Zoe Saldana, approached president of Marvel Studios Kevin Feige about a female-dominated project.
Gillan confirmed the rumors to Indiewire and reflected on the moment, saying, "Brie Larson [Captain Marvel] was like 'we should go up to Kevin Feige and tell him to make an all-female Marvel movie,' so we marched up there in a group, a whole herd of us, and said that to him," said Gillan. "He was like, 'Yeah, that would be amazing!' but he didn't really commit to it, but he thought it would be a great idea."
Feige has discussed his own disappointment in not releasing a Marvel film with a female lead before DC. Despite the disappointment, MCU does have the upcoming film "Captain Marvel" with Brie Larson headlining the film. There are also rumors of Black Widow landing her own solo film, which is something fans have called for since the early days of the "Avengers."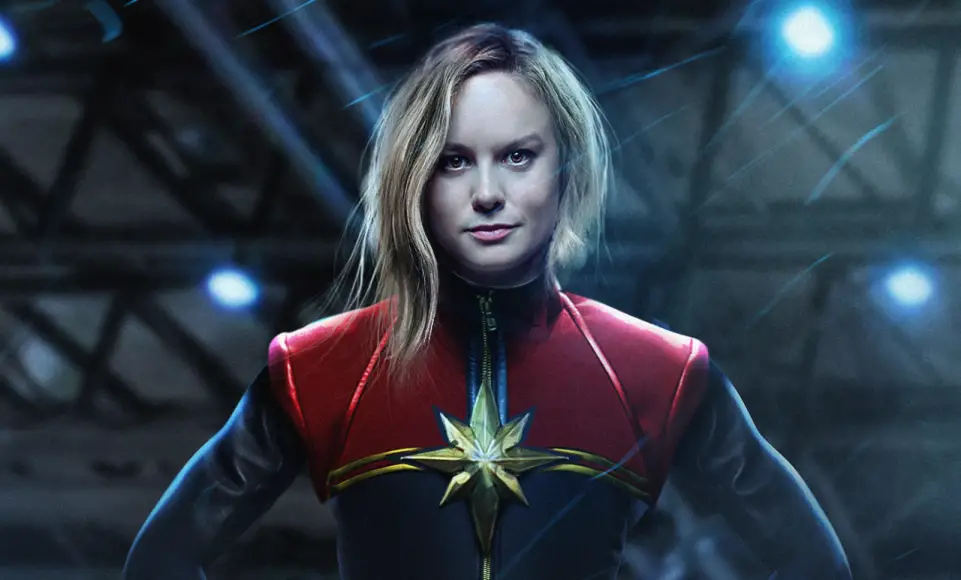 Gillan doubled down on the idea for an all-female Marvel movie, saying that "now is the time more than ever." With an ever-growing group representing the power and ferocity of women, the idea seems perfectly feasible. The actress also suggested MCU take it a step further by hiring a female director — a task that she has willingly volunteered for.
With her recent directorial debut for the film "The Party's Just Beginning," Gillan has already gathered some experience. Assuming her Marvel character would be in the all-female film, Gillan discussed acting and directing simultaneously, which she did in "The Party's Just Beginning." She admits it was frustrating at times acting in a scene that she wanted to oversee from afar as director. Nevertheless, Gillan thinks she could be cut out for the job.
As a superhero film franchise, Marvel holds the power to break barriers and inspire and change the way certain groups are represented. Viewers have seen this done with films such as "Black Panther," where the cast was predominantly African American. Therefore, an all-female superhero blockbuster is not hard to imagine.
The question is: Who should the film include? Gamora? Scarlet Witch? Valkyrie? Captain Marvel? Maybe even the women warriors of Wakanda. And what will the plot entail? Either way, fans will have to wait to see the outcome of part two of "Avengers: Infinity War" before determining future films of any of the franchise's heroic leading ladies.