Beyond its sharp humor and gorgeous sets in Malaysia and Singapore, Jon Chu's "Crazy Rich Asians" hopes to be more than just a lighted-hearted comedy. With its all-Asian cast, Chu aims to break the mold of the Asian geek, sidekick and prostitute by providing viewers with Asian characters who are multi-faceted.
Based on Singaporean novelist Kevin Kwan's "Crazy Rich Asians" novel series, the story centers on Rachel Chu, a New York University (NYU) economics professor from Cupertino, California, who leads an average middle-class life. Unknown to her, Rachel's boyfriend, Nicholas Young, belongs to one of the top 10 wealthiest families in Asia.
Confident that his family will approve of his simple girlfriend, Nick, a professor at the same university as Rachel, takes her back home to Singapore to meet his crazy, rich family. After learning that her boyfriend's family belongs to the Singapore elite, Chu must prove to herself and Nick's family that she can handle his family's crazy antics.
While "Crazy Rich Asians" tells of the timeless story of familial approval during marriage, the film also benefits the Asian community in three major ways.
1. Asian Representation
Chu's vision for the film stays in line with Kwan's vision for the novel, which was to "introduce a contemporary Asia to a North American audience." Chu says, "It's not just about diversity or putting someone of color in a movie — it's about showing a character in its full colors and that they can have layers. They can be a villain, a hero, a love interest or a comedic person."
The cast includes Asian actors and actresses with varying levels of experience and works to their name. To begin, Chinese-American Constance Wu, playing lead role Rachel, is known for her roles as Kathy in the TV show "EastSiders" as well as Andi in the movie "The Feels." Starring opposite Wu as Nicholas Young, British-Malaysian Henry Golding caught his big break into Hollywood in the upcoming summer flick.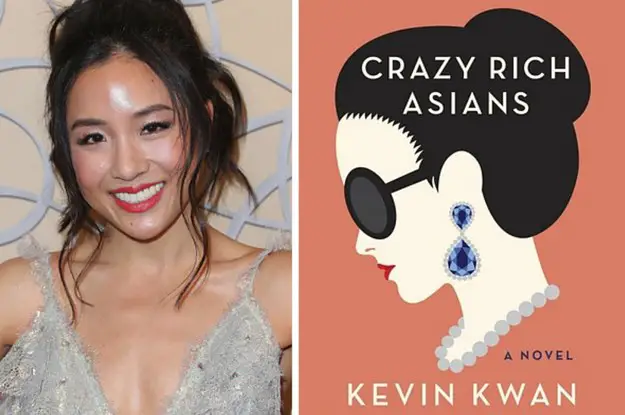 While it may not be confirmed, the casting of Chinese-and-Korean-American rapper Nora Lum "Awkwafina" as Goh Peik Lin, Rachel's Singaporean college best friend, may perhaps be a nod to the American stoner buddies comedy film series "Harold & Kumar."
Just as Awkwafina's production of her song "My Vag" provides the female response to Mickey Avalon's "My Dick," a song featured in "Harold & Kumar Escape from Guantanamo Bay," so too does the friendship between characters Rachel and Lin.
The film also features legendary Korean-American comedian Ken Jeong as Goh Wye Mun, Lin's father, as well as famous Malaysian actress Michelle Yeoh (known for her role as Yu Shu Lien in "Crouching Tiger, Hidden Dragon") as Nick's overbearing mother Eleanor Young.
Inspired by recreating a world in which the Asian community is better represented in film, Chu, as a parent, hopes to teach his daughter that "self-respect, self-confidence is such a big part of growing up." Representation in film and elsewhere for the Asian community will have lasting effects not just for Asians in this generation, but for several generations to come.
2. Challenges Asian Stereotypes
Golding views the film as an opportunity to break the token representation of Asians in film, especially since "Crazy Rich Asians" marks one of the few times in Hollywood history in which an Asian man is cast as the romantic lead.
"This film is about going against the grain — putting people of color in roles that you wouldn't usually put them in," said Golding. "We're so used to the typecast Asian sidekick or the 'clever guy' or the girl who's the geek as school. So, these are all characters that the actors are proud to portray because they're not stereotypes."
Generally speaking, most critics applauded the casting of "Crazy Rich Asians," though some backlash figured prominently against the casting of Golding, who is British-Malaysian (otherwise known as a 'halfie') as the film's romantic lead. Several individuals weighed in on the issue, Golding included.
John Lui of The Straits Times claims that casting Eurasians in the place of ethnically Asian actors or actresses is becoming more commonplace in Hollywood. "The first and most obvious thing is that Hollywood thinks that one drop of Asian blood makes a person 'Asian' or at least 'Asian enough'…Nobody makes films to lose money, least of all a major studio like Warner Bros," said Lui.
"Using a Eurasian leading man in a romantic comedy solves a lot of cross-border marketing problems — Golding's ethnically ambiguous face on a movie poster simply works."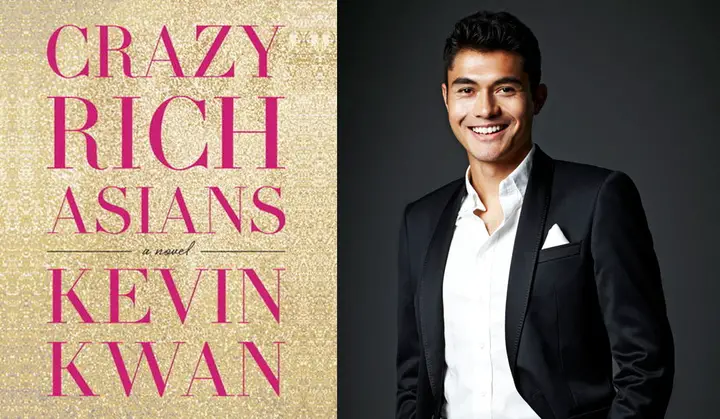 Awkwafina, Golding's co-star, defended his casting, discussing her own identity struggles. "I don't like those comments. It's small-minded…What I realized growing up is that when you're a halfie, you deal with identity struggle," she said. "You feel rejected from both worlds, and even I feel it as a half-Chinese, half-Korean."
An actress and rap artist such as Awkwafina is living proof of the intersectionality of identities. Not only is she half-Chinese and half-Korean but also an Asian R&B artist, a genre typically dominated by African Americans. The Golding casting controversy also reveals that identities are intersectional, not linear.
Golding himself commented on the controversy. "I've lived 16, 17 years of my life in Asia, and that's most of my life. I was born in Asia, I've lived cultures that are synonymous with Asian culture, but it's still not Asian enough for some people. Where are the boundaries?"
Beyond the casting choices of the film, the humor also challenges Asian stereotypes. Lin, Awkwafina's character, says to Rachel, "She [Nick's mother] thinks you're some kind of unrefined banana: yellow on the outside, white on the inside."
The line may be humorous to non-Asians. However, to the Asian community, the joke strikes a chord as a metaphor for how "Asian" a member of the Asian community is when they leave their native land.
Being called a banana then has a similar effect to saying, "You may look Asian, but you follow a white, North-American or European culture." The humor in the film challenges the idea of pure-blood Asians or pure-blood ethnic groups in the larger scale, which calls for the inclusion of individuals with multiple socio-cultural backgrounds, as well as varying degrees of participation in Asian culture.
3. Redefining North-American Standards of Beauty
"Crazy Rich Asians" also tackles the Herculean task of redefining North-American standards of beauty. The several shots in the movie trailer of Golding's naked torso and Asian men dancing in a sexy style challenges the historical depiction, traced back to the racist legacies of colonialism, of Asian men as effeminate and less physically attractive than white North-American, European men.
In pop culture, Asian men are considered "skinny," "petite" and hairless, qualities which all represent a lack of masculinity. The most problematic assumption about Asian men occurs when "petite" is the same word used to describe their "manhood," or penis sizes.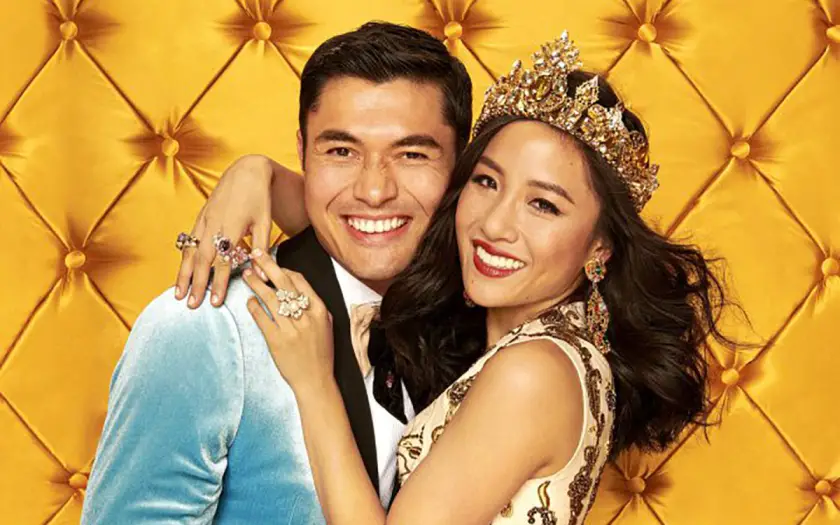 To the Asian male community, "Crazy Rich Asians" is a major win considering how much harder it is for Asian men to marry a partner of a different race or ethnicity than for Asian women. According to a study by Pew Research Center in 2008, nearly twice as many Asian women than Asian men married to someone of a different race or ethnicity at 39.5 and 19.5 percent, respectively.
Since twice as many Asian women are marrying a partner of a different ethnicity, this leaves Asian men at odds romantically, both because of a lack of Asian women to choose from and the difficulty of marrying someone of a different race or ethnicity.
In this way, a movie such as "Crazy Rich Asians" also serves to make Asian men more desirable, thus giving them a chance at finding love outside of their ethnicity.
Although there is still much work to be done to rectify the damages of past colonial representations of the Asian community in film, "Crazy Rich Asians" serves as a good starting point for opening up Asian representation in film and beyond.