Shopping for new clothes can seem nearly impossible when most of your money goes toward textbooks, groceries and other college student necessities. There are a multitude of stores and student discounts, though, that are incredibly budget-friendly and easy to use. Knowing what you want and making a plan ahead of time can allow you to save money on clothes, so here are some tips that will help you shop guilt-free next semester.
1. Shop Smart with Student Discounts
Websites like myunidays.com offer discounts for stores ranging from ModCloth to Urban Outfitters and ASOS. It's simple and free to sign up too. Most discounts range from 10 to 20 percent, which can add up to a large amount saved in the long run. Other sites, like retailmenot.com, provide free discount codes that are extremely helpful and easy to search for when shopping online. Before you finalize any order, make sure to do a quick Google search for discount codes or special promotions.
2. Figure Out What You Need
Scrolling through your favorite clothing store's website can be a little dangerous. If you're not conscious of what you need, you'll likely end up with a massive list of items in your cart that totals up to over $300.
It seems obvious, but setting a budget and sticking to it will save you from making irrational purchases that you'll regret later. Having an idea of what your closet is lacking or what you've been wanting for a long time can help a lot, especially when it's time to finalize your order.
3. Sell Your Old Clothes
Whether it's through eBay, local consignment shops or family friends, selling your old clothes is one of the easiest ways to make money and create more space in your closet.
Although you probably won't be able to get back the majority of the money you initially spent, an extra $50 or $60 can go a long way.
4. Shop at Outlet Stores
Outlet stores are incredibly underrated. You can find pretty much anything you're searching for at an outlet store, in comparison to a regular mall.
Stores like J. Crew and Banana Republic usually have special deals or storewide promotions that you can use to save even more on their already discounted clothes.
5. Sign Up for Promo Emails
A constantly filled inbox can get old quickly, but if you have a second spam email address that you use outside of your school or professional email, it's useful to scroll through it before you finalize any purchases.
If you're like me and you instinctively click "no" when the email-request pop-up appears on the screen, you should reconsider the benefits you can gain from signing up. Throughout the holiday season, clothing stores will send you promotions and special deals, most ranging from 30 to 40 percent. You will definitely thank yourself (and me) if you sign up now.
6. Check Out Your Local Thrift Store
Initially, I was hesitant to shop at thrift stores. They are usually cluttered, large and time-consuming to sift through, which doesn't sound extremely appealing. When I went to my local thrift shop for the first time, though, the effort was worth it, and I left with pieces I loved for a reasonable price.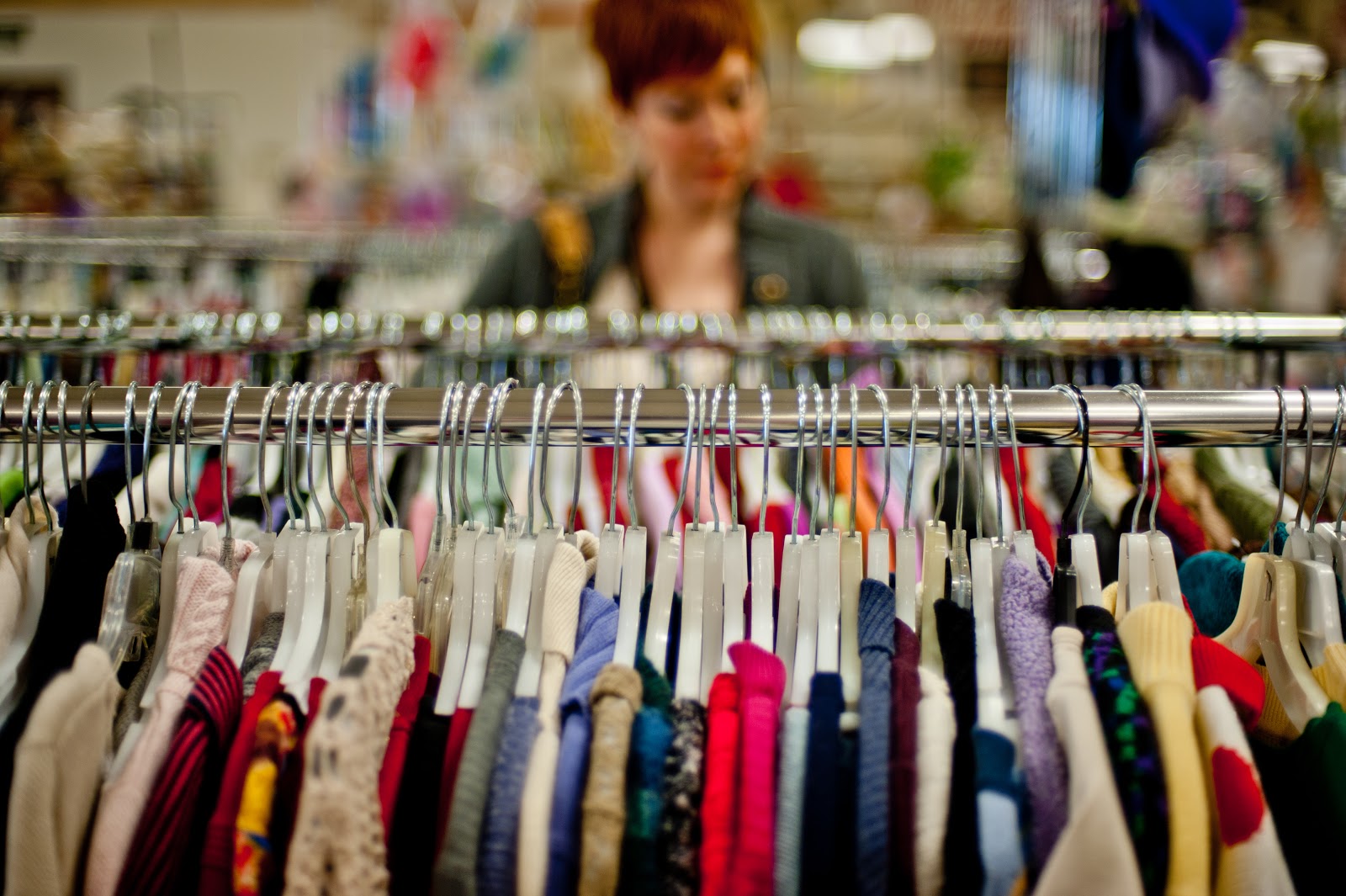 Explore different thrift shops around campus whenever you have some free time. If you're not a secondhand clothes type of person, stores like Nordstrom Rack, Hautelook and The Outnet offer higher-end clothing and accessories for a cheaper price.
7. Purchase Off-season Clothes
Being conscious of what you want ahead of time is an effective way to save money. Although buying a bathing suit or shorts in the middle of winter seems odd, off-season is the best time to shop.
When it comes to staple pieces and necessities you know you'll wear in the upcoming months, like jeans or coats, buying them at a discounted price off-season will result in a lot of money saved.
8. Keep Up With Fashion Websites
Online fashion and lifestyle publications, like "Whowhatwear," "Refinery29" and "Bustle," publish articles each season about the best deals and products you should be buying right now.
The articles promote saving money, ranging from spring clothes under $50 to new dresses for anyone on a budget. By frequently reading and visiting fashion websites, you can find discount codes and direct links to budget-friendly clothing for any college student.