For a multitude of reasons, parents sometimes choose to become stay-at-home parents and devote a majority of their time to raising their children. Although the majority of such parents are women, a rising number of men are making the decision to become stay-at-home dads.
An estimated 2 million dads are now stay-at-home parents; however, significant stigma remains aimed at men who make the choice.
No body of research has indicated children raised by stay-at-home dads fare any worse than children raised by stay-at-home moms, but a survey conducted by Pew Research Center indicated a majority of Americans do not believe men can successfully raise their children in such a manner.
When considering the common beliefs of Americans regarding the subject, the positive depiction of Mr. Incredible as a stay-at-home parent in "Incredibles 2" can be viewed as an important step toward positively representing oftentimes stigmatized stay-at-home dads.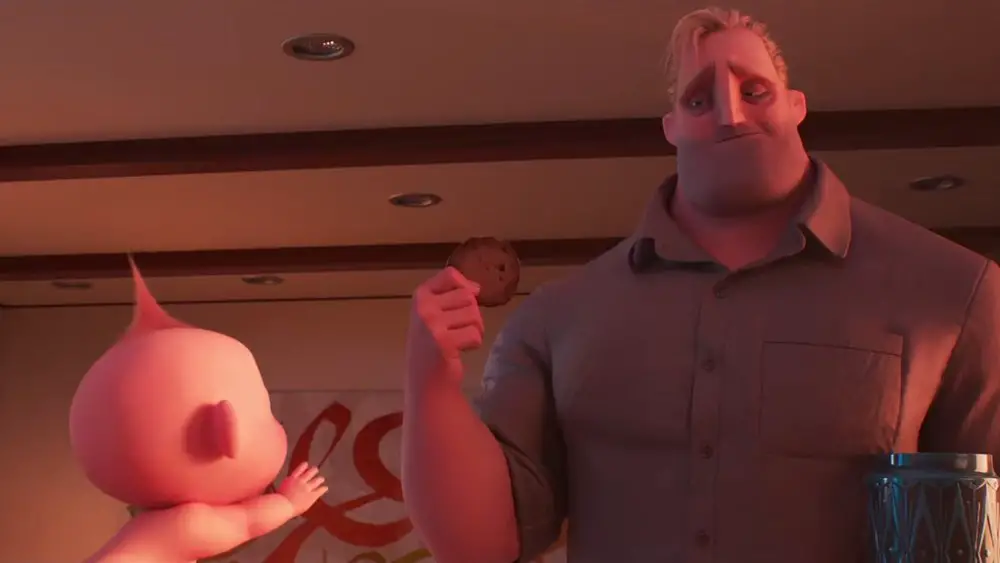 Research has suggested mass media, such as films and television, affect the development of children and adolescents and can shape opinions on what is considered normal and/or acceptable behavior. Media portrayals of dads have frequently focused on them being lazy or incompetent parents, and the few portrayals of stay-at-home dads have been geared toward an older audience.
Despite its fan following among adults, "Incredibles 2" is still a film targeted for a younger demographic, which means children are able to see a man fulfilling his role as a stay-at-home father successfully — a portrayal that could potentially increase the normalization of the role.
In the first "Incredibles" film, Mr. Incredible is working as an insurance agent while his wife, Elastigirl, raises their children. Toward the beginning of "Incredibles 2," however, Elastigirl returns to work as a figurehead for the superhero rights movement, leaving Mr. Incredible with the difficult task of raising their children — Violet, Dash and Jack-Jack — on his own, which he struggles with initially.
Audiences watch as Mr. Incredible encounters difficulties while attempting to help Dash with his homework and cope with Jack-Jack's newfound powers. But as the film progresses, Mr. Incredible proves he is capable of helping his family outside of a traditional role. He stays up all night to learn the material Dash needs help with and even moves past his prideful nature, asking Edna Mode for help with Jack-Jack.
Once Mr. Incredible takes the initiative to truly invest himself in parenting, his relationship with his children improves drastically, and the family successfully transitions into its new dynamic.
Positive representations of men successfully fulfilling parental roles are important for kids to see, because they — even in the case of the fictional character Mr. Incredible — could have a long-lasting impact on perceptions of stay-at-home dads.
Children are influenced by what they see represented in mass media, and family dynamics centered around strong, competent male figureheads should be showcased. Normalizing stay-at-home dads in the media can be an important tool in normalizing the role in real life as well.