Netflix has been hitting home runs these past few years after airing multiple Netflix Original series. With shows like "Orange is the New Black," "BoJack Horseman" and "Stranger Things" becoming wildly popular and amassing their own cult followings, it's exciting to see when new shows hit the streaming service. One of these new shows is "Hilda."
"Hilda" is an insanely cute new Netflix Original that debuted in September. Based on the graphic novel series by Luke Pearson (who has experience storyboarding on "Gravity Falls" and "Over the Garden Wall"), "Hilda" is about a young adventurer who moves to the city of Trollberg with her mother. Having spent her entire life in a cabin in the wilderness surrounded by strange and wonderful creatures, Hilda must adjust to living in a city. With her new friends, Frida and David, the trio learns that adventure really can be found anywhere.
The show easily ranks among the other modern-day cartoons with cult followings, such as "Gravity Falls," "Adventure Time," "Steven Universe" and "Over the Garden Wall." The creatures of Trollberg can be spooky at times, and the pseudo-Scandinavian lore is fascinating for all ages. The show exists in a universe of its own, where nobody blinks twice when a creature who looks like an onion yells at them for invading his home.
What helps "Hilda" stand out among other cartoons is how relatable and inspiring Hilda is as a character. As a strong female lead, she doesn't back down from a challenge or potentially scary situation. She is an adventurous, extremely upbeat girl living exactly how she wants to, even when others find her strange.
"Writing Hilda as a character is fairly instinctive," Pearson described in an interview. "I don't think too hard about how she should be evolving, I just try to be consistent in her characterization and let her react naturally to situations I put her in…I don't set out to include a particular educational message, but if there's a message to be taken away, I'm careful to make sure it's in line with my own morals and values."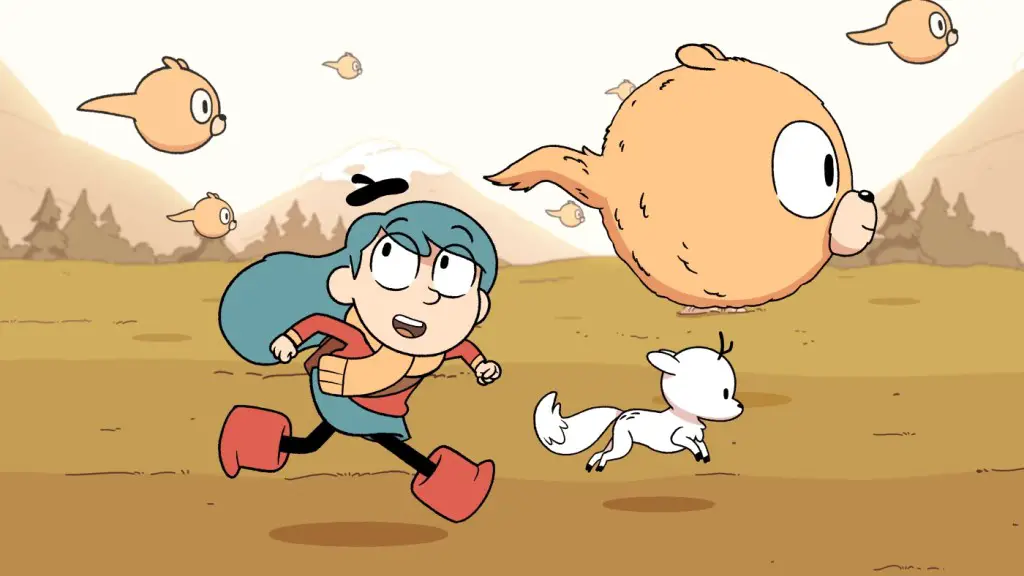 The show, while rated TV-Y7, is not exclusively for children, either. "Hilda" tells a story without minimizing its content for the sake of accessibility. Where many cartoons shy away from having prominent adult characters, or paint the parents as bumbling fools, Hilda's mom plays an important role to the narrative. She stands up for her daughter and encourages her eccentric interests. Some of the humor is also relatable to an older audience, like how elves are so obsessed with bureaucracy that humans cannot even see them unless proper paperwork is filled out.
Furthermore, the art is gorgeous. The color palette shifts depending on the time of day, where the muted daytime colors of reds, oranges, browns and Hilda's hair is in stark contrast to the deep blues, purples and yellows of the night. The creatures look like they've come straight out of a Studio Ghibli movie, with deerfoxes, trolls, giants and floating teddy bear-faced orbs called Woffs. Detail is everything — the artists even take the time to animate floating dust particles in the light beams from the windows. I would happily print out and display any screenshot from the show in my home.
The art is reminiscent of the CalArts style that evolved from the California Institute of the Arts. Many big-name animators have come out of the institution, such as Butch Hartman ("Fairly Odd Parents"), Pendleton Ward ("Adventure Time"), Lauren Faust ("Foster's Home for Imaginary Friends") and Alex Hirsh ("Gravity Falls"). Even animators who didn't attend the institution, like Rebecca Sugar ("Steven Universe"), get lumped into the CalArts category because of the style of her show.
Many criticize the CalArts style for the uniformity of the character design, with its thin outlines and bean-shaped faces. When Cartoon Network announced the reboot of "ThunderCats," people were outraged. The original cartoon had a buff, hyper-masculine art style of the 1980s, and people felt like the cutesy, rotund style of the reboot was an aberration.
While the style has received backlash in the past for being too simplistic and dominating the animation industry (particularly Cartoon Network shows), I argue that the CalArts style is not a bad thing. There is still a lot of uniqueness to the character designs, personalities, storylines and most certainly the background art.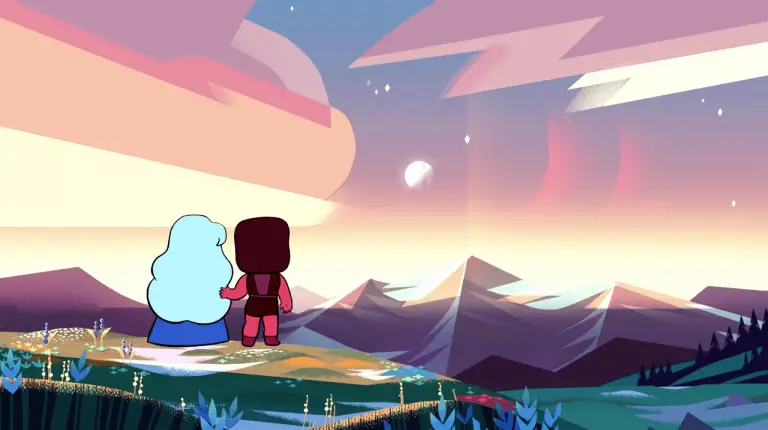 Netflix has already had some animated jackpots, such as "Voltron: Legendary Defender," and it looks like they have no intentions of slowing down. The streaming service is in the midst of heavily expanding the animated content they are producing, with even more exciting material on the horizon. Last August, they signed a multi-year contract with Alex Hirsh, who joined the ranks of animation legends like Glen Keane and James Baxter. (Both have been animators on countless Disney films.)
"So, stepping into Netflix was an entirely new world of animation because it was invented at the moment that we stepped in," said Keane. "It felt like Neil Armstrong walking on the moon…I mean, I've been a mentor for a lot of artists. Now, I realize that I'm learning from the young people around me, and that's the best."
With Netflix stockpiling its arsenal with talented animators, both wildly famous and up-and-coming, it leaves viewers wondering what the streaming service has planned for the future. After all, they have a history of both reviving old hits, and giving their creators a substantial amount of creative freedom.
During your next binge-watching session, check out "Hilda" for a 13-episode adventure — you definitely won't regret it.