Netflix recently released a new biographical film that has left some people scratching their heads. That said, the movie — which is titled "A Futile and Stupid Gesture" — relays to the audience that Doug Kenney pioneered a generation of satirical comedy. Unfortunately, the film relies on a rapid-fire romp through Kenney's career high points. Basically, it's Cliffs Note's version of Kenney's life and career, which is never enough to make a memorable and enjoyable film.
In the movie, Doug Kenney (Will Forte) and Henry Beard (Domhnall Gleeson) meet at Harvard University. The two close friends create the school paper entitled The Harvard Lampoon and write a pun-laden book called "Bored of The Rings." Kenney talks Henry into blowing off law school so the two can start up their own magazine. Henry — played with soft-spoken sophistication, despite a terrible wig — begrudgingly agrees.
Eventually, their nascent publishing career takes off, but only after adding bitingly funny and acerbic writers Ann Beatts (Natasha Lyonne) and Michael O'Donoghue (Thomas Lennon) to their staff. What follows is a dream come true for Kenney. He eventually falls victim to the enticing pitfalls of fame: sex, drugs and a temporary overblown ego. All the while, Henry is running the company while Kenney is doing piles of cocaine with his trendy new friends, especially Chevy Chase, played with gusto by Joel McHale.
During all this, Kenney writes his first movie titled "Animal House," which was a monumental success. In 1980, he writes "Caddyshack," which had as much box office success as "Animal House." He befriends more talented comedians, such as Gilda Radner, Chevy Chase, Bill Murray, Christopher Guest and John Belushi. There is a moment in the movie where Kenney is watching his friends on "Saturday Night Live," and he bitterly comments to his female companion that they are basically copying his stylistic comedy material. Despite an invite from Lorne Michaels to be featured on the show, Kenney blows him off, choosing instead to promote and pitch "Animal House."
The Netflix show's director, David Wain, who is best known for "Role Models," "Wet Hot American Summer" and "Wanderlust," is at the helm of a movie that, unfortunately, falls flat. The filmmakers take on too much by trying to give a breakneck tour of Kenney's missteps and accomplishments in less than an hour.
The writers tell the story in a darkly glib way that Kenney would no doubt love. They even extract comedic bits from Kenney's mysterious death, which they do by using a narrator, played by Martin Mull. He riffs on obvious laziness in the casting and steps in to talk directly to the audience. Unfortunately, this does not work; it takes away from the flow of the storyline and is just plain clumsy.
Arguably the most tragic aspect of "A Futile and Stupid Gesture" is the casting of the leading man. It's a mystery as to why the casting directors chose Will Forte to play Doug Kenney. It's also confusing that Forte, who is 47 years old, plays Kenney from a young college student up until his death at age 33. However, you could even write that off as Lampoon-esque! There is no doubt that the movie would have been more successful if the casting director had chosen differently.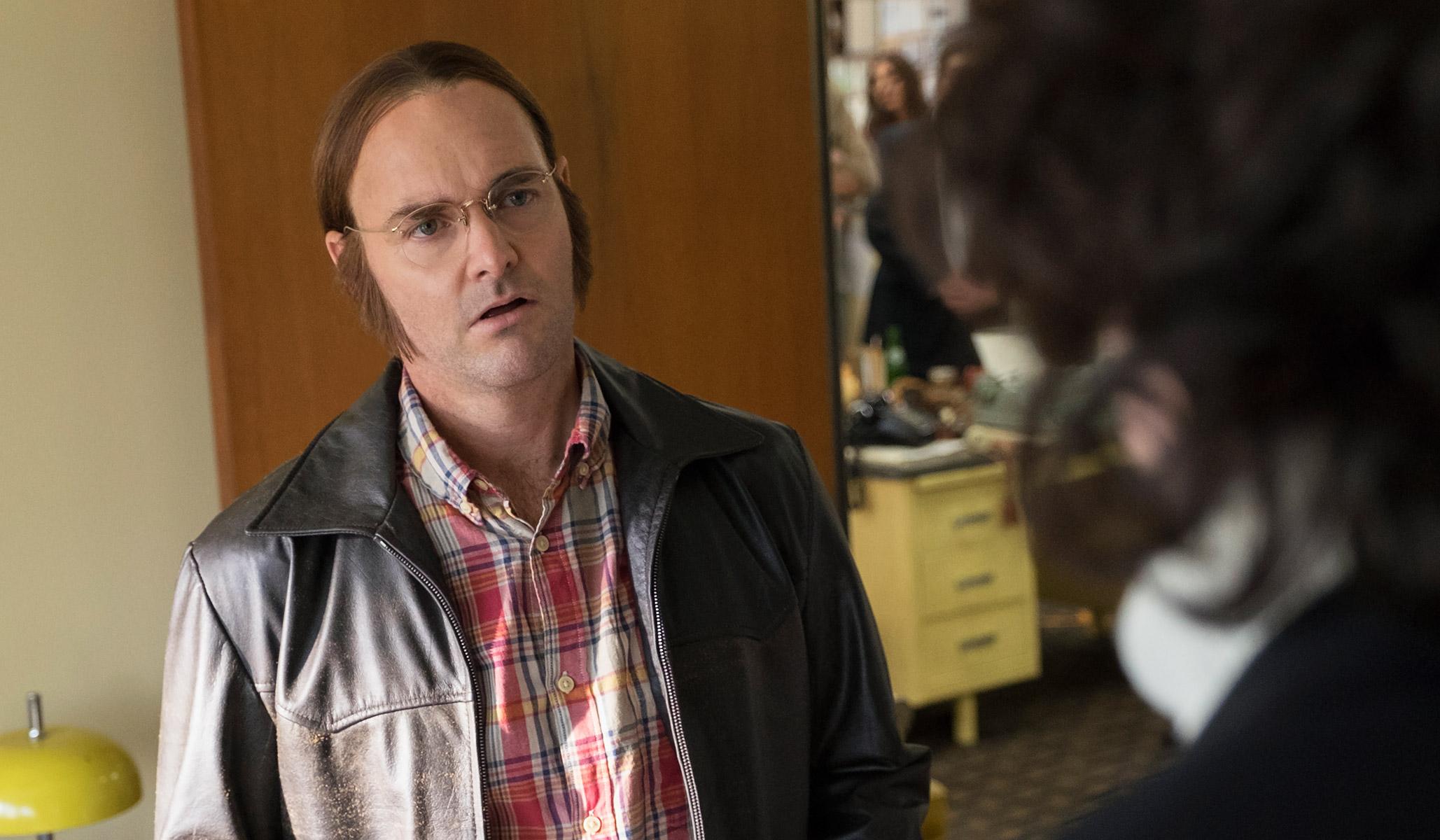 One thing "A Futile and Stupid Gesture" does very well is capture the heart and soul of the movie, which is the friendship between Henry and Kenney. Henry, with his pipe smoking and penchant for wearing turtlenecks, and Kenney, with his faded jeans and threadbare shirts, are perfect foils for each other.
They do, however, have many things in common. They're both smart, funny, appreciative of irony and love to challenge the status quo. Also, the two friends instinctively know how to push boundaries with disturbing imagery. For instance, they created a famous magazine cover that shows a loveable black and white dog. Next to the dog's head, someone is holding a gun. The caption reads "Buy this issue or we'll kill this dog."
After Kenney has a nervous breakdown and disappears, Henry helms the magazine, even finding projects for Kenney to do until he gets better. Eventually, after someone else purchases the magazine for a huge sum of money, Henry goes off to pursue his own dreams. It's a touching moment because Henry is obviously Kenney's anchor, and without him, he is lost and unsure of himself.
"A Futile and Stupid Gesture" has its enjoyable moments, like when Chevy and Kenney are in the hotel room busting open tennis balls filled with cocaine or Kenney's constant sabotaging of relationships with women. He even hits on other women in front of his last girlfriend, Kathryn Walker (Emmy Rossum). Fortunately, Kathryn recognizes that Kenney is not doing this to be mean, but he's just, well, Kenney.
It feels like Wain wants the viewer to take away a central message from his film: Kenney turned his pain into art. His brother died young, and his parents were always distant and rather cold to their remaining son, which is not to say that those who make art, whether it be painting, writing or comedy, must suffer. But it cannot be denied that Kenney dispensed polite comedy and guided instead a new generation of no-apologies comedy.
Even though Doug Kenney's oeuvre is probably unfamiliar to younger audiences, his works can still appeal to all ages. While "A Futile and Stupid Gesture" is not a movie that will be added to the canon of remarkable films, the fact that it introduces people to Kenney's work and inspires them to watch the older movies is a testament to his undeniable talent.
In an interview in Forbes magazine, Pete Principato, head producer of "A Futile and Stupid Gesture," says, "…I feel like anybody who's a comedy fan today needs to say a little thank you to Doug Kenney and these people that sort of blazed a trail pre-'Saturday Night Live.'"
If nothing else, the mildly entertaining film is incredibly informative for those interested in the history of comedy. It would have been far better, however, if the filmmakers had realized they shouldn't have rushed the movie's process. It had the potential to be a rich and colossal blockbuster about fame, fortune, excess, loss and clashing of egos. If only, like Kenney, they had more time.