According to Variety, "Divergent" will be concluding the series with a television movie and spinoff TV show. The popular book series-turned-film has performed worse at the box office with each movie debut. "The Divergent Series: Allegiant" only earned $179 million worldwide, 44 percent less than "Insurgent," and well below expectations. For fear of losing more money, Lionsgate wants to wrap up the storylines with a less expensive television movie instead of a theatrical release. The studio is still in the early stages of negotiations so nothing has been finalized yet, but filming for the final movie "Ascendant," which was supposed to begin this summer, has been halted.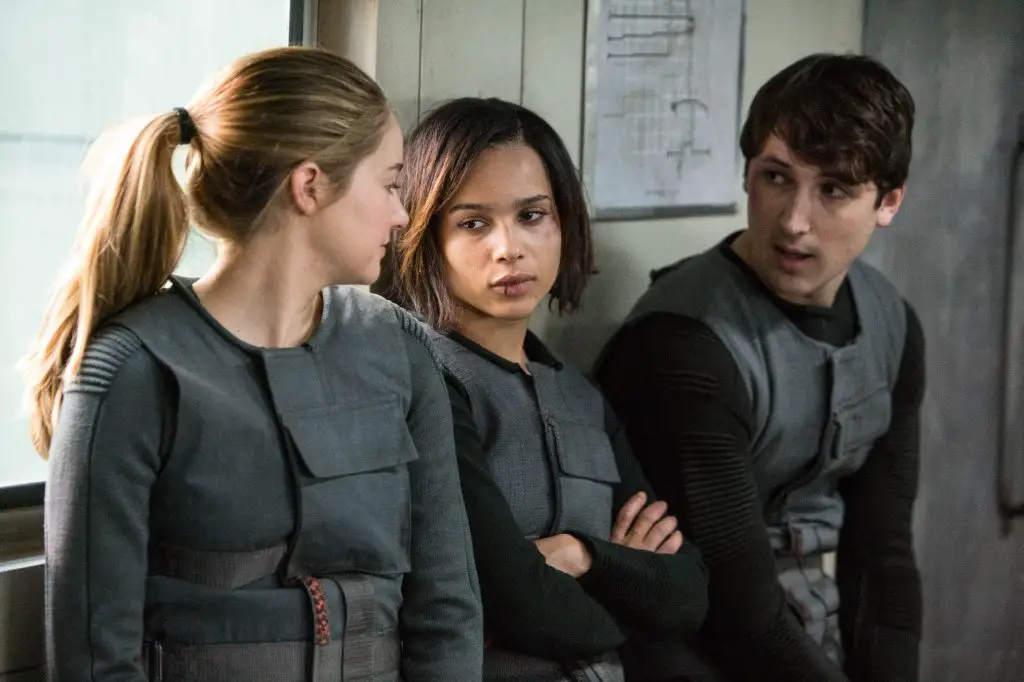 Since the announcement on July 20th, Shailene Woodley and Ansel Elgort have come out with their initial reactions. Woodley was on a plane when the announcement was made and was shocked to hear of the cancellation. She told Deadline at Comic-Con, ""Honestly, I was on a plane when all that happened, and I landed and I'm like, 'Whoa, what's going on?! I need to talk and find out what the details are.'"
Ansel Elgort told the Huffington Post that he doesn't know much about the decision yet either, but he would miss the cast if this decision was finalized. "It's obviously sad because the cast all really liked each other," Elgort said, "but hopefully we can all work together on a different project."
According to the Hollywood Reporter, some of the actors are already expected to GTFO of the franchise as quickly as possible now that it's a sinking ship.
Some websites are not shocked by Lionsgate's plan, as they believe that audiences have grown bored of the dystopian craze, no longer interested in seeing these types of storylines anymore. On the other hand, I feel the diminishing box office numbers have more to do with the assembly line production value of these types of films. "The Mortal Instruments: City of Bones," "The 5th Wave" and "Vampire Academy" were adaptations that received an immense amount of negative reviews. Most of these were not even cleared for a sequel movie. There's still hope for a "5th Wave" sequel, but there has yet to be news about it; the "Vampire Academy" sequel was squelched right away. "The Mortal Instruments: City of Bones" bombed at theaters in 2013, but was revived as a TV series titled "Shadowhunters" on Freeform.
In reality, the movies were box office failures not because people have moved on from YA films, but because the production companies failed to put in the time necessary to make faithful adaptations that fans would be proud of. Instead, films are picked up, rushed into production, sloppily edited and expected to be box office hits because the fans are mostly teenagers who just want to see their characters on the silver screen, right? Wrong. No matter how old the fans are, they want to see movies that do their beloved stories justice.
I'm not going to lie—I am completely biased here. I read all of the Divergent books in high school, I loved them and I looked forward to the movies being just as great. While "Divergent" followed the book fairly well, the second movie, "Insurgent," seemed to not follow the book's storyline at all. I think because "Insurgent" diverged from the book's original storyline so much (all puns intended), fans were disappointed and didn't have high hopes for "Allegiant" to get the plot back on track. "Allegiant" turned out to be much better plot-wise, but there were still large parts changed from the book, many of which were just unnecessary.
Could the downfall of "Divergent" be the death of book-to-movie adaptations as a whole? Could more books go straight to television? It would suck if that were the case, considering many book-to-movie adaptions feature female leads.
In the meantime, I will try to be optimistic for the TV movie and spin off show. Who knows, it could be the next "Outlander," "Vampire Diaries" or "Game of Thrones." More realistically, I could see the Divergent TV show following the footsteps of "Shadowhunters" and relying on the fan base to keep it running. When "The Mortal Instruments" was adapted into "Shadowhunters," it did received few positive reviews, but the fan base remained strong and the show was renewed for a second season. If the "Divergent" spinoff were to be picked up for a series, I could picture it having a successful first season at least, even if it is not necessarily faithful to the books.
"Pretty Little Liars"is one of Freeform's more successful shows, though it's not a faithful adaptation. I believe the TV series could keep fans on board if they did a prequel from Four's perspective. Tris' love interest was very closed off in the first book, and it would be interesting for the TV series to follow Veronica Roth's series "Four" and see the world of Divergent from Four's point of view.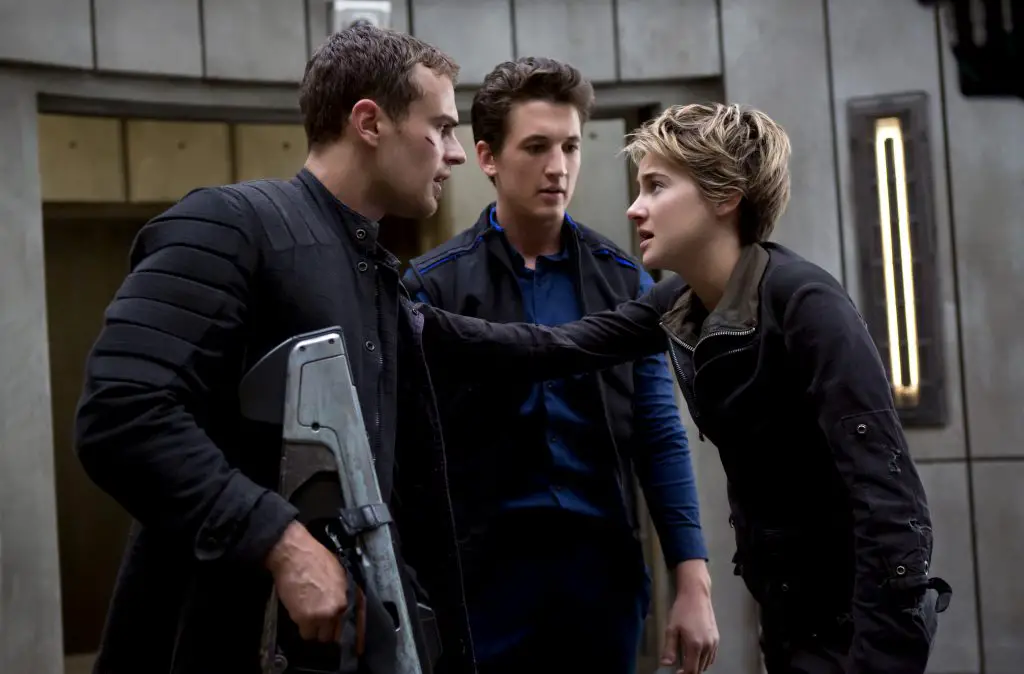 The series could even take a "Star Wars: Rogue One" stance and follow a group of side characters, possibly as they try to stop Jeanine's plan of killing off the Abnegation leaders before it happens. The studio could even take Uriah, a beloved character who was largely neglected in the films, and do a spinoff from his perspective. There are so many options.
Whatever the future holds, I think the failure of "Divergent" should be a cautionary tale for filmmakers considering an adaption. I have seen amazing movie adaptations—I know they exist—movies like "Harry Potter," "The Martian" and "The Hunger Games." Those movies received positive reviews, pleased the fan base and followed closely to the book's storyline. I think as long as future filmmakers actually take the time to make a quality film with an immense amount of source material from the book, then there's a chance that the failure of "Divergent" might serve a greater purpose.