Unfortunately, the critical voices behind the media we see every day don't often reflect the audiences watching them. According to a study by the USC Annenberg School for Communication and Journalism, Caucasian males working for Rotten Tomatoes reviewed roughly 82 percent of the 100 top-grossing films of 2017, leaving just 18 percent to minority voices.
This problem isn't a new development. Since the advent of the modern entertainment industry, minority voices have been given little opportunity to offer criticism on media. Recently though, Miranda Bailey and Rebecca Odes have begun bringing to light that paucity of critical diversity. Move over, Rotten Tomatoes. Cherry Picks is here.
Cherry Picks is a media review site written by women for everyone. Founded by Bailey and Odes in 2000, the site promotes female-written criticism. Their emphasis is on film, but the site does not exclude other exciting forms of progressive media, such as virtual reality, television, music and more.
Miranda Bailey is a female creator through and through. She operates two independent film companies, Cold Iron Pictures and The Film Arcade, that have churned out notable films like "The Diary of A Teenage Girl" and "Swiss Army Man." She is a bit of a Swiss army women herself, having worked as a producer, director, actor and distributor.
Co-founder Rebecca Odes is an innovator. She created gurl.com, giving young girls a communal place on the internet. She also created wifey.tv, a visual collection medium for women and gender non-conforming people. She has her hand in the producing game as well, with her hard work in the Emmy-nominated docuseries "This Is Me," and in her web-based, award-winning series "The Skinny." The two have teamed up to create a haven for thought-provoking women that now have the chance to have their words heard.
The website is designed with easy navigation and interaction that goes beyond just reading a review or two. It's broken up into three main sections: Films, Collections and Articles. In addition to reviews, the site has interesting articles discussing women in film and television.
Similar to Rotten Tomatoes, Cherry Picks has its own scoring system measured in — you guessed it — cherries. Each film has a rating scale ranging from a bowl of cherries (the highest honor) to cherry pits. A bowl of cherries is a movie that you should go see right this second; two cherries means you should see the film if you have the time; a lone cherry means you're better off waiting for the flick to drop on on Netflix; and a cherry pit means don't bother.
The site hosts a wide range of films, ranging from more recent releases, like Yorgos Lanthimos' new film, "The Favourite," to older cinematic gems, such as "Romy and Michele's High School Reunion." One of Cherry Picks' best elements is the amount of feedback each film receives, with some netting as many as 10 different reviewers, which provides a broad perspective for readers.
The reviews don't just stop at a bit of commentary and a rating, though. There's something unique to Cherry Picks' system that I have never witnessed on any other cinema critique site.
Each film reviewed undergoes three different tests when being filtered through the site's "Cherry Check." The first filter is Bechdel Test, which all movies either pass or fail. Second, a movie receives a Reframe Stamp if women occupy at least four out of the eight key areas of production, including roles like director, writer and producer. Finally, films directed by women score an "F-rating."
Films have the potential to earn a "Triple F-rating" (gold status) if women are also predominantly featured on screen. For example, "The Favourite" earned all three stamps of approval. What these ratings do is visually recognize the number of films that fail to earn these honors. Cherry Picks, then, not only lauds female-centric films, but it also acts as a call to action for male-centric films that could improve their female representation.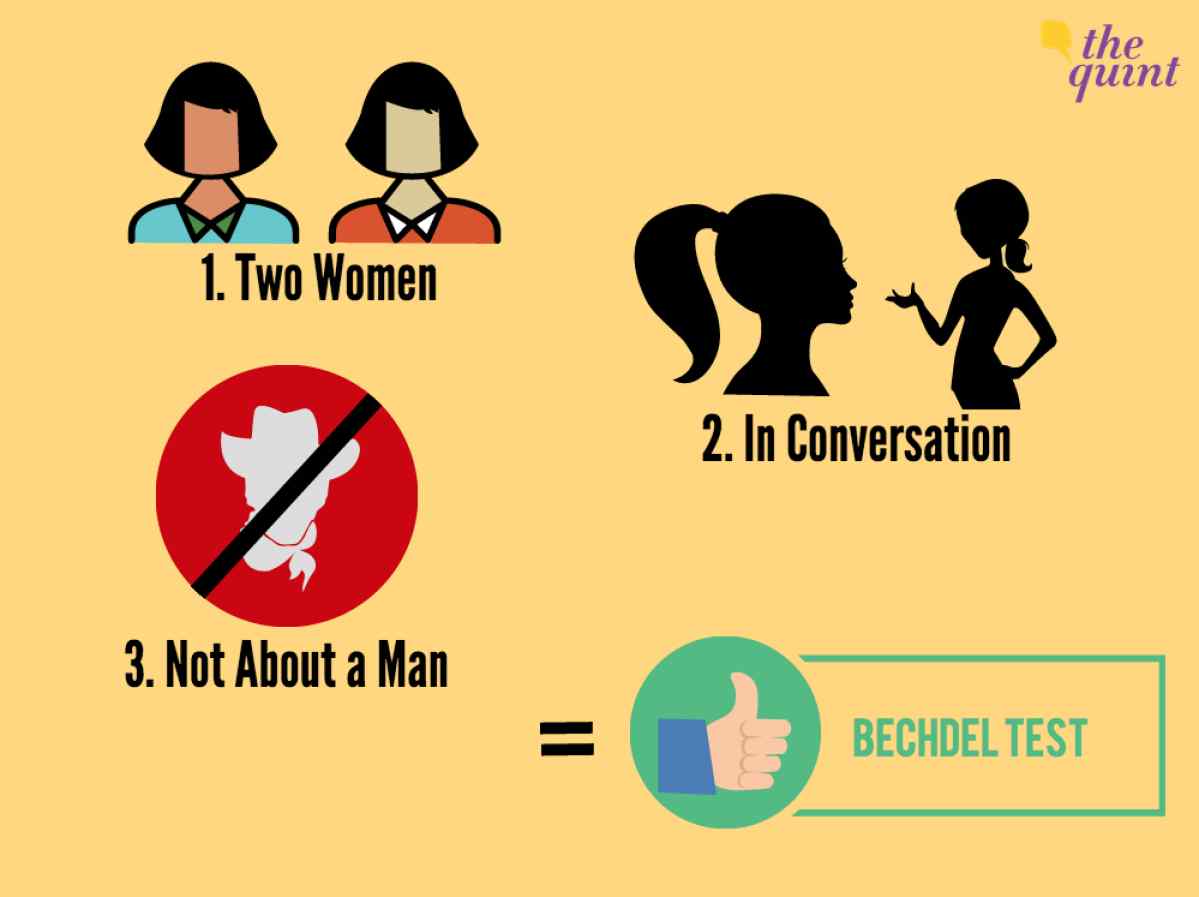 It is necessary to raise awareness by example, as Odes and Bailey do with Cherry Picks, because it has the potential to start a chain reaction. For example, when Frances McDormand, Oscar winner for best actress this year for her role in "Three Billboards Outside of Ebbing, Missouri" (reviewed on Cherry Picks here), spoke at the Oscars, she asked for all the women to stand up and then pointed out how few there were in comparison to the men in the room.
She recognized the stories these women need to tell and their need for financial support. She left the audience with two words: inclusion rider, a phrase that holds tremendous weight for women in media. Female filmmakers don't want to cut men out of the industry – they want to collaborate with them. Their absence from sets, writers' rooms and executive meetings only results in inferior final products, ones that lack the depth that comes from incorporating multiple perspectives. Women like McDormand, Odes and Bailey want women to have a larger voice in media not only because it's fair, but because it will lead to better film.
So, next time you want to read some critical feedback on a movie, try turning to Cherry Picks. You might find it refreshing to hear a new voice, a voice like yours.