Season 14 of "The Bachelorette" began airing on May 28 with Becca Kufrin from last spring's dramatic season of "The Bachelor" as its star. In case you haven't heard, Becca was proposed to by racecar driver Arie Luyendyk only to be shamelessly broken up with on camera a few months later.
Fortunately for Becca, she now has 28 producer-picked men to choose from. As usual, the contestants have used some interesting one-liners to get the bachelorette's attention. These are the most memorable pick-up lines from recent episodes, ranked from best to flat-out ridiculous.
"My feelings for you are as strong as an ox," – Blake, 28
Out of context, this line might be a bit cheesy. Instead of climbing out of a limo to meet Becca at the mansion on night one, Blake arrives to the scene atop an ox, like a beautiful gaucho. He was one of the few contestants to have already met Becca during the "After the Final Rose" special.
He likely wanted Becca's second impression of him to be better than her first, when he met her with a horse and told her he'd like to be the man to get her back on it. Livestock puns might be niche, but Becca was charmed enough to give Blake the first one-on-one date.
"Now I'm way more out of breath than any game," – Clay, 30
Clay is an NFL football player, although the show never gives more details. According to Sports Illustrated, Clay is a free agent tight end that most recently played for the New Orleans Saints.
After showing Becca some football moves, he scores a kiss that leaves him breathless and tells her this pick-up line. While the bachelorette was charmed enough to give him a rose at the end of the night, you'd think professional football would be just a little more tiring than a first kiss.
"I hope you're as good of a catch as they say you are," – Garrett, 29
That's right, another man with another pun! This time, it involves fishing.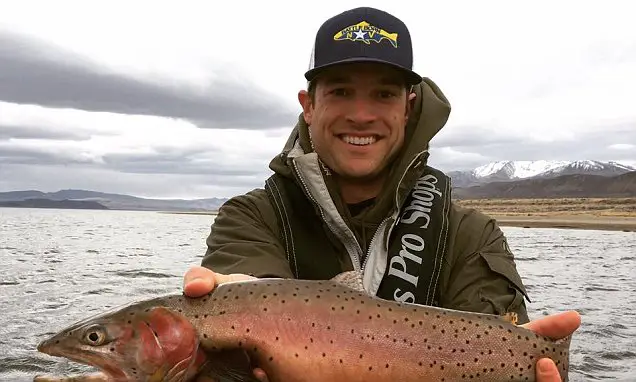 Garrett, who arrived at the mansion in a minivan to demonstrate his desire to be a family man, taught Becca how to use a fishing pole in front of the mansion's romantic, glowing pool. The activity reminded the bachelorette of home, and it earned Garrett the first impression rose and this season's very first kiss.
While he appears quite charming on television, there is backlash circulating online from his distasteful social media behavior. He has formally apologized for liking controversial posts on Instagram, but the scandal may have prevented him from becoming a fan favorite this season.
"The only thing nicer than your smile is your lips," – Jean Blanc, 31
Jean Blanc has "colognoisseur" as his job title — basically, a guy who loves cologne in an almost creepy way — and plans to blow Becca's nose away. Yes, he really said that.
Fortunately for Jean Blanc, his lines are a bit smoother when he's talking to the bachelorette. While the two get cozy during their time alone at a group date, Jean tells Becca she is the missing component in his life and compliments her beauty.
Mentioning her lips lands him a kiss and the group date rose! Not to mention Becca thinks he smells really good.
"I want to treat the woman I'm going to marry like I treat my mom and my sister," – Chris R, 30
This shouldn't necessarily fall on the lower end of this list because Becca loved it. For the most part, the line is sweet. On the other hand, why do you have to be related to someone to treat them with love and respect? Maybe Chris only comes off as suspicious because he's so smooth.
On night one, he already had drama to spill for the bachelorette on Chase, a fellow contestant, regarding a text message from an ex-girlfriend. While I love a guy who wants to make sure Becca's not being blindsided, how did Chris get dirt on someone before he even got to the mansion?
"I'm not here to ruffle feathers and hopefully we can build an eggcelent relationship," – David, 25
Would it really be episode one of "The Bachelorette" if no one showed up in a ridiculous costume? David proved he's no chicken by, well, dressing up as a chicken. He had plenty of puns to offer including repeatedly shouting, "Be-kah!" as a play on the bachelorette's name.
Underneath the costume, David is an attractive, cheeky guy with a contagious smile. He's doing well on the show so far, but the show's teasers for upcoming episodes suggest his disdain for another contestant, Jordan, could come back to pluck him.
"Kissing Becca is like flying to the moon on the wings of a pegasus while dancing with unicorns on a pot of gold," – Lincoln, 26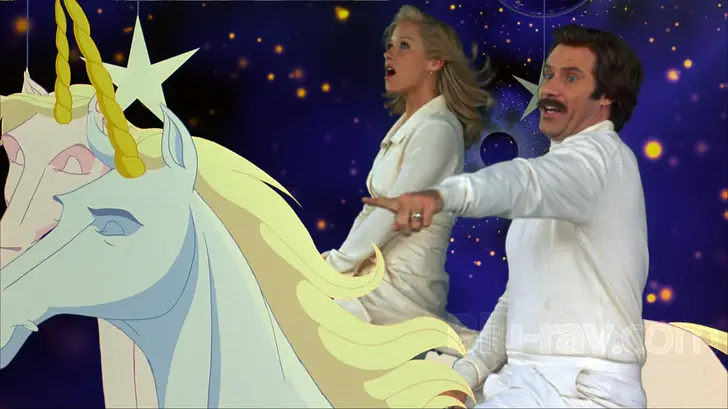 Episode one had Lincoln looking like a strong contender — and I mean strong. If his workout montage didn't make you drool, then it was probably his charming Nigerian accent.
Episode two, however, presented Lincoln as a bit cocky and dramatic. On the season's first group date, he won an obstacle course challenge that resulted in a kiss and fake proposal with Becca.
Later in the evening, Becca gave him a framed photograph of the two of them at the altar, and Lincoln offers this over-the-top line about unicorns and gold to the cameras. After flashing his photograph to the rest of the group, unnecessary drama quickly arises between Lincoln and another contestant, Connor.
"When I heard you were the Bachelorette, I literally died," – Trent, 28
This line figuratively kills me, in a not-funny way. Trent decided to pull up to the mansion in a hearse. Becca thought it was morbid, too. It's no wonder why Trent didn't last on the show for more than a night. A word of advice: If the only people to use certain phrases are over a decade younger than you, probably don't use it as a pick-up line.
This season is already proving to be just as ridiculous as expected. Other contestants keeping Becca's season interesting are Jordan and Colton.
Jordan is a male model who cares deeply about his appearance (and maybe not much else) and makes up words like "ingenuinity." Colton is an attractive and charitable former football player, but had a fling with Tia, who was a contestant alongside Becca on "The Bachelor."
Here's hoping the bachelorette can survive the drama and gets the happy, punny ending she deserves.