The long-awaited fifth season of "Arrested Development," a cult favorite sitcom about the self-serving Bluth family, and a show famously jam-packed with inside jokes and hidden references, premiered on Netflix on Tuesday. Although fans had been waiting for this season, it emerged out of a weird place.
The build-up to this season — Season 4 recent re-release — left a lot to be desired in a show that was already struggling after cancellation and a mediocre return, as well as the controversy around actor Jeffrey Tambor. Season 5 could have gone one of two ways: reviving the show, or confirming that it's time for this troubled show to die. Luckily, it seems to have done the former.
Netflix's reboot of the canceled comedy, the 2013 Season 4, was notoriously rocky. It employed an experimental structure, not only making longer episodes and putting out the whole season all at once but also having each episode focus on an individual character rather than the family. This meant that plotlines didn't come together and jokes didn't reach their punchlines until the season finale — if you made it that far before bailing.
The plot suffered further when it took a smugly self-referential turn, introducing a meta storyline in which protagonist Michael Bluth is approached by real life "Arrested Development" narrator Ron Howard to make a show about his family. By far the biggest problem was that due to scheduling conflicts, some of the actors had to do their parts alone, in front of a painfully obvious green screen.
This brings the "remix" —  the inexplicable decision to re-edit and re-release Season 4 a full five years later, just ahead of the Season 5 release. The new version of this season, subtitled "Fateful Consequences," changes the episodes to fit the standard sitcom mold.
There are also new lines, which are ungracefully and unsubtly spliced into existing dialogue by using shots where you can't see the face of the person speaking. One good thing is that it adds an epilogue that hints at events in Season 5, but this doesn't seem worth re-doing an entire season for.
In fact, it's hard to see the point of this re-release at all. It seems like nothing more than a promotional stunt for Season 5, or, more cynically, a cash grab: a way to profit from making low-effort "new" episodes.
Season 5 premieres under the cloud of allegations against Jeffrey Tambor, who plays Bluth family patriarch George. Tambor was fired from the Amazon show "Transparent" after allegations of sexual harassment, which he denies. Additionally tarnishing his reputation is a New York Times interview in which Tambor's "Arrested Development" co-star, Jessica Walters, broke down in tears while talking about Tambor yelling at her on set.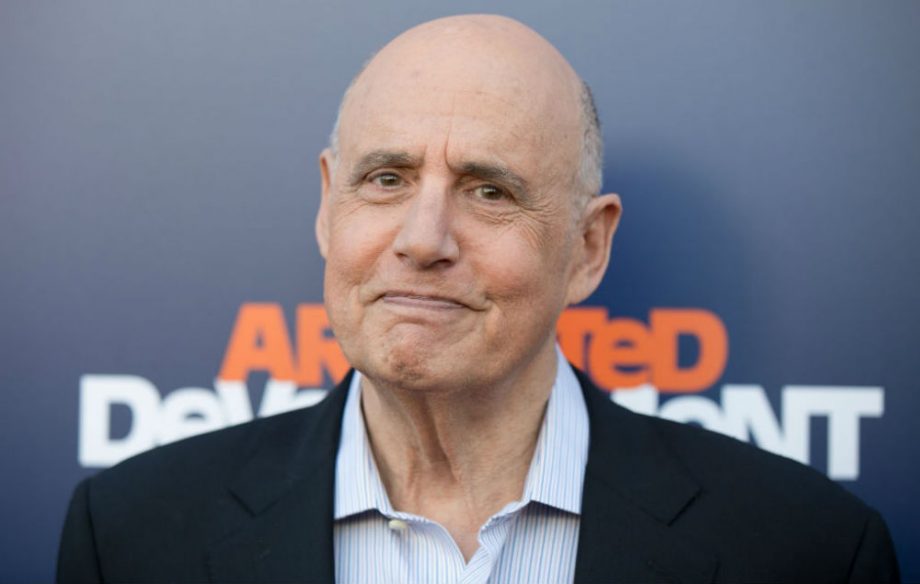 All in all, Season 5 overcomes the many hurdles which stood in the way of it becoming another Season 4 disaster. Although questions remain to be asked and answered around Tambor, the show seems to have returned to its previously funny standing. The running jokes are all there: Buster's increasingly ridiculous prosthetic hands, Tobias' cut-offs which he wears as a "never-nude" (which is exactly what it sounds like) and the importance of leaving a note.
Like all previous seasons, jokes and references are so tightly packed that it'll most likely take a few watches to catch them all. There's also an awareness that viewers are partly in this for the nostalgia, and on that aspect, it doesn't disappoint.
Initially, though, the show also seems a little lost. The group dynamic is affected by the weird choices of Season 4, with multiple storylines still spreading off in different directions, a jumpy timeline and characters having new lives and identities.
But, of course, that can't last; as the sitcom's title suggests, the characters are all ultimately stuck in a state of arrested development, and it's when the family is brought back together that the season hits its stride.
There are new jokes and laugh out loud lines, like Lindsay getting into politics because she wants to be "part of the problem," George confessing to son Gob that "I hate everything about my life, including you" and Lucille's motto of "forget, but never forgive." It's reminiscent of the older "Arrested Development" punchlines that cemented the show as a classic, like Lucille's "you're my third least favorite child" — and it's evidence that maybe this horse isn't dead just yet.
The new episodes also have fun with political satire, an area in which Season 4 struggled. Seasons 1 to 3 of the sitcom were very much grounded in the context of the George W. Bush era.  The political satire even extended to the character of Lucille's least-loved child "Gob," whose nickname, made from his initials, is an obvious Jeb reference.
Season 4, coming out in a different era, had a harder time. Strangely, though, it did manage to predict a part of America's future, with a plot line revolving around a Republican congressman who wants to build a wall between the U.S. and Mexico.
This was a perfect, if accidental, set up for Season 5. The show gets to point out that they came up with the wall first: upon hearing Trump say that he wants to get Mexico to pay, Lucile says "that is a clever twist."
The presence of a new, wacky First Family to address gives "Arrested Development" another opportunity to go back to its roots. Characters' actions even directly reference Trump's most infamous campaign moments, really driving home how unpleasant the Bluth family is.
And they really are fantastically unpleasant this season. The characters' many issues lead them to get family members arrested, ruin each others' careers and abandon values for personal gain. Viewers also get new details, like more backstory about Michael's wife. And the Season 4 mystery of what happened to Lucille's frenemy, Lucille 2, is continued; a theme tying the episodes together.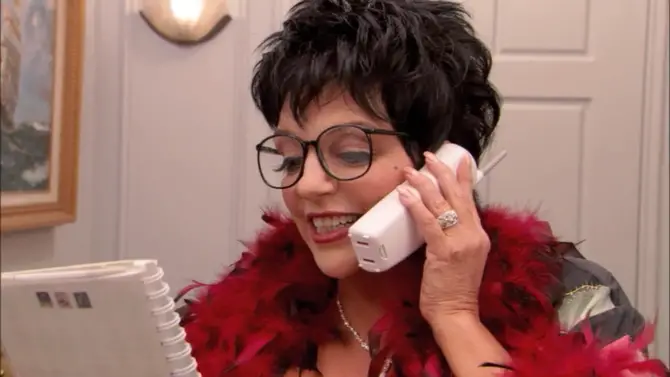 Really, though, what saves this season is remembering that the best thing about the sitcom is how dysfunctional the Bluths are, and how spending time with each other only fuels their selfishness. Season 4 strayed from that, with an ambitious plan that didn't work out, and its remix didn't really make any meaningful changes.
Season 5, though, showed there's still life in the series. Unfortunately, after on and off screen problems, this may well still be "Arrested Development's" farewell. If so, it's leaving on a high note.