On Feb. 7, Netflix debuted a new original series that rapidly leapt from the viewers' screens and into their hearts. "Queer Eye" follows five gay men (dubbed the Fab Five) as they march into people's lives and give them a complete makeover in just a week — transforming their houses, wardrobes and attitudes.
It only took me one episode to realize that "Queer Eye" is one of the most important shows I've ever seen. Every 45-minute episode is dedicated to acceptance, building confidence and overall positive vibes.
When the second season dropped on June 15, I cleared my entire day so I could binge-watch and feel better about life, which is one of the best decisions I've ever made. The "Queer Eye" crew did not disappoint. The second season was rife with important messages that everyone needs to be reminded of every now and then.
 1. Love should be unconditional.
The first episode of the season (titled "God Bless Gay") introduces the world to Mama Tammye — a Christian woman from Gay, Georgia, who spends most of her time giving kindness to others — and the world has been a better place ever since.
Bobby Berk, a member of the Fab Five whose specialty is interior design, has bad memories associated with Christianity after he came out. When he expresses his doubts, Tammye, who has a gay son experiencing many of the same feelings, drops one of the most impactful nuggets of wisdom in television history: "You can't antagonize and evangelize at the same time."
No matter what you believe in, people are people. People deserve to be loved. Full stop.
2. Self-care is vital, even for men.
As Bobby says later in that first episode, "You deserve you time."
Really, this message is emphasized throughout the entire series. Since the Fab Five are typically helping those whose lives have fallen by the wayside, they repeat this sentiment nearly every episode of season two in various ways.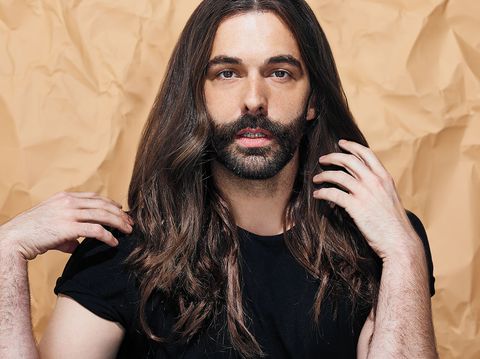 Jonathan Van Ness, the grooming guru in the Fab Five, insists, "When you work on the outside, sometimes it makes you feel better on the inside." But self-care isn't just about how you look. Taking the time to tend to yourself is essential in all aspects of life — and the Fab Five wants everyone to know not only do they needself-care, but they deserve it, too.
Everybody needs a safe place where they can give to themselves.
3. Make the effort to meet people unlike yourself.
In the fifth episode of the season, "Sky's the Limit," the Fab Five help Skyler, a transgender man, prepare for a party — but it's not just any old shindig. It's a party to thank his friends and those in the community who have supported him and helped raise money for his top surgery.
The episode opens with a video from Skyler's surgery. After the Fab Five watches the video, Karamo Brown, the culture expert, describes the video as eye-opening. He says, "So many gay men, lesbian, bisexual people, we don't know truly what the trans experience is. We support our sisters and brothers, but we don't know everything they go through."
"Our five stories are so completely different," Antoni Porowski, the food specialist, replies, gesturing to his colleagues.
As the episode progresses, the members of the Fab Five take the time to open a dialog with Skyler about his experiences as a trans man. They try to understand his circumstances, and by the end of the episode they've learned so much. Tan, who has become a gay icon over the past few months, had never met a trans person before Skyler, and he was finally able to ask questions he'd been wondering about for years.
If you don't make an effort to get to know people who are different than you, you'll never expand your view of the world.
4. Life can feel stagnant sometimes, but it doesn't have to stay that way.
Call it a rut, call it a slump, call it a low period — whatever. It's easy to feel stuck in life. Unmotivated. Everyone has been there, including 41-year-old William, the star of the second season's second episode, "A Decent Proposal."
His default outfit is a t-shirt tucked into cargo shorts, his grooming routine is non-existent, and he cooks the same thing night after night. His girlfriend is eager to get married, but he hasn't asked her because he has grown complacent. Enter the Fab Five, who spend the week assisting William in staging the perfect proposal, ensuring that he has the tools he needs to feel confident.
As the "Queer Eye" men help William work through his reservations, they prove to the world that nobody has to stay stuck. Sometimes, making minor changes to your daily life can have a massive impact. Taking a little time to care for yourself and altering even the smallest parts of your routine can boost your confidence and make you want to try harder in all the different areas of your life.
At the end of the episode, William tells his girlfriend, "I never realized that something as simple as a haircut could change me, make me feel completely different."
5. Growth does not necessarily mean sacrificing who you are.
This, in my opinion, is one of the overarching themes of the show. "Queer Eye" continuously shows people that reaching an elevated version of yourself does not mean adopting an entirely new personality or sense of style.
When Tan is assembling an entirely new wardrobe for someone, he finds styles that, while maybe a bit more refined, still fit the individual. Bobby decorates rooms in a way that makes sense for an individual's everyday life and captures what is important to them. There are ways to change your lifestyle without changing yourself, which is actually the point. An elevated version of you still has to be you.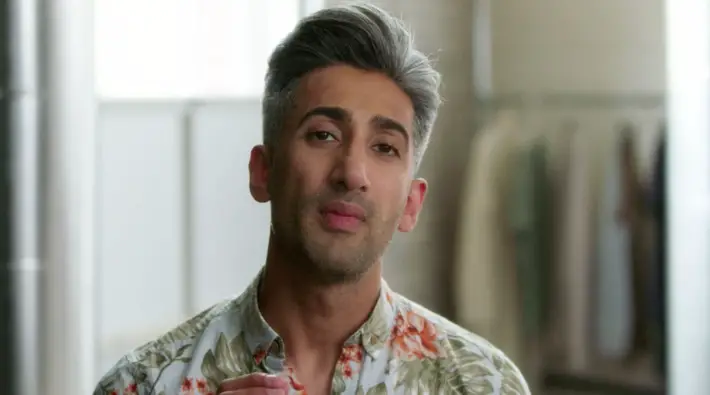 Though both seasons of "Queer Eye" are only eight episodes each, I have no doubt that we'll see plenty more of the Fab Five's influence in the future. This is the first show I've ever watched that promotes nothing but positivity, and I am here for it. I hope "Queer Eye" has a long reign because the world can always benefit from more kindness and enthusiastic acceptance.