Last February, Netflix released the first season of a new original, "Queer Eye". While the show reboots a former Bravo series, "Queer Eye for the Straight Guy," Netflix provided an all new cast with bigger messages to send. The premise sees for five gay men, known as the Fab Five, help someone in need through their individual specialties in grooming, fashion, interior design, culture and food.
After receiving enormous attention earlier this year, it's no surprise that the show rushed to release its second season only months later, on June 15. The trailer for Season 2 alone had me crying like Jonathan Van Ness in literally every episode.
Netflix has recently been promoting the show, along with several other Netflix Originals, in a huge Emmy For Your Consideration public exhibition space. This year's Emmy nominations will be announced on July 13, and here's five reasons "Queer Eye" had better be on that list.
1. Karamo, Bobby, Antoni, Tan and Jonathan
The Fab Five are five reasons in one for "Queer Eye" to win an Emmy award. I mean, just look at them!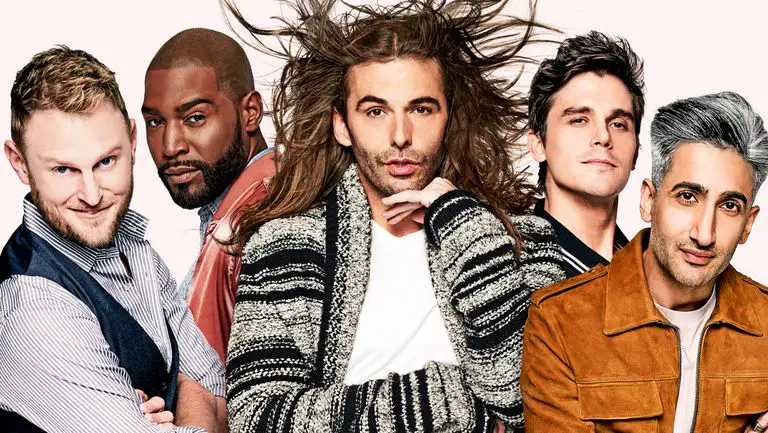 Karamo Brown is more than the black queer man on the show. A father of two boys, he teaches people how to feel good in their mind and bodies and challenges the stereotype that all gay men must appear flamboyant.
Bobby Berk is the more reserved member of the group. He demonstrates how it's possible to live a religious life and feel loved by God as a gay man, even after growing up with intense feelings of guilt from his church. He's been with his husband for 14 years!
Antoni Porowski, along with being the sexiest man alive, is a first generation Polish Canadian and makes a point to discuss the fluidity of sexuality. Somehow, he's always the first to find out what's really going on with each of the show's subjects.
Tan France, having grown up in South Yorkshire, has a charming English accent and lightly touches on what it's like to be an openly gay Muslim, including breaking away from tradition to fulfill his life in his own way. As a stylist, he teaches men how easy it is to buy pants that fit — just try on another size.
Jonathan Van Ness is wildly outgoing but equally sensitive, here to cry with you, laugh with you and serve you some self-love realness. Unlike other makeup shows that criticize or poke fun at people prior to their transformation, JVN emphasizes the importance of loving all versions of yourself.
2. A New Approach to Toxic Masculinity
Toxic masculinity has been a popular phrase in recent years, largely in feminists' response to male violence and misogyny. This phrase can be problematic, though, if misinterpreted or used solely to point out flaws in men.
Masculinity should not be a negative thing. The attributes often associated with masculinity considered "toxic" would be things such as repressed feelings of insecurity or a macho avoidance of sensitivity. Men have body confidence issues as much as anyone, but often shy away from talking about it honestly and emotionally.
The purpose of each episode of "Queer Eye" goes beyond a mere makeover. The Fab Five help people, mostly straight men, get comfortable with being the best version of themselves.
Rather than telling their subject what's wrong about them, they try to get to the core of their insecurities. To help an insecure person feel confident again, you must first uncover what fears and pressures have led to them becoming so closed off.
In the second episode of Season 1, "Saving Sasquatch," a man named Neal used humor and a lack of physical contact to avoid vulnerability. Through his experiences with the guys, he learned that holding back his negative feelings closed him off to positive feelings and growth, too.
3. Promoting Realistic Self-Care
I am so tired of people on the internet summing up self-care as bubble baths and face masks. The average adult has neither the time nor the budget to groom themselves to perfection on a daily basis.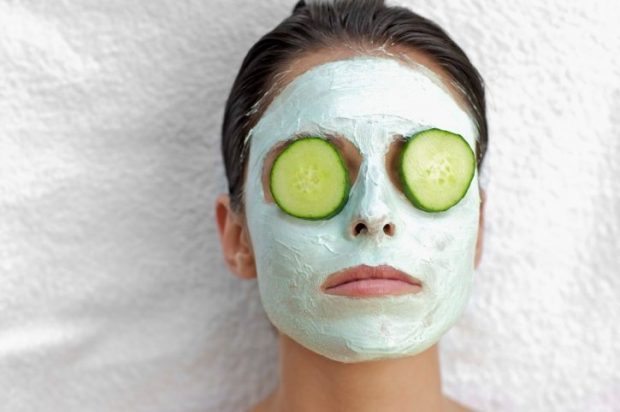 For someone with kids and a full-time job, having a plethora of products to use each morning would feel more like a chore than self-care. Jonathan Van Ness, whose specializes in hair and skin, doesn't expect a busy man to spend more than five minutes on himself in the morning.
In Episode 5, "Camp Rules," Bobby is a father of six children, works two jobs, hardly sleeps and lives in a cluttered, dysfunctional home. For him, self-care could not possibly be about throwing himself a spa night once a week. Jonathan teaches him how to get ready in the morning in just five minutes.
The rest of the Fab Five prove that self-care occurs in many other areas in your life beyond grooming. Looking people in the eyes, keeping your home tidy for guests, filling your body with tasty, nutritious food, wearing clothes you like that fit you — these all contribute to self-care.
Although the show provides each subject with home renovations, groceries and a new wardrobe, it also makes a point to demonstrate that caring for yourself doesn't require having extra money in the bank.
4. Breaking Down Barriers
One of the most powerful messages of the first season came in Episode 3, "Dega Don't" when the show addressed racial profiling and the abuse of power. On their way to meet police officer and Trump supporter Cory, the Fab Five gets pulled over with Karamo Brown at the wheel.
The cop pulling them over is a friend of Cory's who coordinated with the producers to give the Fab Five a scare. The guys reacted with real confusion and fear, however — none of them were filled in on the stunt before filming.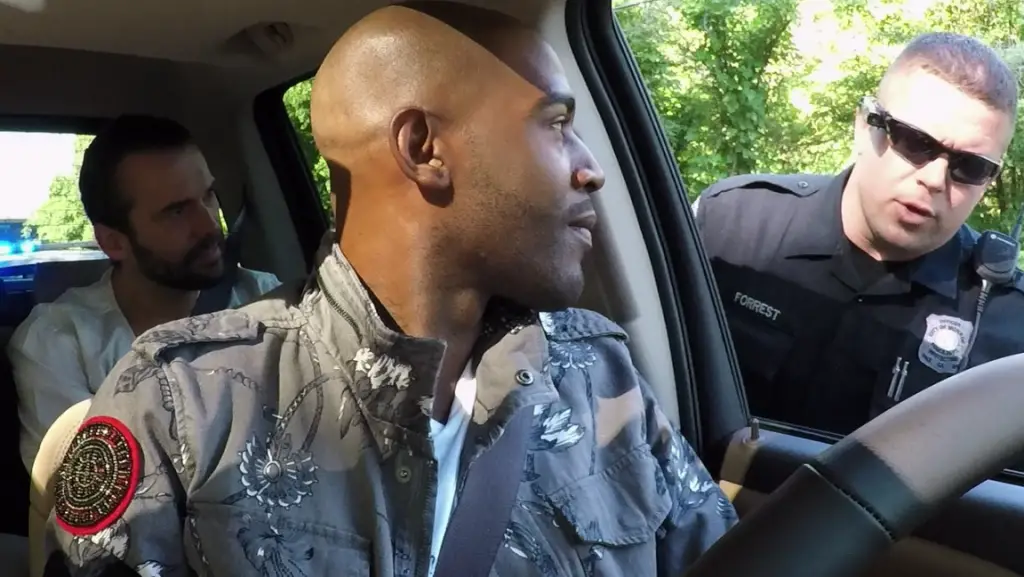 The unwarranted pulling over of Karamo Brown, a black queer man, offered an opportunity for dialogue with Cory later in the episode about the tension between officers and the black community, along with other people of color.
While this moment alone will not likely change the discriminatory dynamic that exists between these two parties, it's uplifting to see two men have an honest conversation about it. Their experiences offer them different perspectives, but they ultimately understand each other and agree there are changes to be made within America's police force.
The Fab Five tackle other major issues throughout the season as well, such as being queer while growing up in a religious family, immigration and the numerous assumptions that are associated with being gay.
5. Offering Hope For the Future
"Queer Eye" does not attempt to define what it means to be queer, straight, confident or anything else. The biggest takeaway, for me, was that conversations can be had with anybody at all and be respectful and understanding. People may come from different places or identify differently, but talking to someone face to face about their differences helps you realize just how alike most people are.
The premise of this show may have originally been about promoting acceptance of the LGBTQ+ community, and I hope that it does, but it frankly encourages far more. The end of each episode clearly shows the friendship that the subject has formed with each of the men, but their newfound self-acceptance is just as apparent and valuable.