Since his election in 2013, Pope Francis has been hailed by the general public as a progressive leader with a vision that could properly bring the Roman Catholic Church into the 21st century. Just a few months ago, it was clear that he still wasn't disappointing.
Although some might feel as though he's been too liberal as a religious leader, he had an 84 percent favorability rating among American Catholics in March of this year, indicating that his relatively left-leaning attitudes were serving him well in the eyes of the public. But it's figures like that one that make his now plummeting popularity all the more surreal.
The past month has seen what are perhaps the most disturbing revelations of child sexual abuse within the Catholic church since the bombshell Boston Globe report of 2002, and Pope Francis' alleged mishandling of accusations against clergy members has led many to question why he is still in his position. While allegations of abuse are nothing new to the church, recent scandals around the world have solidified the painful reality that these cases are widespread, heartbreaking and oftentimes covered up by those who hold the power to stop them.
National headlines were dominated in mid-August by the release of a report issued by a grand jury in Pennsylvania, which was assembled as part of a government inquiry into abuse within the church. It was discovered that over 1,000 victims were abused by more than 300 priests over a period of 70 years within six of the eight Catholic dioceses within the state, and that church leaders had made an effort to cover up the allegations.
Former President of Ireland Mary McAleese claimed around the same time that a top Vatican official attempted to persuade her to seal certain documents in order to protect them from civil authorities investigating the abuse. Just over a week ago, a similar report was leaked from Germany, where it was revealed that over 3,600 people were abused by clergy within a timeframe similar to Pennsylvania and that there was evidence to suggest that potentially incriminating files on the issue were either manipulated or destroyed.
To say the least, the church has been thrown into a sort of crisis mode that it hasn't seen for years, and all eyes have turned to Pope Francis. Although he has publicly denounced the abuse, he has yet to accomplish the one thing that the public has called upon him to do: acknowledge the Vatican's involvement in the coverup.
The ongoing problem of abuse within the Catholic church has been a stain on its influence for 16 years, beginning long before Pope Francis entered his position, and he has been vocal about his personal feelings it. He lamented with "shame and repentence" that the church had failed to act in so many cases in abuse, and on a trip to Ireland he called the failure of leaders to act "a source of pain and shame for the Catholic community." He even called for an unprecedented global meeting of bishops to discuss how to recognize and prevent sexual abuse.
But the reality is that the church is all talk when it comes to preventing sexual abuse in its parishes. It's great that Pope Francis is as outspoken as he is about the issue, but calling abuse bad and actually taking the steps to prevent it are two different things. He's apologized again and again to the victims of predator priests, claiming that God is on their side and that more should have been done to protect them. But what's he really contributing to the solution?
No amount of goodwill or apologizing on the church's behalf can quiet the damning evidence that the Vatican itself has been involved in the extensive coverup of abuse within the church. A month after the July resignation of Cardinal Theodore McCarrick, who faced decades-old allegations of sexually abusing minors, a letter was released from the former Vatican ambassador to the United States claiming that Pope Francis was aware of the abuse in 2013. However, according to the letter, Pope Francis allowed McCarrick to continue his work despite the fact that he had previously been sanctioned by Pope Benedict XVI.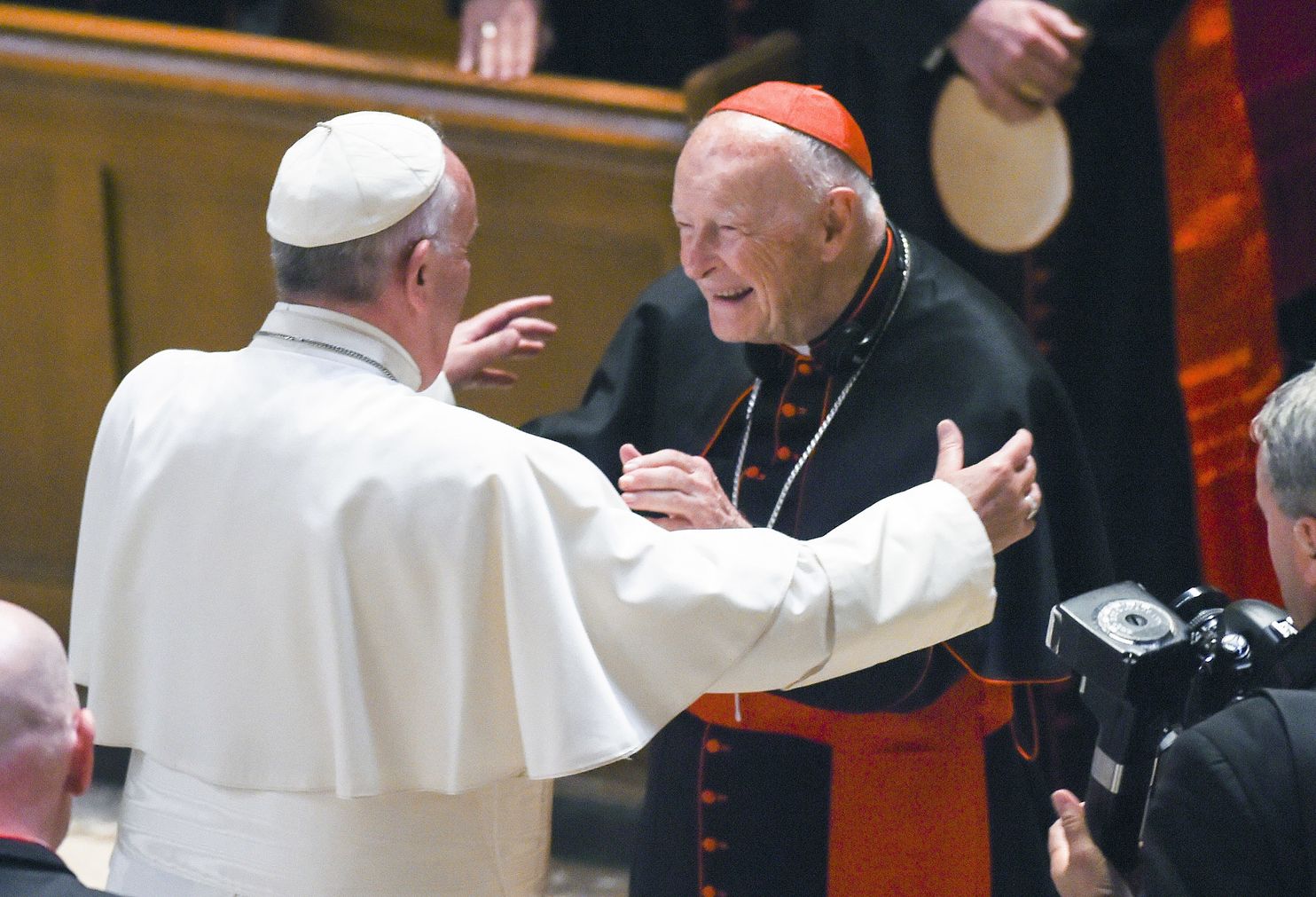 Beyond just the coverups, though, the church just hasn't cared enough in the past to really do anything about priests who pose a threat to parishioners. After the release of the 2002 Boston Globe exposé that started the first wave in the scandal, much of the fallout fell onto Cardinal Bernard Law, the former archbishop of Boston and one of the nation's most influential religious figures at the time.
Legal documents released revealed that Law was aware of accusations against various priests in the Boston area but only transferred them to different parishes and didn't inform authorities or local parishioners why. Law eventually resigned from his position and never faced criminal charges for his conduct; he was later appointed in 2004 by Pope John Paul II as high priest of the Basilica of St. Mary Major, one of the most prestigious churches in Rome. This aspect of the scandal was later portrayed in the 2015 film "Spotlight."
What's clear in this situation is that Catholics around the world have had enough of the same reactions and attitudes coming from the Vatican again and again. It's easy to look at a leader like Pope Francis, who has been revered by believers and non-believers alike, and want to think only of all of the good that he's done. It's even tempting to think that all of that should overshadow any negligence he might be guilty of.
But then there are the countless victims, the children who had their innocence ripped away by predators posing as the holiest of individuals. It's heart-wrenching to imagine how many could have been spared if just one person said something or if the problem had been taken seriously to begin with.
So, ultimately, it doesn't matter how much good Pope Francis has done in other capacities. If he's not willing or capable of making an effort to overhaul the church's institution for the better, then maybe he doesn't deserve to be in the position he's in.