It's 9 a.m. and you're making toast. As you smear margarine on each crisp slice, you recognize your insufferable sweet tooth. Should you coat the bread in sugar? No, it needs something more natural. Suddenly, you remember! You head to the pantry, grab a pneumatic plastic bear comfortably crouched on the shelf as well as a can of cinnamon. You tip her upside down and lather the toast with herbs and honey.
However often we equate honey with that perfect supplement for toast, tea or oatmeal, its applications extend far beyond the usual palate. Not only does honey bear several health benefits, it's also delicious. To use this dual power to the greatest effect is to make something really special, and that's exactly what herbalist Dawn Combs does for a living.
An apothecary, business proprietor and author based in central Ohio, Combs and her family manage a number of herb-based ventures. For one, they own Mockingbird Meadows, a farm on which they grow many of the plants used to make fizzy carbonated drinks sold at Soda Pharm, a shop they also run in the small town of Marysville.
I actually grew up in Marysville, frequenting the newfound Pharm, created in 2018, with high school friends on weekends. Before I moved to New York for college last year, my posse and I would often stop by, order a glass of bubbly herb syrup and chat with the staff. As a passionate fan of their menu, I often wondered how I could make the same delicious drinks at home.
Well, I didn't have to wait too long, because just about a year after opening the shop Combs published a new book, "Sweet Remedies." In it, she spills the beans on what it takes to make food that is pure, healthy, as well as tasty. Each delectable item is founded upon a simple rule: herbs and honey first.
Until corona finally subsides, it's super important that we welcome new foods and experiment a little to keep our taste buds on their toes. Combs' book will let you do both of those things in spades. Sifting through the myriad recipes, I picked the ones that looked the most feasible and decided to try them for myself. Without further ado, here are some easy recipes from "Sweet Remedies."
1. Classic Switchel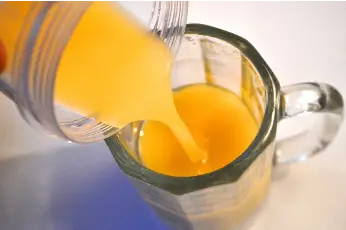 Ingredients:
1-part apple cider vinegar
1-part water
1-part raw honey
1-ounce ground ginger
While "Sweet Remedies" includes a more niche switchel founded on citrus, this one is far more efficient as it doesn't require a month-long fermentation process. Actually, it really couldn't be any simpler: 1-part apple cider vinegar, water, raw honey and an ounce of grated ginger. All of the above, aside from the raw honey, I was able to pick up from Target (had to make an extra trip to Whole Foods for the penultimate food). Once you've collected all of these ingredients, just stir them together; once the honey and ginger are completely mixed in with the liquids, take a sip and wait for the tang.
If you've never had a switchel before, fair warning: They can be STRONG. The vinegar burns your mouth and esophagus as the natural sweetener and herb tantalize your taste buds. It's a combination that has served workers and herbalists alike since its first concoction in the 15th-century Caribbean, providing much-needed hydration for field workers. Today, it's a popular summer drink and one you definitely shouldn't go without trying at least once this July.
Tip: If you're looking for something a bit less tangy, try adding some regular, good old-fashioned apple cider to the final mixture. I happened to have some of the sparkling variety, which complemented the drink handsomely while subduing the sting of herb and acid. 
2. Matcha Latte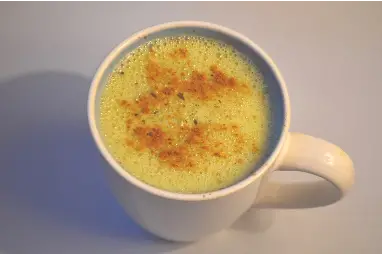 Ingredients for herb blend:
2-parts matcha powder
1-part cinnamon powder
1/2-part vanilla bean powder
1/4-part nutmeg powder
To use, mix the herb blend with raw honey at the volume ratio of 1:6. Then, add 2-3 tsp of the mixture to 1 cup of warm, frothy almond milk.
Boy, is this one for the books. Creamy, herby and sweet from that first foamy sip. Honestly, you really can't go wrong with this one, especially given how easy it is to make.
Its central herb is of course matcha, the powder that comes from crushed green tea leaves. Despite its radioactive color, matcha and green tea more generally support health in a variety of ways, from protecting the liver to aiding in weight loss. So, not only are you getting a delicious latte, you're also giving the body a boost of well-being.
There's something about the soft texture and herby taste of matcha and the spiciness of cinnamon that is absolutely incredible. The two couldn't be more complementary. And don't get me started with the vanilla bean; although the concoction I made used a vanilla powder that was less than fine, those large, floaty particles in the latte actually provided a needed zest to counter the sweet bean as well as honey. I think the best drinks are those that combine sweet and tangy ingredients, and the matcha latte is definitely one of those.
The only bad part of this recipe is that vanilla bean powder is expensive, so scaling this recipe will likely empty your pocketbook. However, to mitigate the cost, I bought a single vanilla bean and ground it myself in a blender. Needless to say, the powder did its job.
3. No-Bake Honey Coated Granola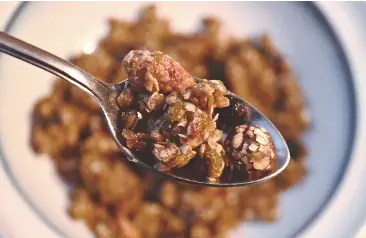 Ingredients:
3 cups of oats (one ¾ cup of which will be blended into oat flour)
¼ cup butter
½ cup brown sugar
½ teaspoon ground cinnamon
1/8 teaspoon salt
1 teaspoon vanilla extract
¼ cup honey spread of choice (Ex: the herb blend added to honey in the matcha latte recipe)
¼ cup nuts of choice
½ dried fruits of choice
½ cup chocolate chips (optional)
Disclaimer: I've never made granola, so this was kind of an adventure for me. Not only did I not know what to expect in terms of consistency, but I could barely mix the honey with the oats! It really came down to me adding a lot more honey than the recipe prescribed and pretty much massaging the grains, chips and herbs with my hands to blend everything together. Nevertheless, the end result was delicious.
For my batch, I chose to use leftover honey spread from my matcha latte concoction, almonds for the nut quota and dried blueberries, since I've always thought oats and berries go hand-in-hand. The end results? A spicy, sweet and filling granola that's perfect to eat by the spoonful. As with any recipe, this one is yours to experiment with; try using more or less honey, and let your imagination guide the way. Rest assured that with moderation, this snack and others will keep your body strong and ready for the day.
Without the perils of granulated sugar and other sweeteners, the creative use of honey and herbs provides the bedrock for all of Combs' signature concoctions. In a world swollen with Starbucks and quick fixes for one's sweet tooth, a book like "Sweet Remedies" reminds us that some of the tastiest foods are also the healthiest.