Mud Racing is a modality of Obstacle Course Racing (OCR) that has taken the world by storm since its official introduction in 2009.  As suggested by their name, Mud Runs involve running for a specified distance, while overcoming challenges that end up getting you sludgy. The racing and obstacle combo requires both endurance and strength, challenging the body and mind to extreme levels.
Mud Runs provide an opportunity for participants to prove their fitness level, toughness and determination. And although anyone can join the event, preparation is necessary to ensure a good outcome. Mud Run culture encourages participants to finish the race rather than emphasizing solely on beating the clock or other players. That's why these races are so popular, since they allow for anyone to take them on as personal challenges.
The obstacles are spread along the course and include military grade feats. These can range from 20 feet drops, climbing a 90-degree angled wall, sliding though a zip line over a mud pit, or crawling in a puddle under electrified wires. The amount of obstacles range between 10-25, and the length of the track can be anywhere from 5 km to 13 miles.
Training for a Mud Run can take from a couple weeks to a few months. Each event provides the description of the track and obstacles you will encounter, and they usually provide workout plans to use as prep guides. Recommendations on gear and clothing can be found online through the event's website or participant's forum. But no matter how prepared you think you are, there is always the thrill of event day: the jolt of pain, the water stinging your eyes, the occasional scratch and muddy sip.
In the aftermath, you are certain to find mud in places in your body where mud shouldn't be! However, the takeaways are many: the sense of accomplishment, a clean event t-shirt, a medal, and cold beers waiting at the end of your run. Plus there are also your newly acquired bragging rights, and the memories that no bruise will ever be able to live up to.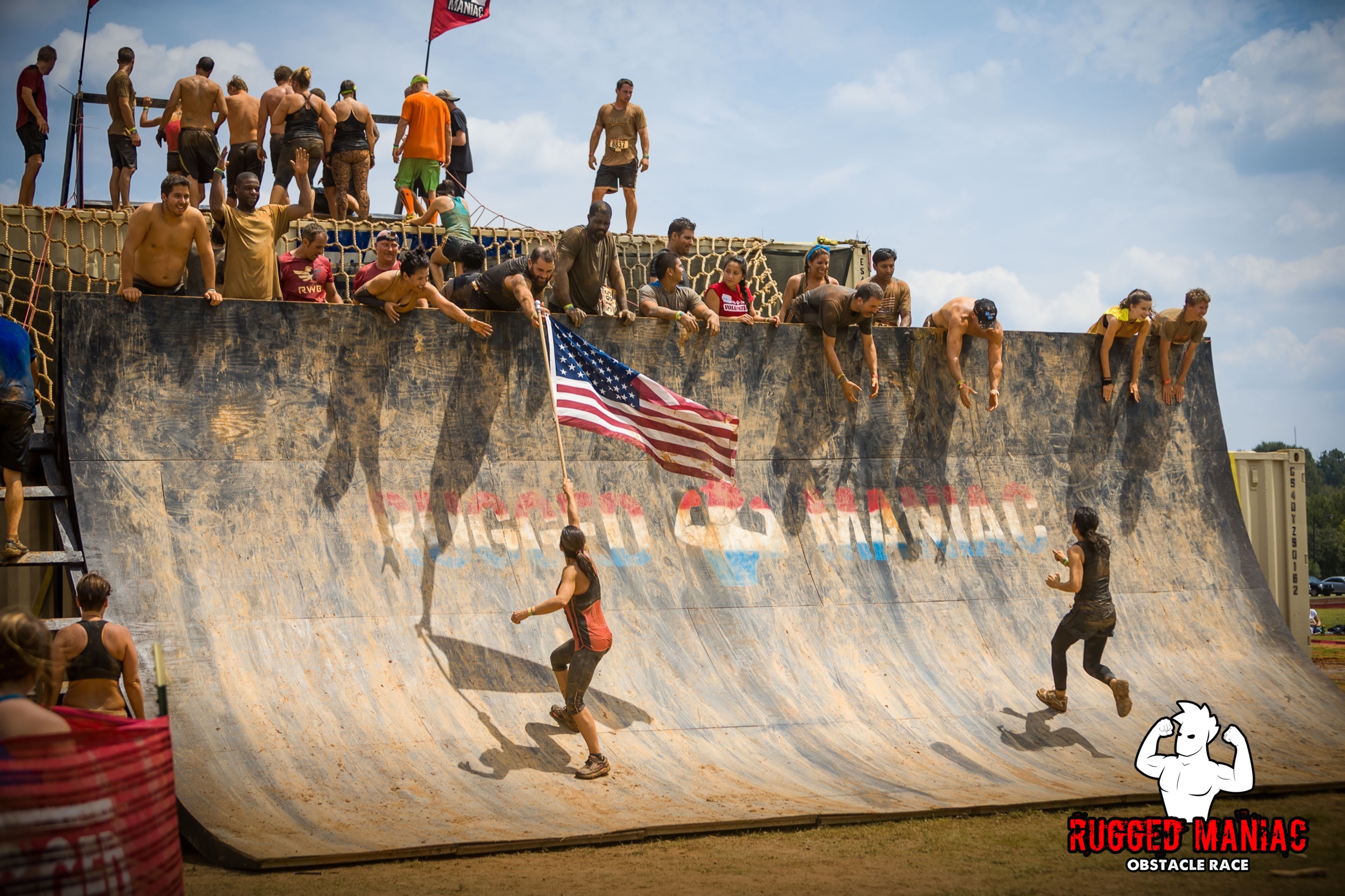 In recent years, obstacle course racing has been emerging onto the college scene in the United States. Institutions like Texas A&M University have launched organizations and club teams that feature obstacle course training and also participate in Mud Runs. Students can also create their own groups or join others through the events own member and social platforms.There are several mud runs being set up year-round in outdoor locations all over the country.
The most popular ones are Tough Mudder, Rugged Maniac, Spartan Race, Warrior Dash, Savage Race and even a Zombie themed one. Rugged Maniac for example, is a 5K race with 25 obstacles, which is more than any other race of this length. They also make a party out of each event with its day-long festival where thousands of maniacs and spectators can ride mechanical bulls, participate in pie-eating and stein-hoisting contests, as well as dance their butts off. Check out each website for details on dates and locations.
If you or a group have attended or are planning to participate in a Mud Run we would love to hear from you. Comment below or send us your best shots via social media. Follow us on Insta and FB @StudyBreaks. We look forward to hearing from you.
Find out about giveaways for Mud Races and other fun activities by joining our Newsletter Here.