Aside from being an old city with incredible art and culture occupied by some of the most colorful and youthful communities in Canada, Montreal is also famous for being home to more than 30 summer festivals.
Below are just five of the dozens of incredible festivals offered.
1. Fantasia International Film Festival (July 12 to Aug. 1)
A festival for film buffs of all types, Fantasia International Film Festival hosts new-genre films from around the world. The festival showcases the most creative, innovative films associated with many blends of genres, such as suspense, action, comedy, martial arts, law enforcement, historical drama, sci-fi and documentary.
In 2017, Fantasia hosted 155 feature films, over 260 short films, four outdoor screenings, 20 free screenings, 12 virtual reality films and one special ciné-concert, the latter of which featured live music. "Fantasia is the most important and prestigious genre film festival on this continent," film legend Quentin Tarantino said about the festival.
Fantasia International Film Festival will be held from July 12 to Aug. 1.
2. Osheaga (Aug. 3 to Aug. 5)
Montreal is home to numerous music festivals, but Osheaga is one of the largest. Osheaga boasts a massive selection of indie artists, including the Arctic Monkeys, BAZZI, Borns, Dua Lipa, Florence and the Machine and Rae Sremmurd.
If you didn't make it to Coachella in the past year, Osheaga should be on your list of hot music festival destinations.
Osheaga will be held from Aug. 3 to Aug. 5.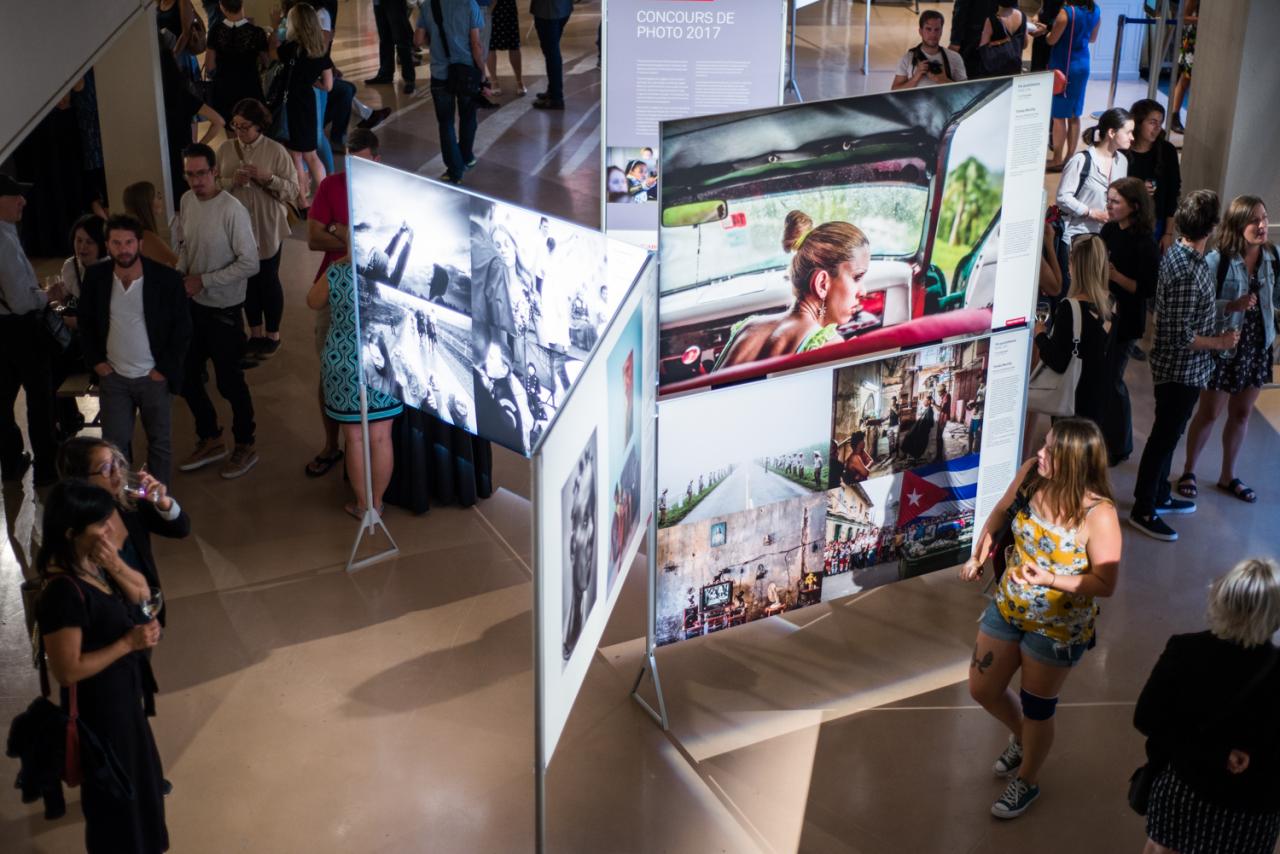 3. World Press Photo Exhibition (Aug. 29 to Sept. 30)
If you are a photographer or an admirer of the arts, the World Press Photo Exhibition in Montreal is the place for you to view some of the best photography from around the world. Every year, the best photos, 80,000 of which were submitted last year, are selected in a highly prestigious competition.
World Press Photo Exhibition is hosting its 13th exhibition later in the summer. The New York Times considers the exhibition, which hosted its original photography contest in 1955, to be the leading photojournalistic event in the world.
The exhibition in Montreal will be held from Aug. 29 to Sept. 30.
4. Just for Laughs (July 11 to July 29)
Comedy brings together all types, and Just for Laughs Montreal does just that with its thousands of attendees. Both free shows, featuring lesser known (but no less entertaining) comedians, and paid shows, featuring acclaimed comedians, are available.
Headliners include Dave Chappelle, Howie Mandel, Trevor Noah, Ken Jeong, Tiffany Haddish and Kevin Hart. The list of prolific comedians goes on, and the complete lineup is available to view on the festival's website.
Just for Laughs will be held from July 11 to July 29.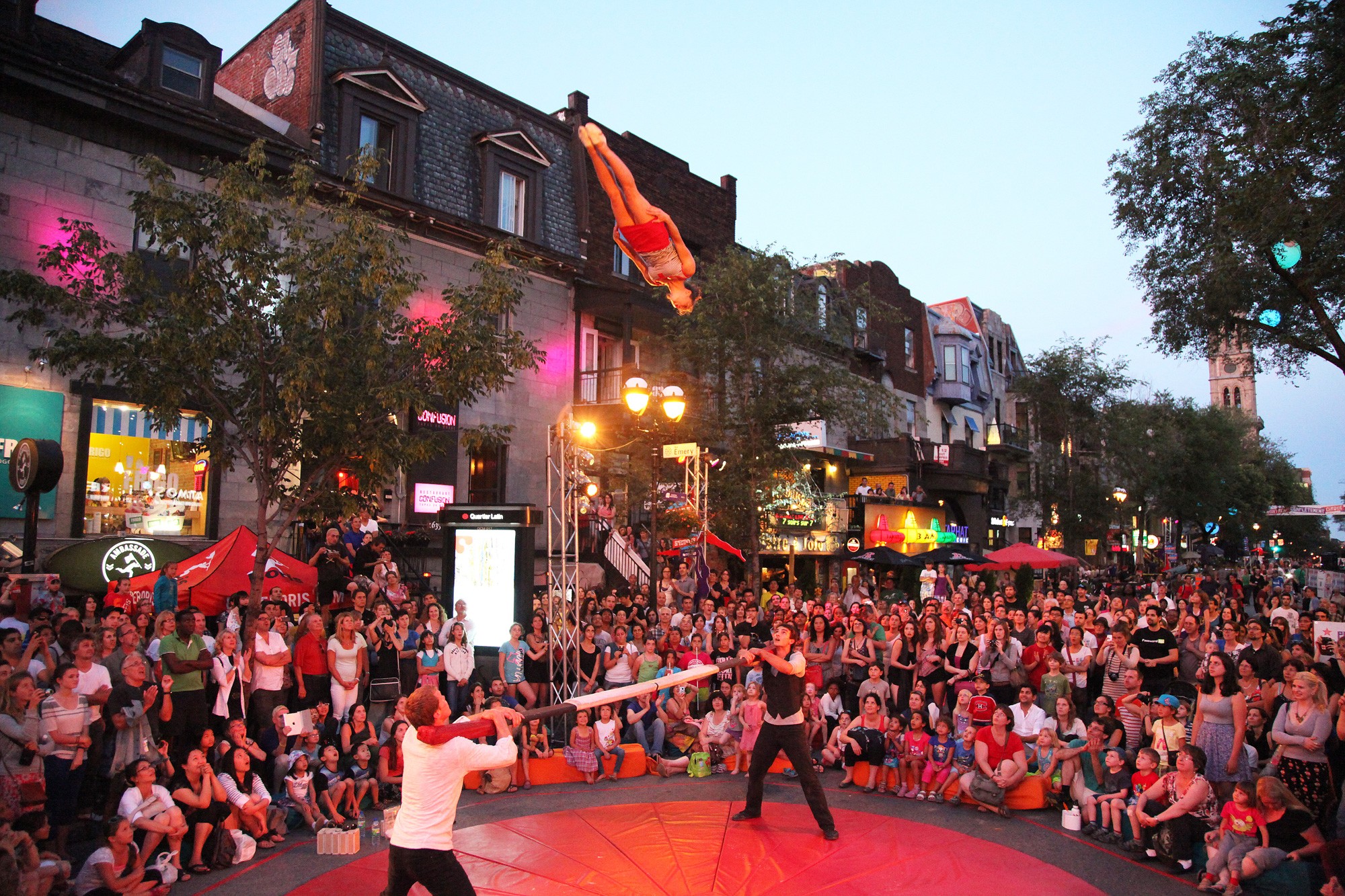 5. Montreal Circus Festival (July 5 to July 15)
Canada is already famed for the exquisite and daring Cirque du Soleil, and from July 6 to July 16, the circus takes to Montreal's Saint-Denis Street. During the festival, performers in acrobatics, contortion, juggling and countless other circus arts make the street their stage.
Anthony Venisse, the director and artist behind the production, has worked with a variety of circus companies around the world, including Cirque de Soleil.
The Montreal Circus Festival will be held from July 5 to July 15 and have a one-day break on July 9.
Dozens of other festivals are available to look into during the summer, including a fireworks festival, the anime-inspired Otakuthon and a fashion festival, providing something for everyone. If you're looking for an inexpensive but memorable trip to make with friends during the summer, Montreal just might be the city for you.