Being a student innovator appears to be such an impossible feat that many give up before they even try, but those with incredible willpower and passion always find a way to shine as creators. Varehya Pratt, a junior majoring in apparel and merchandise with a concentration in product development at Colorado State University, is one of those innovative students.
As an independent first-generation college student, Pratt earned her own way into college through hard work, dedication and perseverance. With minimal financial support from her family and a higher education paid entirely by scholarship, she made it, not only as far as Colorado State University, but even reaching out making a deal with the international company Zephyr Headwear to produce a line of hats of her own design. Pratt has been the first of many things in her life, and this time is no exception.
Pratt started her career of hat designing during her freshman year of college when CSU's Black/African American Culture Center and bookstore chose her design for a limited-edition line of hats to celebrate Black History Month. After witnessing a successful two-week sellout, Pratt, being the innovator that she is, decided to reach out to Zephyr Hats through the director of the university bookstore, Mr. John Harry, who had encouraged her to submit her designs.
Once approached, the CEO of Zephyr David Gormely immediately took an interest in the design that Pratt had provided and promised to do whatever it took to globalize the unique hat she had created. Just like that, Pratt became the first student partner for the company.
Zukente — the name of the hat that Pratt designed — carries a special meaning: "zu" means to go forward and "kente" refers to the specific African cloth used for the hat. "I want to come up with a meaning that could idolize these ideas that I have with this brand. The meaning behind this whole campaign is to inspire and empower your own individuality: go out there and don't let anybody tell you you can't do something, you cannot let others deprive you from your success," said Pratt.
On the hat itself is an embroidered green outline of Africa and within it a Rams logo, which is switched out for the symbol of whichever school the hat is sold at. The inside of the Africa outline, as well as the bill of the hat, is decorated with kente cloth, a hand-woven textile that originated in southern Ghana. The back of the hat sports the acronym for the Black/African American Cultural Center as well as Pratt's artist signature.
The design of the hat was inspired by some of Pratt's own personal artwork, specifically a painting a beautiful African American woman whose hair is shaped as Africa. In addition to the painting, Pratt also brings to her hat design a piece of her culture.
"When I was offered this opportunity, I wanted to find something that could represent who I am within my skin and what I represent along with something that could epitomize the culture as well," Pratt said. As she thought of the design for the hat, it struck her that one normally wouldn't see kente cloth used on hats, much less on collegiate or globalized hats, which lead her to the decision of using kente to represent herself and her culture.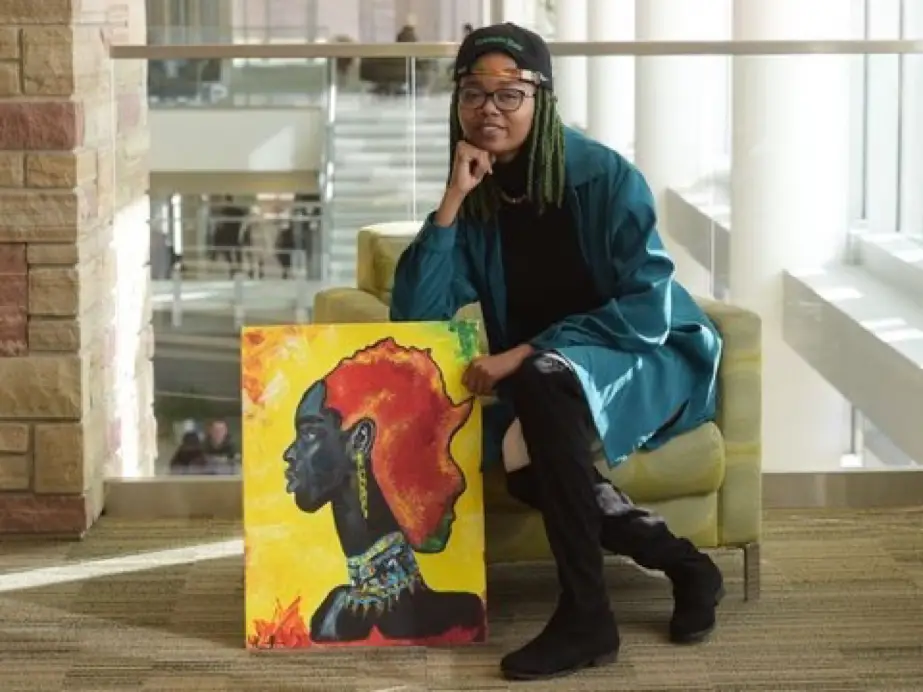 A portion of the proceeds of the hat sales at the bookstore go to the Samburu Youth Education Fund, founded by a Colorado State University professor, which supports empowerment through education of young men and women in the Samburu region of Northern Kenya. It means quite a lot to Pratt that she can be a part of helping kids get a better opportunity at education.
"I truly appreciate this charity because of its values and centralized focus on empowerment through education, which is something I believe that enabled me to conquer anything I put my mind to. I think about how education has enabled me to pursue what I love to do," Pratt commented.
"What makes this collection so unique is that it systematically bends the boundaries of a typical collegiate hat," Pratt says. "Essentially people may think that incorporating traditional African textiles with a college logo maybe unconventional, but I personally think it is innovative, and that it is going to be something to influence and maybe impact the structure of colleges in the near future." As a testament to this, the Native American culture center, one of the other culture centers in the university, was inspired by the Zukente hat line and they followed suit by creating a hat line that represented their own culture, partnering up with Zephyr as well. It only goes to show how influential these hats can be.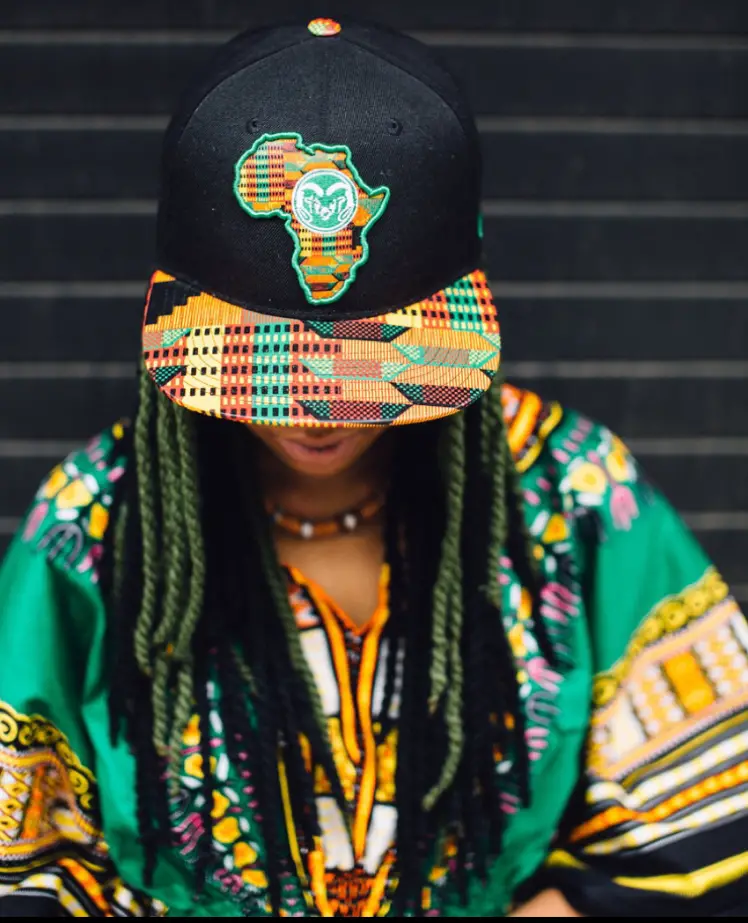 Since the release of the hat, Pratt, along with her team, have been actively promoting it. It has appeared at dozens of university stores around the country as well as on the websites of Zephyr and Finish Line.
Currently, the team is working on the 2018 program for a new line of hats that are just as unique and representative as the originals. Beside promoting these hats, as a Colorado State University student, Pratt is currently a research assistant to one of her professors and is working towards her degree diligently as well.
Being a part of this campaign has taught her not to be afraid to get out there, how to market herself and branch out. As her goal straight out of college is to become a professional artist to get her art and her message out there, and she could not have gotten a better start than the deal with Zephyr.
The journey was by no means easy and it's no where near the end, but Varehya Pratt has been able to create a beautiful hat embedded with African textiles and get it recognized around the country. Pratt proves that working towards your goals, no matter how many obstacles you face, is worthwhile. As long as you get out there and work hard, success will come to you.