Boston University students Izzy Raye Weinberg, a junior in the College of Communication, and Kian McGee, a senior in the School of Hospitality Administration, formed the band FOOL in the summer of 2017. It was love at first sound.
Weinberg reached out to McGee via SoundCloud messaging after being drawn to his skill in music production. McGee was impressed by Weinberg's compelling voice. She provides the strong vocals while he supports the song with solid beats.
The duo has released two tracks over the past summer, "Keeping My Distance" and "Seeing Your Face" and four months later came out with their premier EP "Happy / Sad." They are currently working on singles "Ahead of Myself" and "Right Here" as well as another album focusing on writing music to accompany selected paintings.
Elizabeth Lucy Ivanecky: When did you both first become interested in music?
Izzy Raye Weinberg: When I was eight years old, I became interested in musicals, watching my sister acting in all these productions. My dad was also musically inclined — he's a good singer. He taught me how to sing and play the guitar and explained to me where my voice was musically since I was six years old.
I have a lot of Broadway background since I started doing shows when I was eight and got my first solo when I was nine. I've always wanted to play instruments for as long as I can remember.
Kian McGee: I started playing the piano when I was three years old. I picked up the guitar in sixth grade.
Music has always been my passion, though I don't want to rely on it as my source of income since I believe it would change the quality of my music production.
ELI: What do you both love about music?
KM: I love the whole aspect of the composition. I really love jazz music. I grew up listening to Miles Davis, Charlie Parker and other musical geniuses who combined theory into practice.
It's the highest form of genius. I wanted to take an aspect of the classical and apply it to modern music. In other words, combining R&B hip-hop and soul with the classical. When you create something just right and tight, you feel it in your bones.
IRW: My brother is a DJ in LA and he always taught me about the melody of songs. He taught me about composition and the instruments. I love Frank Ocean, Daniel Caesar, Kehlani and Jessie J.
The lyrics are very important to me in music because if the lyrics don't mean anything, half of the song is unfinished. You can feel so much from the chords and major and minor notes in music, but weak lyrics will make the work incomplete.
ELI: How did you two start recording songs together?  
KM: Ever since my freshman year, I worked on producing beats and learning as much as I could about the production side of recording a song. I took the initiative of reaching out to local artists and even joined my first collective called Digital Natives, for which I produced most of the beats.
After having released our first single, Izzy actually reached out to me via SoundCloud. I listened to her work and immediately knew I wanted to work with her since I found her determination and raw talent rare and refreshing.
I don't listen to words necessarily in a song, but I pay attention to different cadences and felt that Izzy had a unique vocal range that would complement the music production I worked on.
We did the first couple of songs together and knew we wanted to form a band. In the summer of 2017, we came out with the songs "Keeping My Distance" and "Seeing Your Face" and we hadn't even met yet at that point.
In Dec. 2017, we released our first EP with four songs "Happy / Sad." Working with Izzy so far, I've noticed her lyrics are insightful and smart. Her lyrics are emotional and sophisticated — a perfect mix of high and low culture.
I've worked with many vocalists, but it's different to work with someone who isn't afraid of how she sounds on the mic or experimenting with new sounds and vocal ranges. She just does what she does, and she does it very well!
ELI: What made you two feel you would work well together in a band?   
KM: Izzy was like an angel who came down from musical heaven with her majestic lyrics. Both of us are on the same page: We are passionate, driven, motivated and have the exact same goal.
We are not afraid to have high goals. There was too much of a connection between our musical talents not to create a band together.
ELI: How did you come up with the name of your band?
IRW: The name FOOL won out against the last name on our list: Boner Jams. Because it's so ballsy, we both thought Boner Jams would go viral.
Though after sitting on the ideas for about a week, we both liked the name FOOL. Both Kian and I are very quirky, so the name resonated with us since we are clumsy and silly like "fools."    
ELI: When did you guys start performing together?
IRW: Last November, we played with Kian's other group, Digital Natives. We were sold out at The Middle East Restaurant and Nightclub.
It was a spur-of-the-moment show because we booked it and didn't even have our album done yet at that point. We also played at venues such as BU Central and The Boston Hassle's The ER.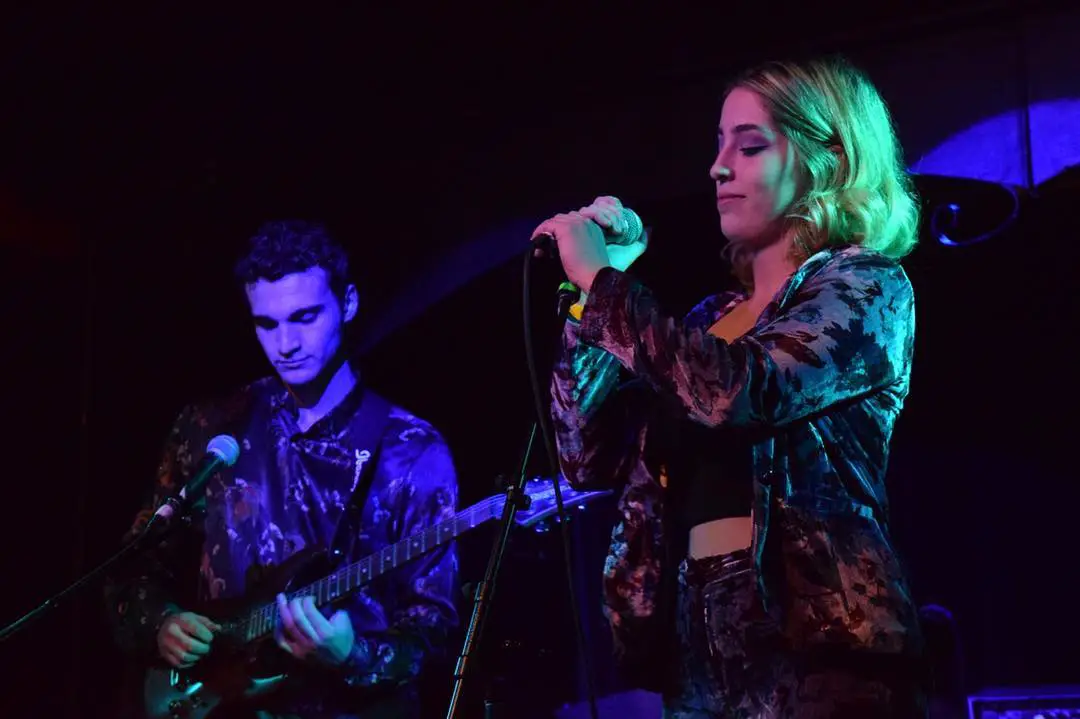 ELI: Which artists inspire your music production?
KM: I love jazz and hip-hop. Kendrick Lamar, Frank Ocean, Kehlani and J. Cole inspire our sound. Their coupling of hip-hop and jazz goes a long way.
IRW: We are definitely influenced by artists out there, but we don't copy anyone either. I love SZA and Ariana Grande for their vocal range.
ELI: Can you speak to your first song together "Seeing Your Face?"
IRW: If you compare our first song to what we've accomplished with "Fly Away," our most recent song, you'll say, "What were these children thinking they could do?"
It was a good way to start our collaboration together, but we've distinguished the flavor of our music since then. We had no expectations or style set in stone.
ELI: How about your first EP "Happy / Sad?" What was it like working on that project?   
IRW: We didn't want to take ourselves too seriously; that's why the album is called "Happy / Sad." The first song "Space" is about trying to get out of your own head after a breakup and realizing that life goes on.
It's about being hopeful that your heart will heal from a breakup even if sometimes you feel like moving on won't happen. It was really therapeutic writing it since I was coming out of a breakup myself.
The next song in the album, "Climb," is about feeling comfortable in your own skin and realizing that you always need to keep track with your hopes and dreams. From the production side, the song is a very simple song since it's just guitar. The quality of the song is something we both are really proud of.
After "Climb," we worked on the EP title song "Happy / Sad" which is about coming back to yourself after whatever "made you crazy" in the past. Sometimes, we stand in our own way of being happy. This song is about realizing that you're imperfect and being chill about it.
It's basically two songs put into one. It starts off being happy and then halfway through it gets a little more serious. This one made us feel proud since we were beginning to find our own style that we liked and wanted for our music.
Finally, "I Don't Care" brings the album full circle, taking you to that moment when you're ready to love again. The album starts off with recovering after a breakup, the "sad" part, and then finding out you can love again and be "happy."
Usually, Kian would send me the beat and I write over it with the melody, but with this one we did the opposite: I sent him the melody and he wrote over it with the beat. It was an interesting switch.
The whole song is the chorus repeated. Whenever I make songs with Kian, I want to listen to them. This was one of them.
ELI: Cool, I like the full circle concept. What projects are you currently working on or have released recently?
KM:  Last month, we released the song "Fly Away." It's got soul, groove and feeling. The song has a light melody which matches the idea of letting go and living life light-heartedly.
ELI: What kind of software do you use to produce music?
KM: I use the production software called Ableton Live and audio interface software for recording vocals called the Apollo Twin. We record all of our music out of a closet in my apartment. I put soundproofing on all of my walls and I play everything on my keyboard and guitar.
Our music production has come a long way since our first single "Seeing Your Face" to now with "Fly Away." I experiment with production and audio software tools to come up with a new sound.
ELI: Aside from an improvement in musical production tech, how else have you changed your music production since the start of your collaboration to now?
KM: The quality of my compositions hasn't necessarily changed. What has changed is the character of my professionalism and quality of my production editing. My ability to compose in general has also improved as Izzy and I get more comfortable and familiar with each other's strengths and weaknesses musically.
IRW: I'm incredibly picky when Kian edits my vocal track because I used to produce music on my own, so I did all of the editing of my vocals. Sometimes I tell him when a sound doesn't work or the pitch is off.
I'm less stressed out when I don't see him editing and he's much happier when I'm not around being so nit picky on a certain note here and there. We've learned to work with each other's kinks though.
ELI: Are there any projects you are currently working on?
IRW: We have this ambitious idea to do an album on paintings. We want to choose our favorite paintings and write songs to convey the meanings of the paintings. We have two songs coming out soon called "Ahead of Myself" and "Right Here."
ELI: What are your future aspirations for FOOL?
KM: I definitely want to take FOOL as far as possible. I have never been more motivated and never had more fun creating music with anyone else in my life. There is no reason why I would let go of that.
IRW: In the short term, we want to do more shows in New York, where I'll be over the summer. Increasing our social media presence on YouTube and SoundCloud will also be a thing to work on in the next few months.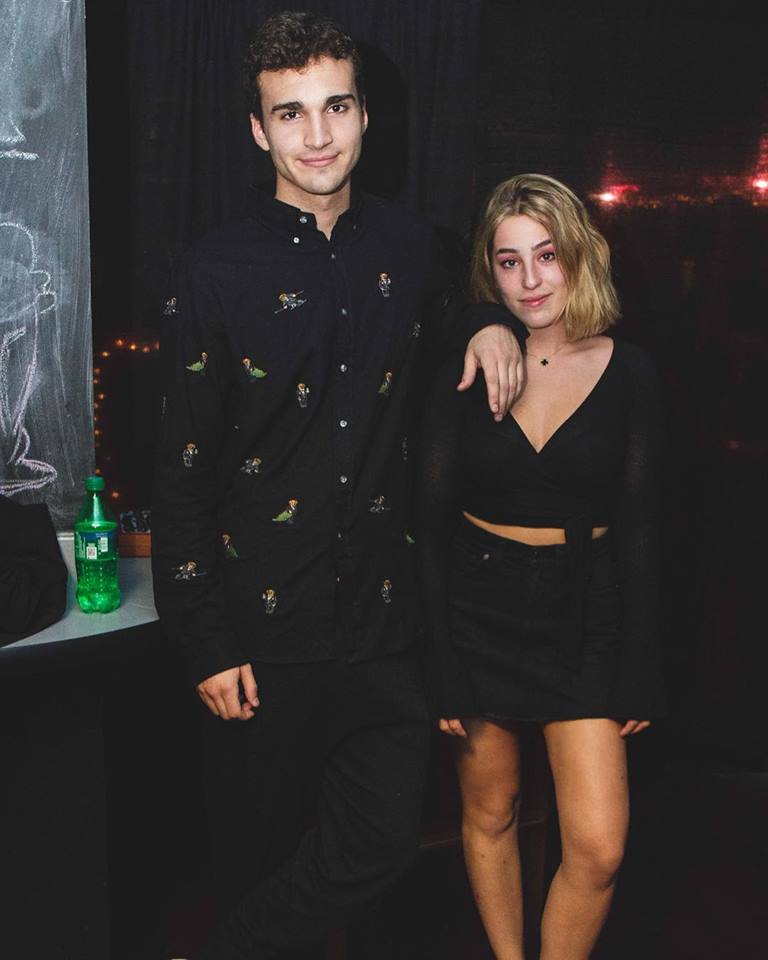 ELI: What does it mean to be an artist?
KM: Someone who isn't afraid to be vulnerable and show their true selves. Someone who is creative and expresses their authenticity.
IRW: For me, I love expressing myself in the way that I want to, not in a way that others tell me is right.
ELI: What do you want your audience and fans to feel listening to your music?
KM: I want them to feel our stories, emotions and the messages we are trying to get across. I put a lot of heart and emotion in the beats to match Izzy's lyrics in our music — I want them to feel that and vibe with us.
IRW: I want people to blast our music in their cars driving down a highway, feeling like they're in a movie.
ELI: Why do you produce music? What is the importance of music in today's society?
KM: To create something genius. I've always admired the way the legends were able to produce a timeless sound that people still listen to today. Music is all about feeling and injecting your music with your own feeling to give something personal, something vulnerable to your audience so that they can do the same thing for others.
When we show something of our inner selves to the world, we can help understand each other better and vibe together to counter the negativity in life and enjoy the greatest moments life has to offer.
IRW: Music is a way to get your message out. It's a chance to make a statement and feel like you're not alone. It's risky to make a statement sometimes, but you can't be afraid because other people are feeling or thinking the exact same thing as you.