Skateboards and Boardrooms with Zion Miller
The UNM freshman balances a lucrative stock portfolio, skateboarding career, start-up business and, oh yeah, school.
By Miguel Robles, University of Colorado Denver
---
Grinding through caffeine-fueled, delirious nights, pushing for the dreaded last three pages of an essay, crumbling under the weight of finals week, busting ass for an underpaid job—it's safe to say that as students, everyone hits the wall at some point.
As a junior, I've personally rationalized the constant struggle (maybe delusionally at some points) as fundamental to the student experience.
For University of New Mexico freshman Zion Miller, the great struggle of the student experience takes on a whole new meaning.
It's fair to say that most undergrads aren't hovering over closing figures on the stock market or taking all-expense paid trips to countries across the globe. Though looking for potential investors may seem a task far removed from the world of college, it's daily life for Miller, a successful investor and skateboarding pro who is pursuing a degree in International Business.
The Pup of Wall Street
When most kids were doing chores, running odd jobs or throwing together half-assed lemonade stands to put together a couple of bucks, Miller was toying with the stock market. At the tender age of eight, he began to dabble with Wall Street, sweeping sidewalks around his neighborhood to scrape together enough cash for an initial investment.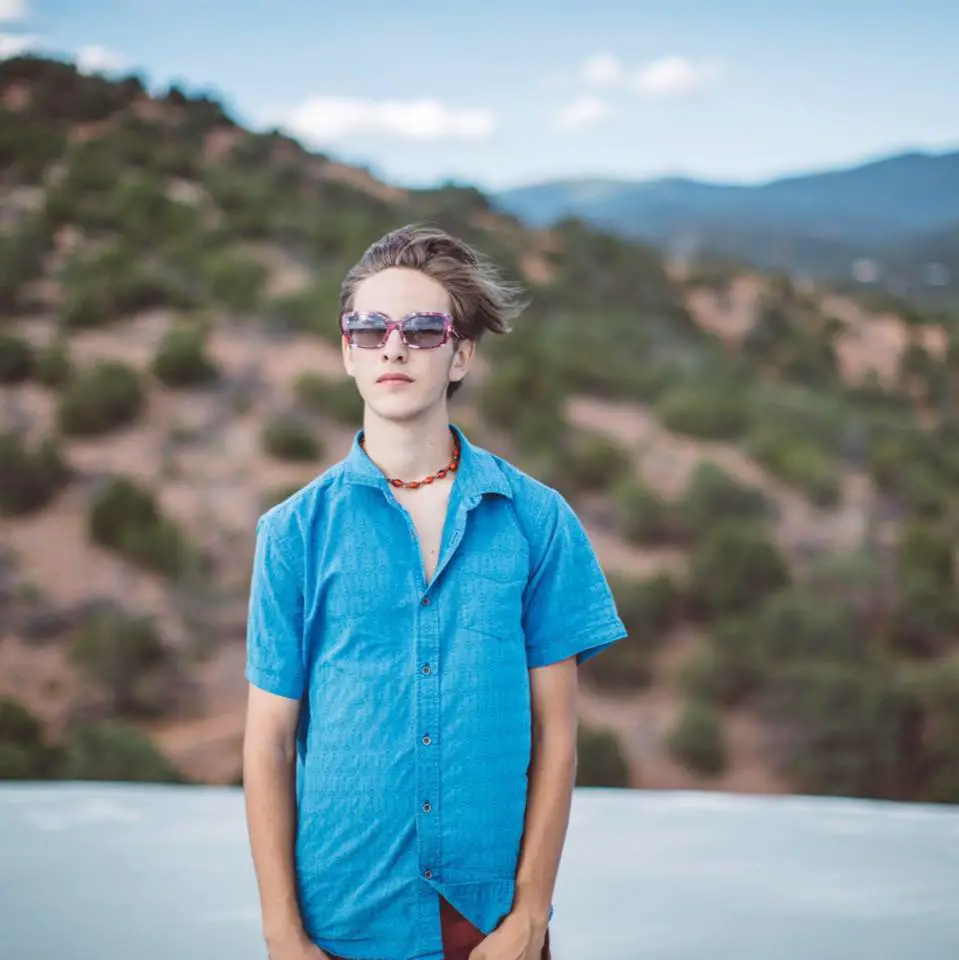 A year later, the young mogul came to know the true nature of the stock market as a cruel mistress.
"The first thing I missed out on was when I was nine—I had saved up a pretty decent amount and was trying to invest in Tesla, which was pretty much a penny stock. Now, they're almost $300 a share."
Indeed, today Tesla is the premier electric car in a rapidly expanding industry, arguably the future of the motor industry, and, as he mentions, individual stock prices hover around $280.
Still, the ability to hang with the near misses of the ever-changing market separates the contenders from the pretenders in the market, and, after having stuck with the ups and downs now for years, Miller has a portfolio valued around $10,000.
More recently, November 8, 2016, in addition to seeing the election of the most unpopular president in United States history, also marked a key date in the ever-growing cannabis economy.
Well before that fateful fall evening, Miller had been keeping his eye on the potential boom of weed legalization. With the financial opportunity that decriminalizing marijuana presented, Miller knew that the market was a massive opportunity, as, on that same election day, the drug also became legal in California.
But, as Miller notes, if you were investing on Election Day, you were investing too late.
"The real money was right before all the speculation on the cannabis market," he says. "Relatively large cannabis companies (CNBX) were seeing spikes of 2,500 percent the week prior to the election, because people were trying to figure out what was going to happen with all of these things on the ballot."
His speculation seems to have paid off, with legalization for recreational use occurring in California, Maine, Massachusetts and Nevada, and its medical use being approved Arkansas, Florida and North Dakota. However, the concurrent news of that evening, of Trump's ascent to the presidency, made many, including Miller, extremely unsettled, causing him to short his investment.
With Trump in the Oval Office, only time will what the future of the cannabis market looks like. As for Miller's future in the field, he's not looking for the easy exit, escaping the uncertainty of our time with a decent return. Instead, he's confident that if he hangs tight and grinds through the potential rough patch of the Trump administration, his returns could number in the millions.
Skating Across the World
Most youngsters, Miller notwithstanding, want to buy into the dreams they see streaming on the internet and featured on TV, those of traveling to exotic destinations, working dream jobs. Unlike others his age though, instead of saving up to afford those luxuries, Miller, through his sponsor companies, Valhalla skateboards, Sucrose wheels and Paris trucks, is living them.
An avid skateboarder since age six, Miller has transformed his passion for the sport into professional connections. Now, as a result of his business dealings, he's traveling the world, doing what he loves. His skateboarding career has taken him to Puerto Rico, Peru, Canada (multiple times) and all across the states, with his sponsors footing the bill.
Originally, companies would send the talent out to compete in the competitive circuit; now, they are focusing more on the marketing side of things, sending riders out to remote locations and recording skateboarding videos.
According to Miller, that's the way the market is heading.
"That's really what sells boards," he says. "The kids at home watching their favorite skaters on some crazy exotic island."
Because of his investments, Miller now lives in a state of happy limbo, one in which at any moment he could be sent halfway across the world. His future may take him thousands of miles away to Southeast Asia, with potential trips to Korea, the Philippines and China.
For many students, the culture shock and travel may seem daunting, but, with Miller's background, it's business as usual. Traveling early and often as a kid, he had his mind opened to other cultural perspectives, making him an ideal poster boy for a growing market, selling a globalized utopia of the exotic world of skating.
Urbansafari
Above all else, no other venture exemplifies Miller's personality and aspirations more than his budding business, Urbansafari.
From its beginnings as a satirical rap group, Urbansafari has become a holdings company that now runs various conglomerates. Consisting of a fifty-page business plan, containing a SWOT analysis, financial projections and several undergoing projects, including a kitchen appliance and eco-friendly apparel company (one of the investments he could freely diverge), the promising young start-up has drawn the attention of potential investors.
Miller sees a higher ceiling for Urbansafari then he does for his day trading. With the company, he sees a way to utilize his own creative and business genius, while at the same time avoiding the pitfalls of Wall Street.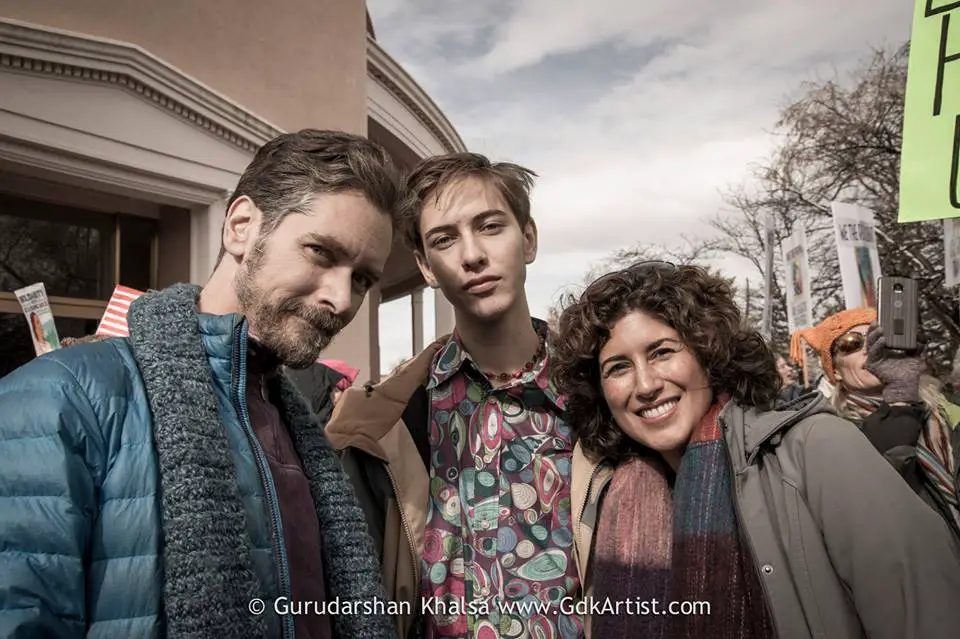 Of course, running a business as a 19-year-old student isn't all fun and games, especially because potential investors will always be uneasy when getting involved with someone who has a limited business background.
Maybe even more daunting than getting investors however, are the ins and outs of starting a new business. In order to get the business really up and running, Miller admits that he wants to find a behind-the-scenes mentor to show him the ropes of business.
Student Life
Despite his stock portfolio and burgeoning entrepreneurial career, Miller has maintained an unwavering commitment to his education.
He is pursuing a degree in International Business, a move that he hopes will strengthen his credibility for future endeavors. While the structure of school has never been his cup of tea, Miller enjoys the process of learning and growing into a well rounded businessman, maturing around like-minded individuals. Still, if any of his business ventures take off, the question remains—will his investment in school still be significant? Even he is unsure as to that answer.
So, how does a 19-year-old freshman in college balance these responsibilities alongside being a full-time college student? Running on little-to-no sleep.
"I'm sure it'll catch up to me soon, and I'll die at 20," he says. "For now, it's cool."