Why Wa1T for Change?
This Bowling Green State University student created a sports program that aims for inclusion and social action.
By Rachael Seamands, Indiana University-Purdue University Indianapolis
---
The first day of freshman year is nerve-wracking for any student.
Making friends in a new environment can be difficult, especially while balancing schoolwork. Bowling Green State University student Yannick Kluch chose to tackle this issue by joining clubs on campus right away. As an international student from Germany, Yannick was faced with an arguably more daunting obstacle, as he was making the transition from an entirely different continent. His salvation, he tells me, was his love of sports.
Yannick, along with a couple of other students, wanted to find a way to promote involvement in activities and sports to improve the sense of social justice on community. Thus, We Are One Team, or  WA1T, was born.
I was able to speak with Yannick recently about the creation of WA1T, as well as his plans for the future.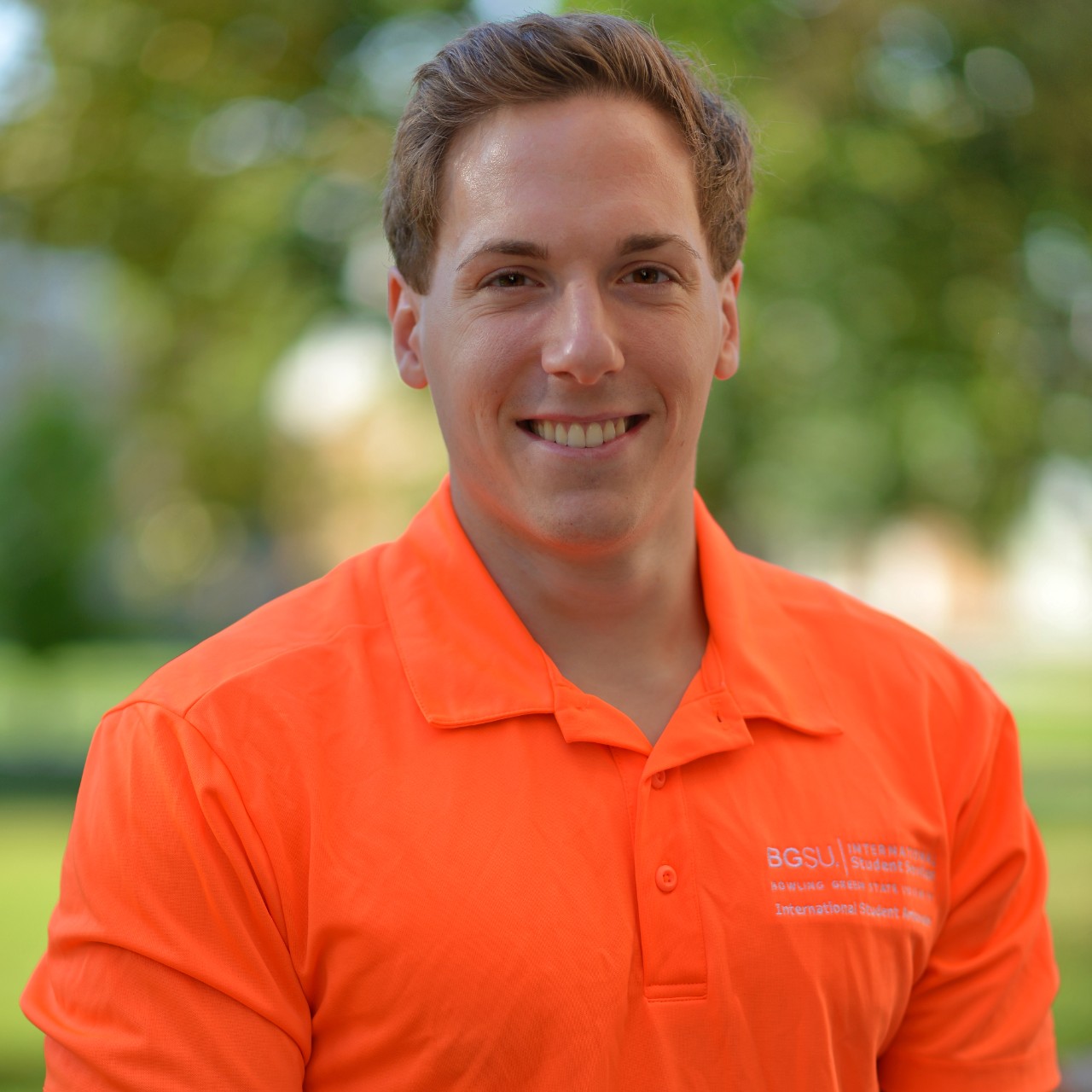 Rachael Seamands: So, you came to BGSU as an international student from Germany. Can you tell me a little about how that experience inspired you to start We Are One Team with your fellow colleagues?
Yannick Kluch: I came to Bowling Green from Hamburg, Germany, as an international student, and I wasn't sure what I would find here in Ohio. I knew I wanted to come to the U.S., and based upon my interests in cultural studies and media programs, I ended up in Bowling Green.
Immediately, I knew I had found a new home here. I made my best friends through becoming involved in sports and other activities on campus. Through my studies with the School of Media and Communication and the Department of Popular Culture, I became interested in social justice. Along with my friends, Chelsea Kaunert and Christian (CT) Thompson, I aligned my love for sports with my passion for social justice activism and started to put together WA1T.
RS: What kinds of things does WA1T do for the community of Bowling Green and the university itself?
YK: WA1T is a campus-wide initiative that employs a love of sports in order to promote social justice in the community. Our goal was to take the emotional connection that people have with sports and harness the energy in order to fuel their desire for social change and tighten the sense of community on campus. Our core goals are really to take this campus-wide love for sports and start a dialogue between people about social justice issues that everyone faces.
We also wanted to promote friendships between different stereotyped groups and expedite the process of creating a diverse environment that encourages inclusion and acceptance. And yes, we have over 25 departments, student groups, offices and community organizations that have joined WA1T since the official launch of the program in 2015. We are all united by a desire to use the power of sports to promote inclusion and social justice activism at BGSU.
RS: So are there plans to extend the program outside of Bowling Green?
YK: Yes, in the past year we have been contacted by several institutions hoping to bring We Are One Team to their campus. We don't have a national campaign or office guiding us at the moment, which means that we actually have a lot more freedom to accomplish what we want to on our own campus.
This year, a big project for us will be to start putting together a stronger package that might allow other college campuses to launch their own WA1T initiatives. There is no other program like WA1T in the United States, and we are all for it becoming a national movement!
RS: What kind of events does WA1T put on to promote the organization and its core values?
YK: We have an educational series called "WA1T: Our Voices" that features panel events and various educational speakers aimed at starting a dialogue on social justice issues. They do this by drawing attention to the marginalized voices of the community and creating an awareness of the social injustice of the community. The series features speakers from the Bowling Green State University community, as well as the community of the city of Bowling Green. Guests outside of Bowling Green that have experienced social injustices in sports also speak sometimes.
We also have a series of days called "WA1T Sporting Days," which are held by BGSU student athletes at their designated athletic facilities. These athletes invite international students to their facilities to socialize and learn from each other about the chosen sport. Seeing international students connect with student athletes is great, so we hope to hold two or three of these days each semester.
RS: And you have an annual 5K as well, right?
YK: Yes, our biggest event of the year is the annual "WA1T 5K," which is a walk or run for which people can sign up as a team. There are checkpoints throughout course at which teammates wait for one another and join one by one as the course continues. This process shows our message loud and clear: Even though we may begin the race as individuals, we are only successful as a team. The event pays tribute to the heart and soul of WA1T's core values.
RS: That sounds like a lot of fun! I've heard that 2017 has already been an exciting year for the program.
YK: It has, yes. We Are One Team has received the honor of the Award for Diversity and Inclusion by the National Collegiate Athletic Association (NCAA) and Minority Opportunities Athletic Association in 2017. We are very humbled and honored to have received this award for our hard work and the success of WA1T at B.G. As it's only been about two years since its launch, I think it's safe to say that we are incredibly proud of the accomplishments of our team thus far.
What unites us is a real passion for sport and social justice, and I am beyond thrilled to see this passion and hard work acknowledged and rewarded on a national level. For us, it is important to emphasize that this NCAA award is not a finish line, but rather a starting point. The future is open to us; we're just getting started!
RS: That really is an honor, and I'm sure it's a great way to promote the organization. With all of this success, do you find it hard to manage along with all of your other responsibilities as a student?
YK: Being a part of the WA1T organization has honestly been the single most rewarding experience during my time at Bowling Green State University. It can be challenging, at times, but as all truly important and rewarding things are, it is all so worth the stress.
The people involved are also extremely involved, and the team shares and manages the obstacles and challenges as they come evenly and responsibly. Being a part of this team is a great way to get hands-on leadership experience, and each and every one of us has grown in a professional and personal way during our involvement with the program.
RS: What are some challenges that you have faced as a team being a new concept for an organization?
YK: One challenge that we face relatively often is that people sometimes think that they have to be into sports in order to be a part of We Are One Team. This is not true at all! We only use sports as a base and forum in order to address social justice issues, so anyone interested in the advancement of society can get involved with WA1T!
We have weekly meetings, and there are various levels of involvement available to anyone who is interested in joining WA1T. We understand that people have busy schedules, so simply being a part of our photo campaign in the spring semesters or liking and sharing our social media pages can have an impact on the success of the team.
RS: Do you feel that the program has been received well by other students and members of the community?
YK: I am always amazed by the overwhelmingly positive responses that we receive on a daily basis from members of the BGSU and Bowling Green community. It is wonderful to see that so many students and staff members, as well as members of the community and BGSU faculty, support our core values and our vision and want to aid us in promoting inclusion, acceptance and diversity through the power of sport.
One way in which I think that WA1T has been impactful is that it continues to succeed in bringing people together from various different backgrounds. Our team is made up of student athletes, faculty, staff, undergraduate students, graduate students, international students and community members. I can't describe the feeling that comes with being instrumental in bringing everyone together and making BGSU a more inclusive place.
RS: What are your plans for the future of WA1T?
YK: We have so many plans for the future. WA1T has never been a one- or two-year thing. Our immediate goals are to continue this program on and outside of our own campus, and to increase the awareness of social justice issues at BGSU, Bowling Green and the rest of the country.
Another goal for us this year is to continue strengthening the infrastructure for WA1T at BGSU in order to ensure that the initiative does not lose momentum once our current leaders leave BGSU.
Lastly, we have a long term goal of continuing to bring WA1T to other college campuses and make it a national movement. As Falcons, we are one team. We are all in this together, and we want to make everyone feel welcome and at home at BGSU!