When I first contacted Winthrop University senior Jennie Montgomery, I wanted to know about her experience giving a TEDx talk. An article on Winthrop's website had reported how Montgomery was invited to speak about improving educational curricula at a TEDx Youth conference in March 2017, and I was intrigued. When Montgomery emailed me back, though, she told me that the conference had been rescheduled to September, so she hadn't been able to deliver her talk yet.
"But," she wrote, "I am currently a part of a summer program in Raleigh, North Carolina, that's given me a unique opportunity to work at a prestigious company, and by the end of the program, each intern will have a blueprint for our own start-up business. If it is of interest, I have plenty of information to share about it."
I wasn't sure if an internship would be interesting, but her description piqued my curiosity. So I asked for details, and by the time Montgomery finished explaining the program, it wasn't hard at all to see why she called it "transformative."
The program, called the Global Leadership Exchange (GLE), brings students from around the world to either Prague or Raleigh for part-time internships combined with training in entrepreneurship. The eight students currently in Raleigh (Montgomery, another American, four Australians and two Pakistanis) were placed with companies that rent offices from HQ Raleigh, the largest co-working space in North Carolina.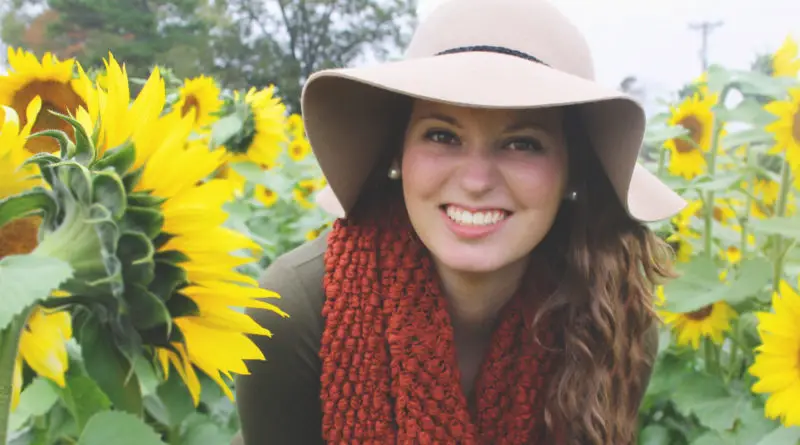 Montgomery's internship is with the North Carolina Commission of Inquiry on Torture (NCCIT), a citizen-led group investigating North Carolina's role in torture-for-information following 9/11. Montgomery runs the NCCIT's social media accounts and helps the permanent staff prepare for a conference in November 2017, at which the NCCIT will present its findings.
Internships are only half of the GLE experience, though. The other half, and the more influential half for Montgomery, is a crash course in social entrepreneurship, which Montgomery defines as an entrepreneurial business "that's still offering a product, but whose focus is on a common good." For example, one of HQ Raleigh's partners, Cityzen, produces data analysis software designed to help community leaders understand their audience better and communicate more effectively.
GLE's social entrepreneurship training involves readings and assignments, like a regular college class, as well as lectures from successful social entrepreneurs. Besides the theoretical material, the interns receive a workbook to walk them through practical exercises like writing a company mission statement. And throughout the program, each student develops a concept for a social entrepreneurship venture and assembles a workable blueprint to make it happen.
GLE is intense; according to Montgomery, interns live, breathe and sleep the program. Work doesn't stop when the interns leave the HQ Raleigh office because they constantly bounce project ideas off each other. "We'll have whiteboard sessions or write things on the walls," Montgomery says. (Fortunately, the house where GLE participants stay encourages this style of brainstorming with several chalkboard-covered walls.)
The knowledge and networking opportunities that GLE offers would be the envy of any business student, which makes it all the more surprising that Montgomery is an English major who doesn't really have an interest in entrepreneurship per se. She came to GLE by a roundabout route.
When she started college, Montgomery was majoring in middle-school education. "I wanted to be a teacher," she says, "but I got into a classroom and was bored with the stick-to-the-lesson-plan approach. I've always been an on-to-the-next-thing sort of person." Although she didn't want to teach anymore, Montgomery didn't know what else she wanted to do with her life. Fortunately, inspiration arrived from an unusual source.
As a freshman at Winthrop, Montgomery participated in a seminar whose culminating project asked her to summarize her first semester. Montgomery used a GoPro to chronicle her experiences, and the resulting video was so impressive it caught the attention of Winthrop's administration, who invited her to do video work for them. As part of that job, Montgomery worked with First-Year Experience, Winthrop's program designed to make the transition to college easier. She was a peer mentor for incoming students, which was another experience she calls "transformative."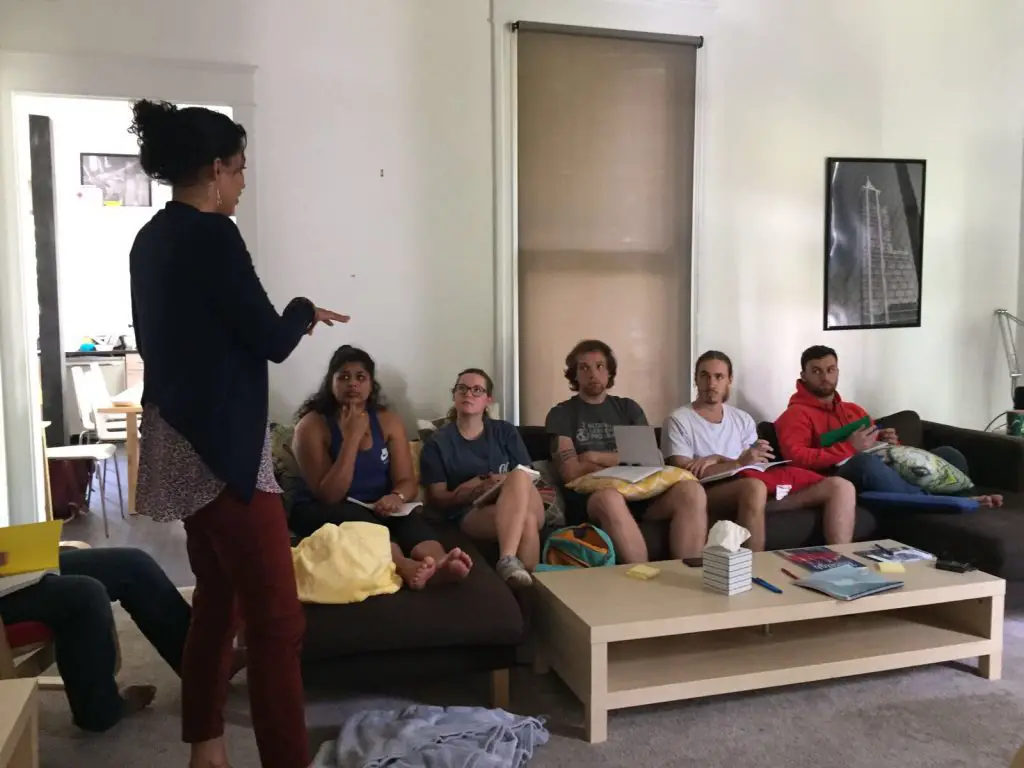 As a result of peer mentoring, Montgomery recognized for the first time her interest in higher education and student development. Reflecting on both the help she had gotten from peer mentors when she was a freshman and her own work as a peer mentor, she realized she wanted to help fellow college students, not middle-schoolers. She put her new focus into practice with Winthrop, helping to write a new textbook for the First-Year Experience seminars.
One of Winthrop's deans, who leads the department responsible for First-Year Experience, recommended the GLE program to Montgomery. Although her passion is education, not business, Montgomery doesn't consider GLE a diversion from her long-term goals. She's trying to apply the lessons of entrepreneurship to her interest in higher education. After all, as she sees it, both entrepreneurship and education involve selling a product to people. In education, knowledge is the product and the teacher's job is figuring out how to present it most effectively, so that students will absorb it.
Even the structure of the GLE program has given Montgomery ideas about education. She finds GLE's immersive environment, where participants live and brainstorm together, more helpful for her than standard classroom techniques, so she's exploring ways to create similar environments in traditional settings. Montgomery has considered suggesting that administrators form groups of students with similar interests or incorporate hands-on practice of what students learn in theory, both of which are mainstays of the GLE program.
Unsurprisingly, Montgomery managed to incorporate higher education into her blueprint project for GLE. She designed a company called College Bound to help universities improve their common book programs. About six hundred universities have such programs, which assign a given book to all incoming freshman and usually schedule follow-up peer discussions. College Bound harnesses data analysis and marketing campaigns to help colleges increase their students' participation in, and satisfaction with, their common book programs. And, given the work Montgomery's already done with college curricula, it's no surprise that College Bound will offer curriculum planning services as well.
Montgomery doesn't plan to try launching College Bound immediately. Her first priority for the next year is finishing the requirements for her major (and her Education and Leadership minors) before graduation next spring. She'll also look for grad schools and continue working with the First-Year Experience program.
Regardless of whether College Bound becomes a reality, though, it's clear that Montgomery's time with GLE will not have been wasted. The work she's done through GLE has made Montgomery see even more clearly her passion for what she believes is her life's work: helping college students find their calling in life and start pursing it.
Even though the focus at GLE isn't on higher education, Montgomery sees similarities between its material and her own dreams for the future: "I wasn't expecting there to be so many resources—like articles or advice–from people who share the craving to make a difference that I've been feeling for the last three years."