Transferring to a new college can be difficult. All the programs set up to adjust to college are usually only for first-year students. The students who have already done the freshman orientation scenario at another school might not feel up to doing that whole spiel again, but sometimes, the programs designed for transfer students are either set up as if they are freshmen or are monotonous without any real way of making the student feel connected to the school.
Trying to adapt to a new environment is a daunting task, especially when you're not well informed about their new environment. That's why it's important to make programs or clubs that cater specifically to helping transfer students adjust and get a sense of their new academic home. One student at St. Catherine University, also known as St. Kate's, decided to create a haven for transfer students.
Resident of Forest Lake, Minnesota, twenty-one-year-old Abbey Millerbernd, a transfer student herself, decided to help students to make the transition easier. Millerbernd just finished her year as a junior transfer student. Transferring from the College of St. Scholastica to St. Kate's had been a quick decision made by Millerbernd, due to her leap from majoring in Psychology with the intention of pursuing pre-occupational therapy to majoring in American Sign Language Interpreting.
It was her experience at Camp Courage North and an ASL camp that inspired her passion to want to major in American Sign Language Interpreting, and after discovering that the best place to help turn her interest into a career was St. Kate's, she decided to transfer. Millerbernd is currently a member of Lambda Sigma Tau and its social event coordinator, a member of the ASL Club, a member of the SEEK Team and even worked at the Info Center during the school year. Though energetic and spunky, Millerbernd did not come into St. Kate's kicking butt and taking names.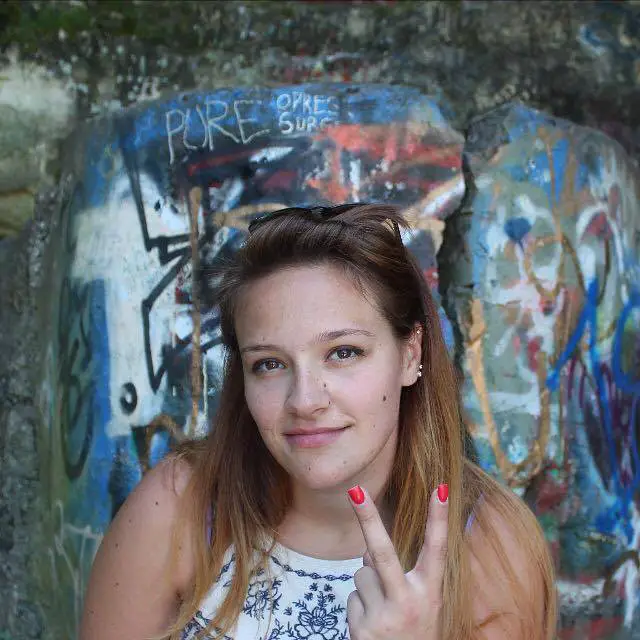 In fact, her beginnings at St. Kate's were anything but fun-filled and stimulating. When Millerbernd moved in four days before school started, all she could do was sit in her room. "I didn't know anyone and I had nothing to do. My roommate was a freshman, so she was going to the freshman activities and I didn't want to do that. So, I watched an entire season of 'That '70s Show,'" Millerbernd says. As a transfer student, Millerbernd was trapped in extracurricular and social limbo.
The only interaction offered to Millerbernd were The Reflective Woman (TRW) classes she received as a transfer student. While well-meaning in their intent, the classes did not provide the connection to the university that Millerbernd wanted, which every transfer student hopes to gain. Millerbernd's idea to start an organization for transfer students began through an assignment given by the TRW professor. The assignment was to focus on things the girls in the group thought needed to be changed. The idea actually belonged to her neighbor, but Millerbernd was drawn to the idea of helping transfer students not feel alone.
Ever the go-getter, Millerbernd talked to the person in charge of student activities. There she learned that two girls were already in the process of getting a club started. The person in charge of student activities granted Millerbernd the contact information for the girls, and Millerbernd learned that one of the girls had dropped out. "Can I join?" Millerbernd asked the remaining girl, Alyssa Mumm. After receiving an enthusiastic "sure" from Mumm, she changed her TRW paper's focus to talking about the transfer club.
However, the club had to go through a process in order to be created. The proposal had to be written, go through the student senate, receive the necessary revisions and wait to see what happened next. Fortunately for Millerbernd, who had her project done and paper written, and Mumms, who had already been working on the club guidelines, the club was chartered during the spring semester, and the Transfer Student Organization (TSO) was born.
"We want a place for transfer students to know they have a place on campus," she says.
Like Millerbernd's beginning at St. Kate's, TSO also had a shaky start. At first, only two people showed up for the meetings. Millerbernd and Mumm had to recruit girls from Millerbernd's TRW class, wanting them to be a part of the experience. She did not stop there. She went to other TRW classes to recruit other girls, promising them a place to feel accepted and welcomed. No girl was excluded from joining the club.
Despite the name, the Transfer Student Organization does not cater only to transfer students. Millerbernd explains, "Having girls who are already a part of the school help answer the necessary questions" is necessary for the transfer students. The club needed people who knew their way around the campus. Thus, everyone is invited to come and have fun, make friends and have a place to fit in somewhere. While everyone may join, transfer students are especially supposed to view the club as a guide to their new home. "We want a place for transfer students to know they have a place on campus," she says.
Millerbernd, who will be helping with transfer student orientation in late July, has plans to keep expanding the club. She will come back in the fall semester as president of TSO. When she graduates, she wants to leave the club with sustainability. Thus, once the fall semester begins, Millerbernd will run a booth at the activity fair and promote the club, hoping to bring in more girls.
Thanks to Millerbernd and Mumms, St. Kate's has become a much more welcoming place for all students. Transfer students can now go to St. Kate's and know that they have a place where they can get the necessary information, make friends and become a part of the community. What more could Millerbernd or any other transfer student ask for in a club?