Growing up as a young woman in today's society is no small feat. Although we have more opportunities than those in generations past, girls today are faced with new challenges and expectations brought on by the rise of social media and the internet. Young women are often boxed into one of two categories—pretty or smart. It may seem archaic, but aside from a few famous women, girls that love makeup and fashion are completely separate from those that love science and learning.
Stanford student Autumn Greco is one woman rising above the rest, breaking barriers and showing the world that young women can love fashion, makeup and modeling but also be a trailblazer in the scientific world.
Born in Staten Island, New York, Greco developed a love for science at a very young age. As a young girl in elementary school, she used to spend hours on the computer playing math games and performing virtual surgeries, and it was around this time that she began to develop an interest in cancer research. After a fundraiser event at St. Jude Children's Research Hospital sparked her interest, she quickly became attached to cancer research and the studies being done to cure the disease.
While she was hunting for research opportunities, she became particularly interested in researching leukemia. As a result, she began volunteering with the Leukemia and Lymphoma Society's Ties committee, where she was not only exposed to research opportunities funded by LLS, but also met patients whose lives further drove her to conduct research on the disease.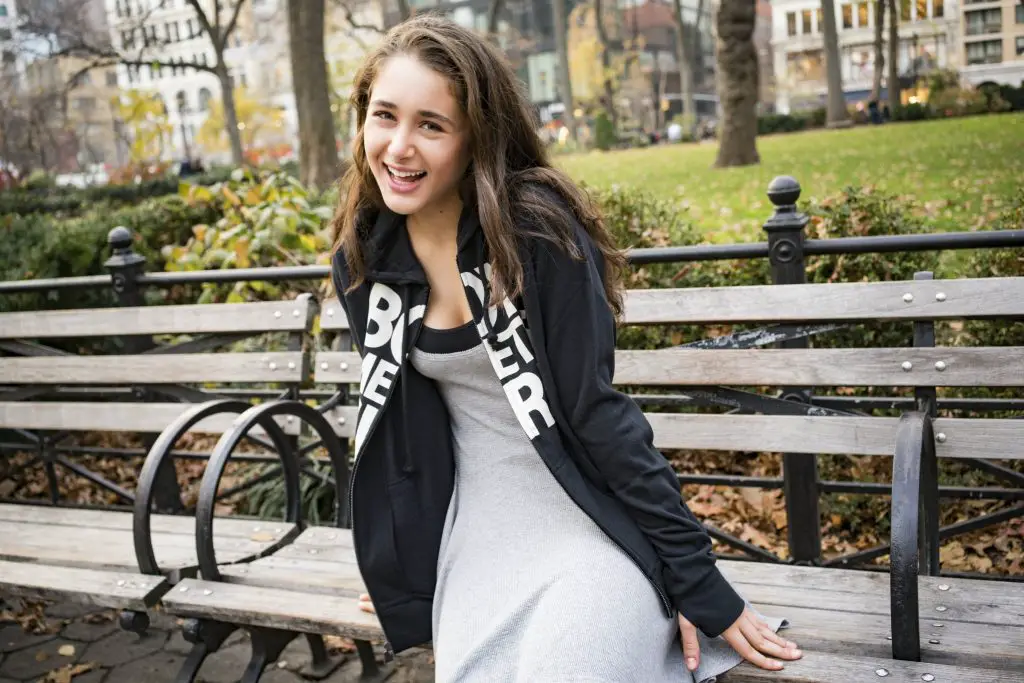 Because she was still in high school at the time, there were only so many opportunities for Greco to get involved in the cancer-research community. While exploring research grants and opportunities for high schoolers, she eventually came upon the Roswell Park Cancer Institute's program. She fell in love with the program as a result of its acute myeloid leukemia project and its therapeutic approach, and was subsequently accepted into the program and awarded a stipend from the National Cancer Institute to work and study in Buffalo, New York.
Greco's scientific accomplishments are impressive in their own right, but there's also a whole different side to her life—modeling. When she was young, in addition to her voracious interest in the sciences, Greco also had a nearly insatiable desire to try modeling. "I actually begged my parents to allow me to become a model at the age of four," she says.
Because of the birth of her younger sister and her parents' other commitments, Greco was forced to delay her dream until she was nine years old, when her parents finally allowed her to send photos to modeling agencies around New York; soon, she was signed to Wilhelmina Models. Many girls dream of becoming a model at this age and Greco absolutely thrived in the atmosphere. When she was younger, many of her shoots were nothing more than the dreams of children everywhere. For one Bloomingdale's Back to School promotion, all she did was ride a skateboard and scooter, eat ice cream and hang out with her friends, all while modeling the latest fashion trends.
More recently, her combined pursuits of a STEM education at Stanford and her modeling career have made her a name in pop culture. She was recognized by "Teen Vogue" for being a dominant young woman in her field, which allowed her to meet Rebecca Minkoff, whom Greco credits as being one of her personal role models.
"Having interests outside of STEM doesn't make me any less serious and shouldn't make me less respected in the industry."
Part of why Greco has received so much attention for her modeling and studies is that the two pursuits don't often mix. Not to say that all models are dumb or all female scientists are unable to model, but many people would be shocked to find that an eighteen-year-old woman up to her eyes in cancer research is also a contracted model with a successful career already behind her. Falling between two categories that are lightyears away from one another can be difficult, and explaining or describing oneself to a person can prove difficult.
Greco admits that she has, in the past, avoided talking about her modeling career for fear of not being taken seriously as a woman with a passion for science and research. Since the typical idea of a scientist is an old, white man peering into a microscope in a lab, Greco admits that this makes minority students feel as if science or STEM fields are not right for them. "We need to be honest with ourselves and highlight our quirky interests," she says. "For me, I love fashion and modeling. Having interests outside of STEM doesn't make me any less serious and shouldn't make me less respected in the industry."
Being only eighteen, Greco's list of accomplishments and accolades far surpasses many of her peers. But, with all of her career accolades aside, the accomplishment she holds closest to her heart is her acceptance to Stanford. She is currently focusing on bioengineering and is starting research on cancer diagnostics this month. She is also going to be featured in a brand-new web series entitled "Nerd Girls," which will highlight young, passionate women doing exciting things in STEAM fields.