In the film "One Hour Photo," Robin William's character Sy Parish describes photographers as individuals who possess the ability to freeze time. "The shutter is clicked," he says. "The flash goes off and they've stopped time, as if just for the blink of an eye." 
And it's true. How many priceless moments have been captured through photographs over the course of your life? All the emotions of birthday parties, baby showers and first dates, all contained within the confines of a single image. 
There's an indisputable grace to photography, and despite existing in an era in which nearly the whole of civilization has access to a camera — whether it's built into their phone or otherwise — the medium's elegance is preserved through the work of true artists. 
Ashley Seryn captures images unlike many you're bound to see. The California native's vivid, constantly fluctuating style is sincere and authentic, and lends itself to crafting hypnotic, striking visuals straight out of your dreams. Seryn's photos are a living testament to the age-old saying, "A picture is worth a thousand words."
As a result of her work, Seryn has amassed an impressive resume. The UCLA student has either been employed by or had her work featured in several respected platforms and publications, including Local Wolves, VOLANT Magazine and Baltisoul. Furthermore, Seryn has photographed clients ranging from YouTuber Amanda Steele to Anneliese van der Pol of "That's So Raven." 
I sat down with Seryn to discuss her artistic process, experiences working within the industry and her outlook on the future of photography.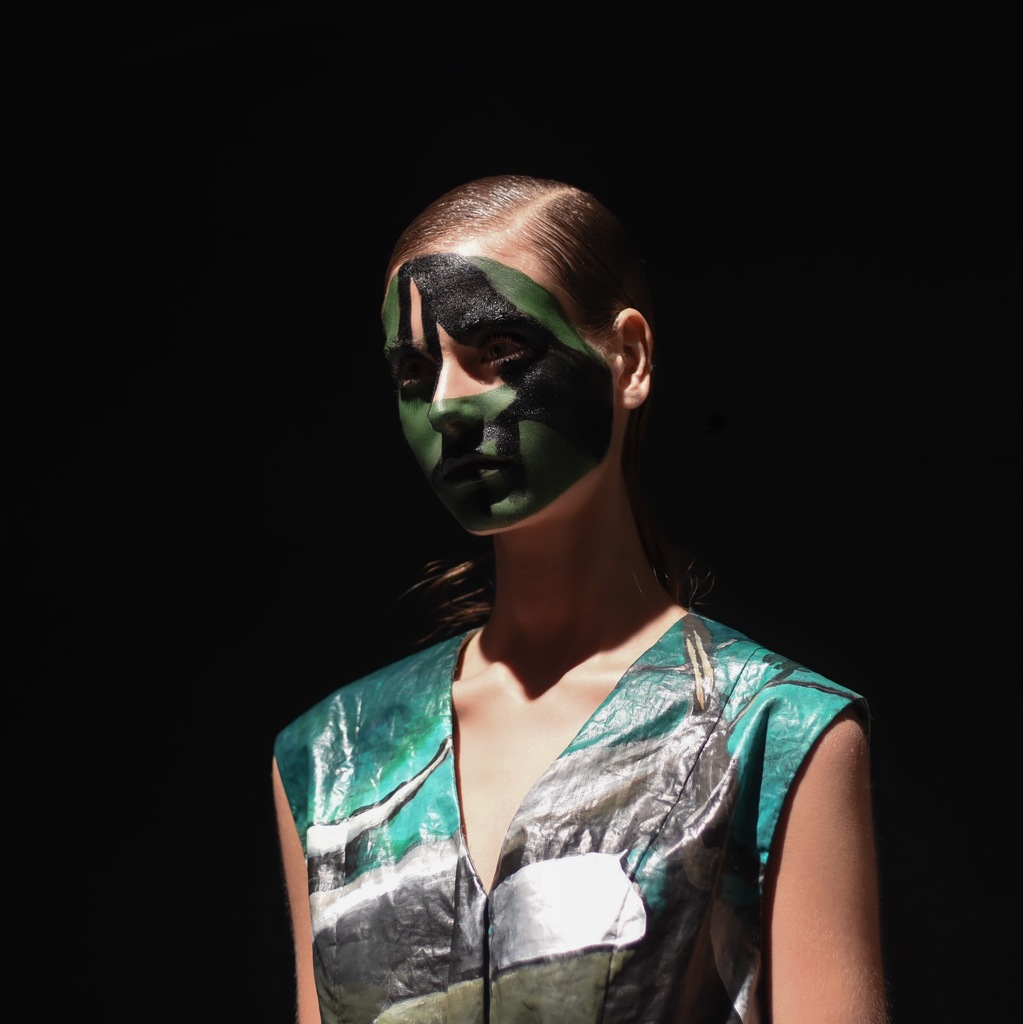 Jonathan Christian: When did you first discover photography?
Ashley Seryn: I started in either eighth grade or freshman year of high school. My dad actually does swim photography, so I'd mess around with his camera; he got me into it. I started off taking pictures with friends and senior portraits, then eventually shifted away from that and kept on going. 
JC: Do you have a strict creative process or is it more fluid and freeform?
AS: I'd say it's more fluid and freeform, but as I shoot more and more, it becomes routine in a way — the process of planning a shoot, figuring out locations or who will be on the team. But for ideas or inspiration, I think that's more fluid. 
It depends on the shoot. If it's for a magazine or client, I'll cater towards them. But if it's a personal project where I have a lot more creative direction, then I'll approach it however I want. For me, I like going into it with a general plan but nothing too serious, with every single detail lined up. It's more organic to let it happen and see what the location's like.
JC: When you're out on these assignments, are you choosing the locations and assembling your own team, or is that designated by the clients?
AS: For the magazines, they'll give me a person they want to feature, whether that means a band, a creative person or actors and actresses. I'll center the shoot around that person. Sometimes I'll be asked to get a team together of people that will handle hair and makeup.
Usually in those cases, they've found the people already, but I usually coordinate location and time. Also, I sometimes pitch people to the magazines. So if I find someone interesting who I think would be a good fit, I'll have independent creative control. 
JC: Do you enjoy the collaborative process more or working independently?
AS: I like the collaborative process. It's a little less effort on my part since I don't have to coordinate everything, but I also enjoy having that dialogue with the featured person and gaining their creative input on what they'd like to see.
JC: When you're working on your own, where do you get your ideas? Do you have a certain theme in mind you'd like to portray?
AS: I'm really into old photography. I have this specific visual style that comes from a bunch of different influences. I think there's a disconnect that's not perfectly aligned, between my work and what interests me visually, so a personal goal is to nail the visual style I'm into. 
For inspiration, I think looking at other people's work is a big one or seeing what higher fashion brands are posting. Even movies, or stuff I see when I'm driving, like storefronts or such, can help. It really comes from everywhere and everything, just random little things that could influence the next shoot.
JC: Do you prefer to use digital or traditional equipment? I know some photographers are going back to older equipment.
AS: I primarily shoot digital, but I'm definitely into film. The only thing kinda holding me back is that [film] tends to be expensive. But I have a 35mm camera, which was actually my grandpa's originally; he gave it to my dad, and my dad gave it to me. 
I want to get more into film and get more film cameras. They're a lot more fun, and honestly, I feel like you can't recreate that film look. Personally, in my work, film aligns with the specific style I go for, but digital is always the easier option.
JC: Are you more interested in the visual or emotional aspects of art?
AS: I think visuals go along with the emotional most of the time, depending on the image. Personally, I approach it from a more visual aspect, and the emotional aspect follows.
JC: What's your opinion on political art? I know there's been a resurgence in artists within different fields tackling political topics since Trump came into office. Do you think you'd ever use your art to speak on social issues?
AS: I think what they're doing is amazing. I haven't yet done any art that has political messages behind it. In the future, though, that's definitely something I'd want to do. A lot of photographers attend different events like the Women's March and do street-style, documentary photography, and that's something I'd want to try.
But, for more conceptual, political photography, I don't know if I'm ready to do just yet, but I think that type of work is awesome. Eventually, I'd like to shift more in that direction, with work that has an underlying meaning behind it instead of just photographing people I feature in magazines.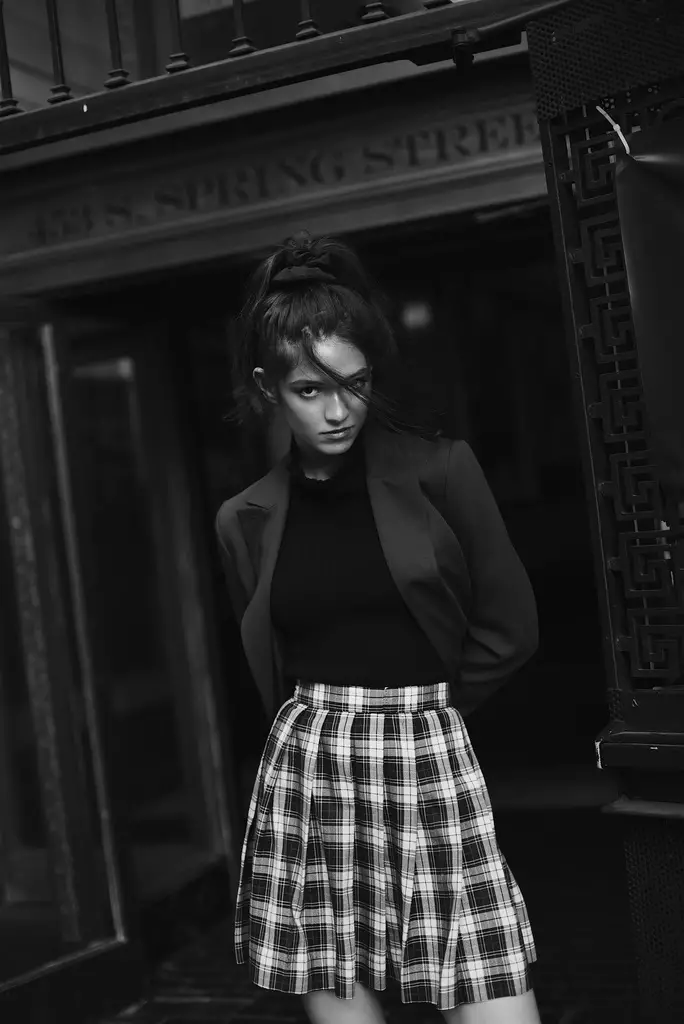 JC: Do you think all art should have an underlying message, or do you think it's okay for art to be solely for entertainment? Which do you enjoy more?
AS: I think it's perfectly okay for art to be just for fun. The artist's intent doesn't always get across to the viewer, and the piece itself can have significance based on the viewer's projections and interpretations. As long as the artist is passionate about it, I don't think it matters whether it has an underlying meaning that they thought about beforehand or not.  
JC: What's the main takeaway you want for people who see your work?
AS: I like knowing that people can subjectively view my photos and interpret them in different ways and producing work that people highlights the models and showcases their raw, natural beauty. I don't really like editing my photos.
For me, what's more important is not who views my work but the people I shoot with. I want them to be happy with how the photos turned out and they're excited about how they look. That seems superficial, but honestly, it's a big confidence booster. If I'm shooting them and I show them a preview and they're really excited about it, that makes me happy.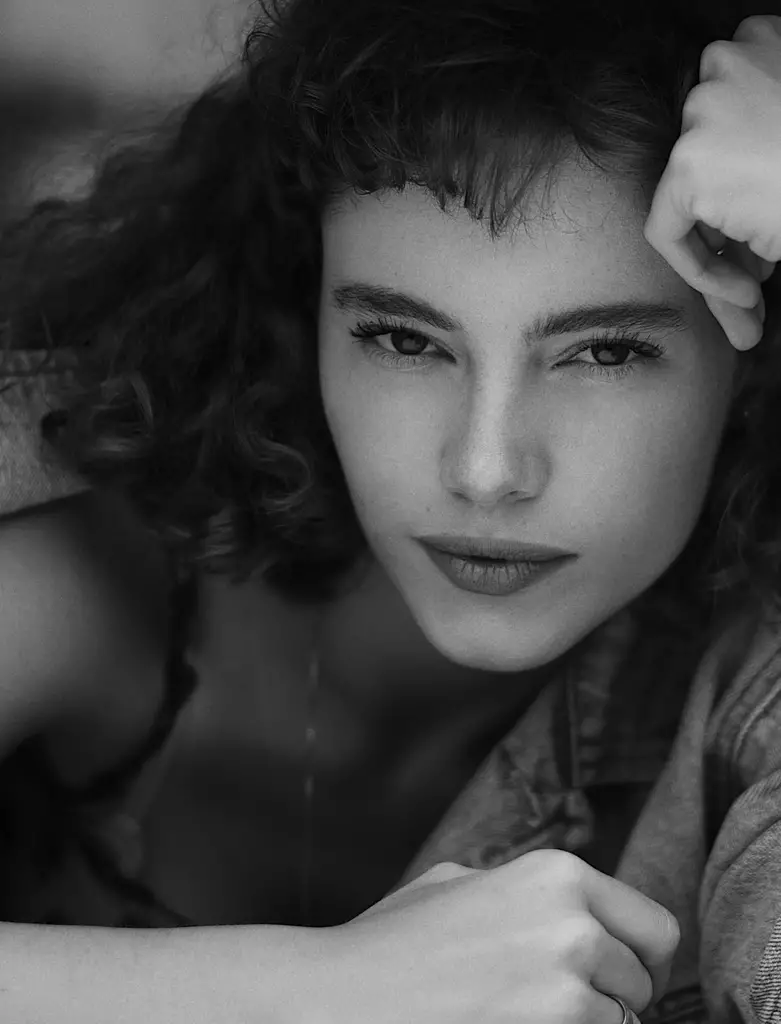 JC: How did you find your style? When I was looking through your work, I noticed a lot of your photos have an intimate, personal feel.
AS: I think it's just practice. Before, my style was not like that at all. I started off with darker, conceptual photography and then shifted into bright, colorful stuff, which is definitely not what I'm doing right now. 
I think my style is constantly evolving and is influenced by what I'm visually interested in. Sometimes I'll look back at posts from a month ago, and I won't like that style anymore. For me, a lot of it stems from what the models are wearing and the locations themselves. If I'm not inspired by the model or the clothes or where I'm shooting, it's a turn-off for me. 
JC: What was your first breakthrough into the industry?
AS: It's weird, opportunities that you were excited for before don't seem as special if they pop up now. You're not as excited about it, which is sad, but it also shows that you're growing. After I moved up to UCLA, that's when I think things really started taking off. All the creative people are in LA, all the agencies, models and makeup artists. 
I was really excited to do test shoots for agencies, but I think that was a first step. After that, shooting for these small, online print magazines was exciting. The people they sent to me were pretty famous actors and bands. As I get to shoot bigger clients, I think that shows growth. 
JC: Did publications contact you or did you submit work?
AS: I started off submitting work to the publications, but it really depends on the type of publications. I work with some magazines that feature upcoming creatives. One of them is Local Wolves and they're really great.
I originally submitted to them, and after that initial submission, the editor kept reaching out to me on projects and it became a back-and-forth dialogue. So, she'll send me people, I'll suggest people for her to feature. 
For more high fashion or art magazines that focus more on the photography itself, I'll sometimes submit editorials, but they're more selective. I feel like my style isn't as high fashion as these publications want them to be, so I mainly stick to these few I work for on a regular basis. I think it's more personal and it's gotten me a lot of good clients, so it works out.
JC: I know social media plays a significant role in self-marketing for artists. What are some of the challenges you come across?
AS: Instagram's my main platform. I also have a website, but I think people probably visit that from my link on Instagram. I don't really have a big following, which is kind of frustrating at times. Followers aren't everything, but as a photographer, followers are an important [factor].  
Your work can be amazing but having that following does give you more legitimacy in the eyes of whoever wants to hire you, especially for bigger brands. When they're looking for photographers, they stick with the big names.
It's kind of hard, but I'm trying to keep posting on Instagram and establish connections with the people I've shot with to continue that dialogue and keep in contact with PR agents and agencies.
JC: Do you have any dream assignments or publications you'd like to work for?
AS: I think the end goal is to be hired by high fashion, designer brands and be on assignment for bigger publications. I'm just seeing where it goes, and hopefully as my work grows, I'll take on bigger clients.
JC: When you graduate do you plan on pursuing a major-related career or photography full-time?
AS: Probably a major-related career. I'm a communications major right now, and I'm thinking of going into digital marketing, which is really broad. I'm interning at a branding agency right now. I definitely want to continue photography, but I like having both options there by actively pursuing a major-related career and doing photography on the side. 
JC: Where do you think the future of photography is headed?
AS: Now with the iPhone X and cameras becoming cheaper, photography is very accessible, which is great. However it also lowers the general standard and your photography service itself isn't as valuable. If someone has a good camera, you point and shoot, and it turns out pretty good, honestly. 
That part is kind of sad, but even though that exists, it can incentivize people to think outside the box and set their work apart from other people who aren't as serious about photography. But it's definitely changing, especially with social media. Everyone has a camera, and everyone takes pictures. 
JC: What advice would you offer to students pursuing careers in the arts or aspiring photographers?
AS: I'd say, definitely don't stop or become discouraged despite being in school. I think going into college, I took photography a lot more seriously and spent a lot more time on it. Just stick with it. If you're passionate about it, then it's important. Opportunities will pop up if you continue to stay devoted.