Often times, our childhood dreams remain a childhood dream. Every kid wants to be an astronaut, a ballerina, a movie star or a singer; however, at a certain age, those dreams are left behind. Most young adults feel the need to let reality sink in, so they leave the so-called delusions of grandeur in the past.
Well, twenty-two-year-old, Italian-American Alexandria Norado did not let that stigma stop her from pursuing what she loved to do. Born in Toms River, New Jersey but relocated to Texas at the age of four, Norado is a senior at University of Texas at Arlington (UTA), majoring in CLIS-Russian and minoring in Korean. Employed as a server at Gaylord Texan, a server at Family Karaoke and the Marketing Assistant for Yelp Fort Worth, Norado still finds the time to pursue her passion. Now, she's decided to make a big change in her life: She's starting up her own photography business, Allie Norado Photography.
A Snapshot of the Start
From a young age, Norado found herself fascinated with cameras and camcorders, toying with them and toting them around wherever she went, even bringing them to school with her. "I would always carry them around and film my friends and events/school trips," says Norado. The road to photography was not an easy one, nor one many people understood. "I actually got made fun of for the antics by classmates that would ask why I was always recording people," she explained.
So, how did Norado end up sinking further into photography? She found herself taking a Photo-Journalism class in high school, and soon after enrolled in an additional intro course and then a secondary course. "By then, I was taking my friends' senior portraits and experiencing a lot of work with film—my most favorite medium," Norado says. Film captured Norado's attention and she soon found herself working toward an unrealized goal.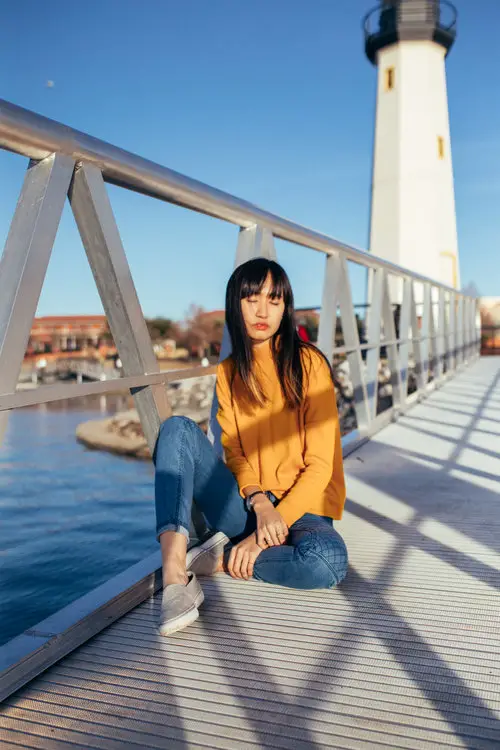 In 2013, Norado delved into the task of taking senior pictures for college students, wanting to see if she could make a business career out of the beloved hobby. She says, "Most typical seniors don't want film-based photos, so all my business plans didn't take place quite then." While that could have been taken as the first hint of failure, Norado did not let that stop her, and she continued taking photos and striving for better mastery of art in film form.
Though she had been working on her craft for some time, Norado felt the first image she could be proud of came about in 2014. "It was taken with expired Portra 400 on my Minolta X-700 in 2014," Norado explains, and it became the first of many images she would feel represented her growing experience.
Developing Her Craft
In 2016, Norado felt herself getting serious about her work, wanting to build on what she was already doing, so she began reaching out to models about their portfolios, doing charity shoots for the Make-A-Wish Foundation and Allies in Youth Development. In school, she did historian work as an officer for on-campus organizations, and she began collaborating with businesses. "I also became a KPOP Journalist/Photographer for Officially KMUSIC and the official Yelp Fort Worth photographer," Norado says. There have been many avenues for this young photographer, and she has not shied away from the challenges.
While some may not find the beginnings to be glamorous or exciting, Norado was happy to offer her services in these areas and to these organizations. She gained valuable experience. She grew as a photographer. "Once I started learning more, I kept switching gear and changing up my style until I felt more comfortable," Norado says. "I wish I could say I'm at the point that I want to be at and that it only took a year to enjoy my work, but truthfully, I am re-situating myself to a point of appreciation with my work. I aim to create work that is reflective of art, not solely a pretty image." She's not even close to being done with her journey as a photographer or as an artist. Her work ethic has enabled her to become determined to achieve the goals she's set for herself.
The Sharpening Image of Allie Norado Photography
In seeing her major, one would be surprised Norado chose to pursue photography. Norado herself says that she had not originally intended to start a business, but now that she has begun, she plans to continue her work and build Allie Norado Photography. She does not have a solid plan established for the long term, but that isn't due to lack of interest in building a foundation. "I like to envision a vast plan, but I feel as though I have only gotten so far as I have through not having a plan at all. I don't want to restrict myself to the hopes of a younger me, and I also don't want to create any unrealistic narratives," Norado says, showing that she does have hope for this start-up business to evolve into something greater.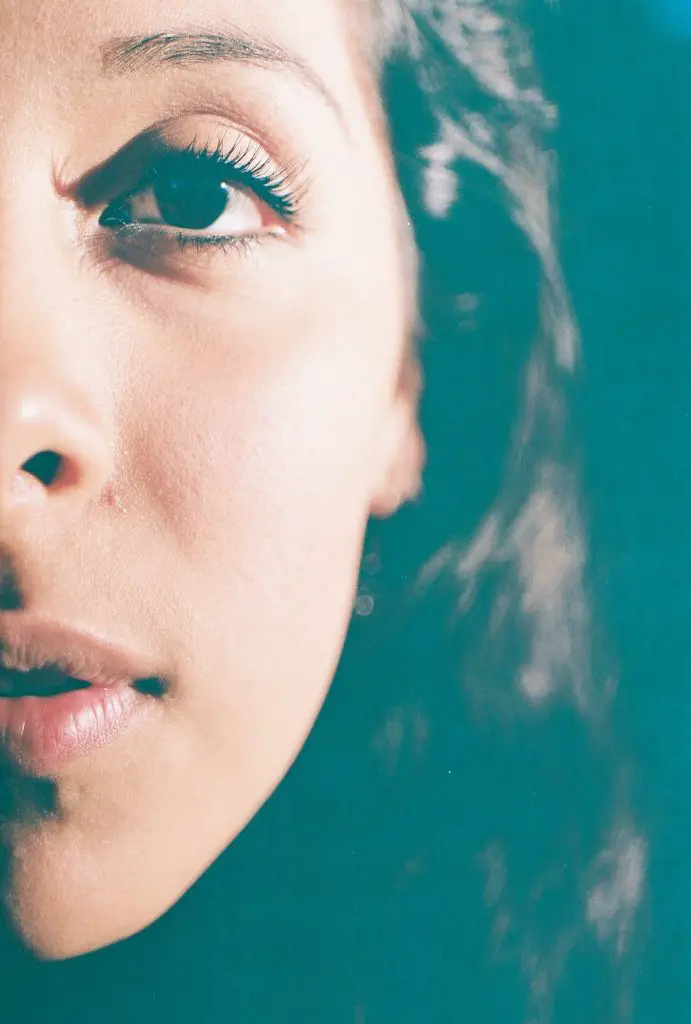 Although Norado isn't going to school for photography, she does not feel that is an issue. "I want to advise other photographers that it isn't your gear or your academic knowledge that hinders your work; it's what you choose to learn on your own. If you believe you'll become who you want to be just from attending and accepting a degree, you're in for due surprises. You can learn much more from being passionate about something than spending years learning it," she says. Her childhood passion has become a reality because she refuses to be limited—and her work reflects her belief as she continues to capture scenes in beautiful, creative ways.
At the moment, Norado is in the process of collaborating more with Yelp, as well as with Perverse Sunglasses and brands such as Loyal K.N.G and KORElimited. She feels that in doing this, she can continue to acquire experience. She says, "I think those are enough to occupy me until the time comes. It's always been my dream to work for NPR, so maybe this will be the nature in which I'll work with them." Photography has become a link for Norado to an oasis of opportunity. Her business, while new, shows much potential and promise, and Allie Norado Photography is a business that will speak for itself for years to come.
IG: @Allienoradophotog | @epicurediary
Twitter: @visualilinx
FB: Allie Norado Photography