Maya Varma did something at the age of seventeen that many people will never even accomplish in their lifetime—she invented a device that can save lives.
Varma, now a rising sophomore at Stanford University, won the First Place Medal of Distinction for Innovation at the Intel Science Talent Search in 2016 for designing an inexpensive pulmonary function analyzer for the diagnosis of five pulmonary illnesses. Unlike the typical devices that hospitals use to diagnose lung diseases, Varma's invention is exceedingly affordable, with the necessary materials costing a measly $35.
Varma was awarded $150,000 for winning the competition, which she is using to pay for tuition and academic expenses at Stanford. She is pursuing an Engineering degree and hopes to someday work in the medical device innovation field, a fitting career path, since it is an area in which she has already made incredible progress. I had the opportunity to speak with Varma about why she chose to invent a device to diagnose lung disease, how her design works and what her plans are for the future.
Lexi Lieberman: Tell me about the device you invented. What does it do and how does it work?
Maya Varma: According to the World Health Organization, the prevalence of respiratory diseases such as asthma, chronic obstructive pulmonary disease (COPD), restrictive lung disease, emphysema and chronic bronchitis has been growing rapidly around the world over the past few decades. Six hundred million people worldwide have some form of respiratory illness, with COPD specifically being the third-leading cause of death after heart disease and cancer.
These illnesses are diagnosed by a device called the spirometer, which determines lung function by measuring the volume of air that a patient expels. The current spirometers that are used to diagnose these respiratory illnesses cost thousands of dollars, which makes them too expensive for use in developing nations. As a result, 75 percent of those afflicted with COPD are receiving no medical treatment. And so, it is not surprising that almost 90 percent of all pulmonary illness-related deaths occur in developing nations as a result of the lack of access to affordable diagnostic equipment.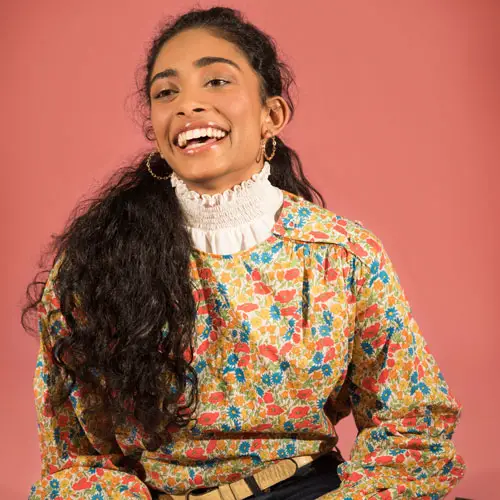 These alarming statistics, as well as my personal experiences with a friend who has severe asthma, motivated me to begin work on my project. I designed a low-cost, smartphone-based pulmonary function analyzer that can be used to diagnose and manage the five respiratory illnesses listed above. The system includes a 3D printed mouthpiece in which the patient exhales, an electronics board that processes the data and an Android application that graphs incoming data and interprets results.
Test results show that my system was able to detect and classify symptoms of five different respiratory diseases accurately, and the total cost of the parts of my system is under $35, which will make the system affordable even in the poorest countries, where the majority of respiratory disease patients lack access to diagnostic equipment.
LL: How did you manage to make such a cost-effective device?
MV: The final cost of parts for my system was only $35, making it cheaper than modern diagnostic equipment that can cost thousands of dollars. The low cost of my device is a result of using cheap microcontrollers, open-source software, 3D-printing technology and inexpensive smartphones and tablets. The availability of these tools gave me the ability to build a cheap, yet powerful medical device that is accessible to large populations. The spirometer is just one example of a medical diagnostic device whose cost can be brought down by orders of magnitude using off-the-shelf hardware and software, in conjunction with a smartphone.
 LL: What motivated you to invent a device to diagnose lung disease?
 MV: I came up with the idea for this pulmonary function analyzer four years ago when one of my close friends had an asthma attack and was taken to the hospital; she later told me that the doctors used a spirometer to check her lung function. My research on lung function testing exposed me to the plight of millions in the world who remain untreated of respiratory diseases due to the high cost of diagnostic equipment, and this motivated me to begin working on this project.
LL: How did you react when you learned that you'd won the First Place Medal of Distinction for Innovation at the Intel Science Talent Search?
 MV: I was extremely shocked and excited to be named as the first place winner. I had absolutely no idea that I would be selected, so it was a definite surprise. I'm so grateful to have had the opportunity to participate in Intel STS, meet the other finalists and share my research—it was truly one of the most rewarding and enriching experiences of my life.
LL: Any progress with obtaining a patent and releasing your spirometer to the market yet?
MV: I'm still working on it! I have filed a provisional patent on the system.
LL: What are your plans for the future?
MV: While completing my undergraduate studies, I intend to continue my involvement in research. I work as an intern at the Stanford Medical School, developing programs to study the genomic causes of diseases. I am also working to test and refine my pulmonary function analyzer. Eventually, my goal is to work in the field of affordable medical devices, conducting innovative research and helping to bring novel diagnostic technology to those who need it most.