Everyone has a competitive side, and it can reveal itself in different ways. For some, it comes with trivia and mental puzzles. True, knowing about random history, science or pop culture doesn't seem helpful in everyday life, but when you're on the couch, and Steve Harvey is asking you to name a fast food place known for their hamburgers, suddenly, the little nuggets of knowledge in the back of your brain come in handy and let you compete against the contestants on the stage.
Naturally, many people want to actually become a contestant on a game show at some point in their life. Whether they win or lose is irrelevant. As long as they get to appear on the stage they are used to seeing on their television set, they get a chance to do something most people only dream of doing.
Stanford University's Viraj Mehta became one of the lucky few to actually get such an incredible opportunity and cross off part of his bucket list, because last month, he competed for $100,000 on the popular, long-running trivia game show "Jeopardy," specifically, a special College Championship edition of the show, going all the way to the finals.
I was lucky enough to have a brief talk with him about his experience on the show, from the audition to the broadcast, and I had a great experience talking to someone who's smart enough to be on one of the most challenging game shows on television.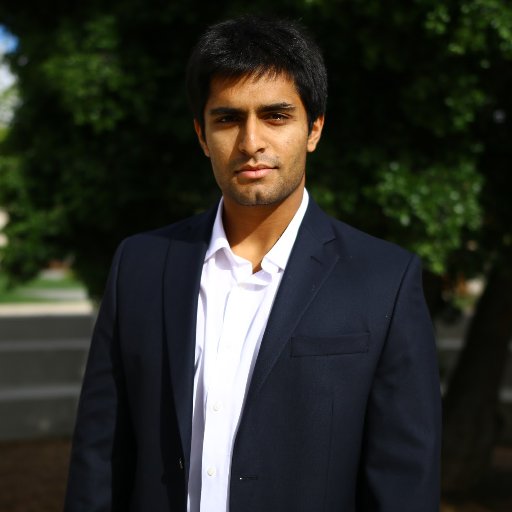 Eric McInnis: So Viraj, what year are you currently in, and what are you studying?
Viraj Mehta: I'm a junior studying Mathematics, and I'm also pursuing a Coterminal Master's degree in Computer Science.
EM: Before you actually appeared on the show, would you consider yourself a fan of "Jeopardy"?
VM: Yes, I've been a big fan of "Jeopardy" my entire life. Before I left for college, I would watch pretty much every episode.
EM: How did the producers of "Jeopardy" discover you? Was there a casting call? Was there a survey? Was there something else?
VM: There was an online test, which I passed [of course]. Then, there was an in-person audition and interview where they asked me some questions, and then we played a mock game.
EM: How many people were you competing against during your time on the show?
VM: There were 15 [other people] in the show, all of whom were super talented and super charismatic people. I'm flattered that I was picked for a group like that one.
EM: So of course you've met the host Alex Trebek. How would you best describe his personality? Was he nice? Was he warm? Was he distant?
VM: He has an excellent and very dry sense of humor and plays the straight man exceedingly well. He's a professional. And he's exceedingly polite.
EM: How would you describe the other contestants in terms of their personalities? Were they nice and friendly? Or were they hostile and competitive?
VM: The other contestants were fantastic [to be around]. Though this was a competition, we all were very collegial the whole time, and I think that really helped make this a great experience.
EM: Jeopardy's known for being a pretty hard game show. How did you study and prepare for the show?
VM: I mostly prepared by watching old episodes and reading the 2017 U.S. News and World Almanac.
EM: How exactly did your friends react to you appearing as a contestant on the show?
VM: They were all really hyped. [There were] some packed watch parties at Stanford, which was awesome.
EM: After a month since being a contestant on "Jeopardy," what would you say are the most memorable moments of your experience on the show, whether it be before, during or after the show?
VM: I think the most memorable things were coming from behind to win the semifinal game, causing a national shitstorm by accidentally flipping off Alex Trebek and being able to compete in the final!
EM: So now, what are you planning on doing in the future?
VM: Well, right now I'm trying to get a PhD to work in artificial intelligence. Hope to get it real soon.
EM: Are you on any social media sites?
VM: Yes. I have a Facebook account, and my Twitter handle is @thebigmehtaphor.