One simple question can turn a person's day, or even whole life, around. Checking in one someone every now and again shows them that you care and that they're loved, and it's one thing that inspired Izzy Lloyd to start the "Tell Me About Your Day" movement.
In March 2015, Izzy Lloyd found out that two of her freshman friends committed suicide within a week of each other, and the students of the Massachusetts Institute of Technology (MIT) mourned over the loss of their classmates. During the time of grief, students came together and provided encouragement for one another. Lloyd says, "After that week I noticed the entire MIT community come together in an enormous way." Although she was more than happy to see MIT's students building each other up via positive emails and social media comments, she wondered why all this positivity came only after the deaths of two students and wasn't continually present. That's when Lloyd came up with Tell Me About Your Day (TMAYD), a program that focuses on the importance of mental health and ending the stigma surrounding it.
People who participate in the movement wear TMAYD wristbands as a tangible reminder to care for themselves and others. "When someone wears a wristband they are telling the people around them that they care, even if the care isn't very much. Then, multiply that one person by a four thousand person campus, and you have an extremely powerful, visible network of people telling you that they care about you and would be saddened if anything happened to you," says Lloyd.
Over the couple years TMAYD has been around, the network has grown significantly. Since the organization's start two years ago, Lloyd's support and advocacy for mental health has spread all across MIT and has reached over ten universities and even some high schools.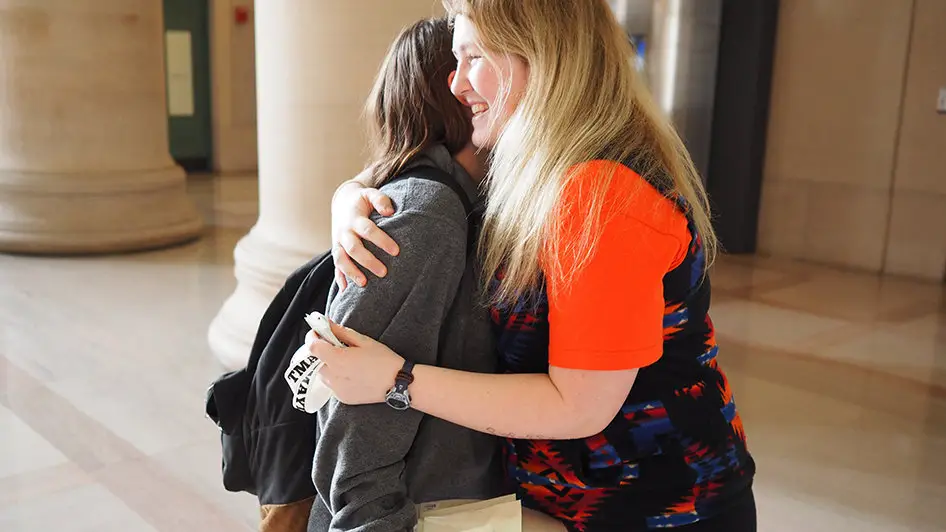 TMAYD and Mental Health
Many people believe that it takes a tragedy to practice self-care in the area of mental health, but Lloyd describes mental health as a title that encompasses all mental states: happy, sad, frustrated, confused, elated and depressed. Of course, not everyone sees mental health the same way. Because some individuals have an uninformed viewpoint, Lloyd wants to encourage people to see mental wellness as just another part of health rather than rush to place harsh judgment on both themselves and their peers.
To open her mind and change people's way of thinking, Lloyd started talking about mental health in terms of remaining mentally healthy—just like exercising or brushing your teeth—what habits and practices can you build into your life in order to remain mentally healthy? In other words, just view mental health as normally as you would physical health.
One solution that she came up with was the TMAYD wristbands; wear one every day to remind yourself to stay empathetic and understand the importance of keeping both your mind and body healthy, which is essential for any person, especially if they are pursuing an education. Of course, TMAYD has had an undeniable effect on Lloyd as a student and as a person.
Balancing Student Life with TMAYD
Lloyd is majoring in Mechanical Engineering and Product Design. Her field may have very little to do with mental health, but it changes lives in a different and still positive way. Plus, Lloyd really likes building things, and so far she has successfully built up a community of support. Of course, Lloyd does much more than just study, she also sings in an a cappella group and participates in her sorority's activities.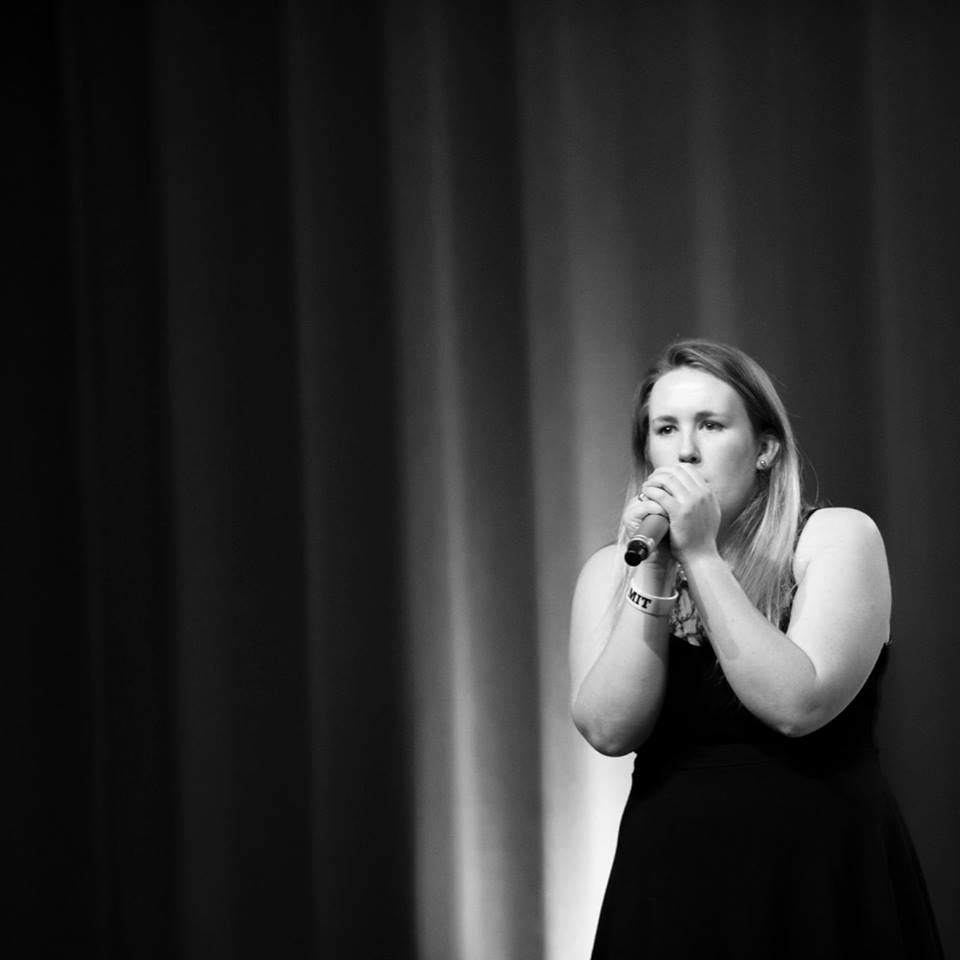 As one would assume, managing TMAYD is a great responsibility that can make student life difficult, along with sorority and a cappella life. Lloyd admits that TMAYD can get in the way of schoolwork, and says that the initiative itself is meant to be easy to incorporate into a person's life—just grab a wristband and go. However, planning the entire thing is a little more time-consuming. Lloyd also jokes that "MIT probably does a lot to keep me fighting to stay mentally healthy." Luckily, she has struck a good balance between the two and aims to help others do the same.
TMAYD's Effect
Izzy Lloyd runs TMAYD with two other people, and their efforts have reached ten other universities and two high schools. TMAYD offers wristbands that remind everyone to provide support for their fellow students. TMAYD has touched every aspect of Lloyd's life and has taught her many important lessons.
Through the course of the movement, Lloyd has discovered that she can show people that they are loved by many, including herself, even if they have never met. But, Lloyd has been able to meet plenty of people and make a difference in their lives. By reaching out to and impacting others, Lloyd is bringing attention to the subject of mental health, which she says often gets swept under the rug.
With all of Lloyd's success, it's safe to say that she and TMAYD have a bright future. The movement has spread to many schools and shows no sign of slowing down, and neither does Lloyd. Lloyd says, "I plan on continuing to work on TMAYD and spread the movement to as many people as I can. I hope to grow it into a worldwide movement."
If you'd like to help Lloyd achieve her goal and have TMAYD's message reach even more people, please visit the Tell Me About Your Day GoFundMe page and leave a donation. Also, start connecting with others now by telling readers about your day in the comments below.