Sophomore Daishi Tanaka is currently studying Government at Harvard, where, as an undocumented immigrant, he serves as the co-director of a student activist group on campus, Act on a Dream. The group has worked to expand the protections that Harvard guarantees its undocumented students, and it continues to push for more acceptance and activism even today.
Tanaka's parents lived as undocumented immigrants in the United States, and he himself is undocumented. As a result, Tanaka admits to having fewer opportunities than others around him. His parents were never able to afford a house, and because of their lack of income, Tanaka enrolled in schools that failed to adequately prepare him for college. "I didn't know what the SATs were until the end of my junior year," he says.
Still, Tanaka performed well in school, even while working a part-time job, and he was accepted to Harvard, an impressive feat on its own. Combined with his circumstances, Tanaka has shown that his intelligence and dedication are unmatched and indefatigable.
Acceptance to Harvard
After getting into Harvard, Tanaka was unsure how he would pay for college. Though, because Harvard apportions need-based scholarships, regardless of immigrant status, he was able to receive a full-ride scholarship.
Harvard enrolls about 60 undocumented immigrants, and some, like Tanaka, are able to receive financial aid. His scholarship was crucial, as his parents had left the United States previously, amid the stresses and fears of increasingly aggressive, anti-immigrant rhetoric, especially during the last election cycle. Because his parents had not been living in the U.S. legally, though, they are now barred from entering the country for 10 years. "I don't know when I will see my parents again," Tanaka says.
Tanaka himself is protected under the Obama-era executive order DACA, or Deferred Action for Childhood Arrivals, which allows him to remain in school. He cannot receive government financial aid, though, nor can he find employment through federal work-study programs. He must find work by himself.
Concerns About Immigration
Overall, Tanaka is concerned with the rhetoric expressed during the past election cycle as well as actions taken by President Trump and his administration, in mounting public opinions against undocumented immigrants. "Right now, it is difficult to feel hopeful for the future, especially with the White House being so anti-immigrant," he says.
Nonetheless, Tanaka continues to study and seek change. The multiple travel bans that President Trump has attempted to enact, as well as the repeal of other protections for undocumented immigrants under Obama, leaves Tanaka with the concern that ultimately, DACA could be repealed.
With his present and future left uncertain, Tanaka has made it his mission to work with Harvard's administration to grant protections for other undocumented members of the student body.
Act on a Dream
Much of Tanaka's work is as co-director of the undocumented group on campus, Act on a Dream. As an Immigration Advocacy organization, the group pushes for "immigration reform, but also hopes to create a sense of community on campus, making [their] voices heard."
Tanaka's group, made up of both undocumented immigrants as well as allies, seeks to foster a sense of community around Harvard through demonstrations, lobbying efforts and educational initiatives. "We want undocumented students at Harvard to feel comfortable, welcome and, above all, safe," he says.
One of the main concerns of undocumented immigrants is the word "illegal." Many think of undocumented immigrants in demonized terms, believing that they steal jobs, terrorize Americans or start drug wars. Without knowing the full story, people vote against them in local and national elections. To counteract misunderstanding, the students of "Act on a Dream" organized a demonstration, wherein a wall with the word "illegal" was covered by students, writing other adjectives to describe themselves and their colleagues, such as "family, friends, educated and hardworking." Tanaka says the message shows that the description of undocumented immigrants "goes far beyond 'illegal.'"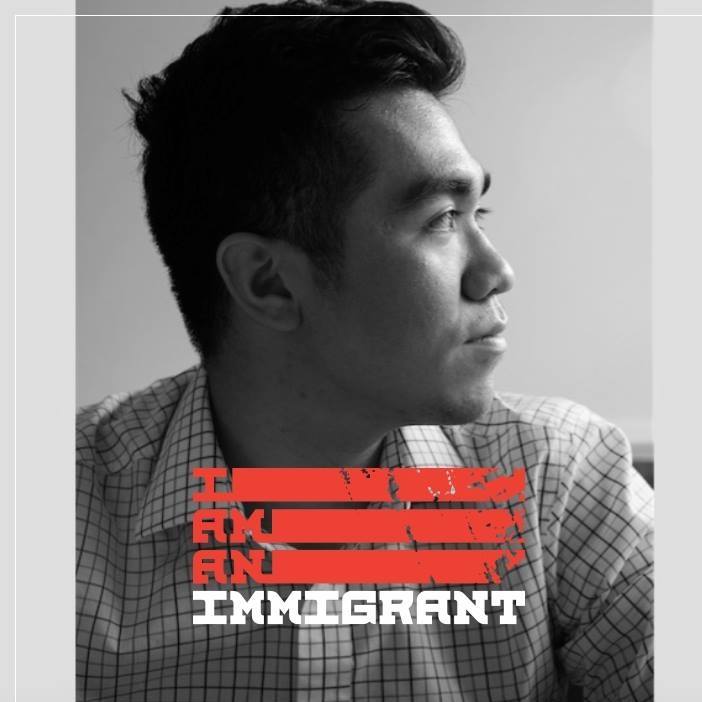 In addition to demonstrations, the students have organized around local politics, meeting with Massachusetts state representatives to discuss options for protecting undocumented immigrants. They've also brought their concerns to the forefront of politicians' minds through advocacy and educational campaigns.
By helping to organize his fellow students, Tanaka's mission, and that of students like him, is not just about changing immigrants' immediate life in college. By expanding as a group, they are seeking to make local government more inclusive, creating a sense of community that will grow among people and states.
In response to the group's action, Harvard now has hired a full-time immigration lawyer for its students. The hiring is not only for a crisis moment, such as when immigration, or ICE, officials inquire about a student, but also to help students navigate the complex field of immigration law or apply to become a citizen.
In addition, Harvard has created an Undocumented Student Working Committee that will think of long-term solutions to support undocumented students. Tanaka is one of the student voices in the group, ensuring the interests of undocumented students are represented. When confronted with federal officials, Harvard has guaranteed that they will not release information about undocumented students, and the federal officials attempting to remove undocumented immigrants will require a warrant to step foot on campus. On-campus police will also refuse to work with those officers.
The hiring of a full-time lawyer and other protections like it, though small, mark significant changes in the administration, brought upon by the involvement of Tanaka and the student body. Yet, Harvard still presents its challenges. Although there have been some gains in protections for undocumented immigrants, the president of the university has declined to make Harvard a "sanctuary campus." This battle will remain a keystone in Act on a Dream, though, in order to protect its members and undocumented students as a whole.
Looking to the Future
"I want to make it clear that there are still a lot of changes that we want to see at Harvard," Tanaka says. Although they have made significant changes on campus, Act on a Dream is still working with the school's administration and reaching out to the local government. The group hopes to change the policies of Harvard, and by extension, use the full power of the Harvard name to "eliminate the single-story narrative of undocumented immigrants" and show how each person has something unique to contribute. "It's not perfect, but we're getting there, for sure," Tanaka says.
Tanaka plans to expand the membership of Act on a Dream to include other students, especially those who may be afraid to reveal themselves as undocumented. Act on a Dream wants to become the central location for all undocumented students on campus, as well as allies who want to be part of the movement.
Tanaka is working with the fellow directors of Act on a Dream, as well as school administration, to create a physical location in the student center to support undocumented students, who have legal questions or need a space of inclusion. "Our organization has been crucial in communicating the urgency…because if the students don't speak up, the administration won't act on their own," Tanaka says.