What began as an Instagram page inviting people to photograph their fight against sexual assault has morphed into something even founder Sara Li hadn't realized was possible. Recognizing the need for a change in how the world views rape culture and sexual assault, Li founded Project Consent, a global, non-profit movement dedicated to changing the narrative of consent and serving as a community for survivors. With a staff of over forty individuals, a position as one of the leading partners in the White House's "It's On Us" campaign and a 2016 honorary nominee for the "Her Campus: 22 under 22 most inspiring college women," Sara knows how to turn painful experiences into kickass motivation.
She proves that it's what you do with the cards you've been dealt that truly makes you who you are. I was able to chat with her about the emergence of Project Consent, the #ConsentIsSimple campaign and what the future hopefully holds for survivors of sexual assault.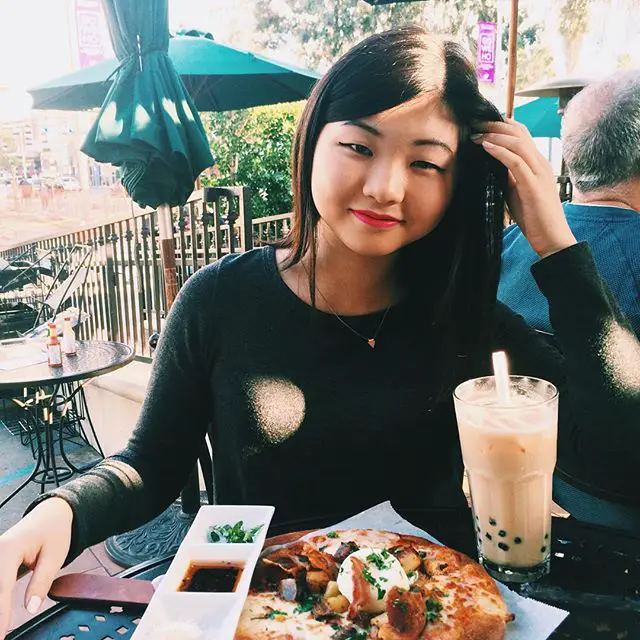 "Project Consent stemmed from something personal and traumatic. I don't want to be the center of focus, but Project Consent is about overcoming, and I did that; now, I'm helping others to do the same."
"The immediate reaction [to Project Consent] was mixed. I got a lot of support online, from strangers around the world, but I got a lot of backlash in my own community."
"It was almost like an overnight switch: One day, I was your run-of-the-mill teenager, and the next day, I was a trending piece of gossip. Looking back on it, I think it had little to do with people being genuinely in favor of sexual assault and more to do with a mob mentality of immaturity, especially at that age."
"I caused a controversy, and people didn't react well to it."
"Everyone was quick to poke fun, which dismisses the point I was trying to make that 'sexual assault isn't funny.' A few individuals created fake social-media accounts and used them to anonymously post crude things. It was a terrible time to be in high school. It was hard. I dropped a class and stopped going to lunch because I didn't want to face the constant ridicule. Some people were kind and supportive, but the hateful ones are always the most vocal."
"But, it's three years later, and we're still going. I still get a lot of hateful remarks, because people like to troll and be mean for no apparent reason, but you learn to tune them out."
"Originally, [Project Consent] was just a statement of support, a group of people coming together and building a community that supported survivors. At its core, it's still that. But, since then, we've expanded our work. You can say that we do a little bit of everything."
"I'm studying Strategic Communications, so I'm able to use what I'm learning in the classroom and apply it in our campaigns."
"We now speak around the United States to raise awareness. We create sex-education curriculums to teach consent at a young age, and we fundraise for domestic-abuse shelters. We attempt to create content that promotes a better, safer culture for everyone to live in."
"It's surreal to me how big we've gotten."
"I'm most thankful for the survivors of sexual assault who join our movement, because that means something to me. There are obviously people who oppose what we do, for whatever reason, but that's even more motivation to continue what we've been doing."
"Last year, I got a call from Juniper Park, an advertising agency in Canada. They reached out and offered to develop this campaign [#ConsentIsSimple] that explains consent without any metaphors. We executed the campaign, and I think it was a huge success because it addressed the elephant in the room in a straightforward, approachable way."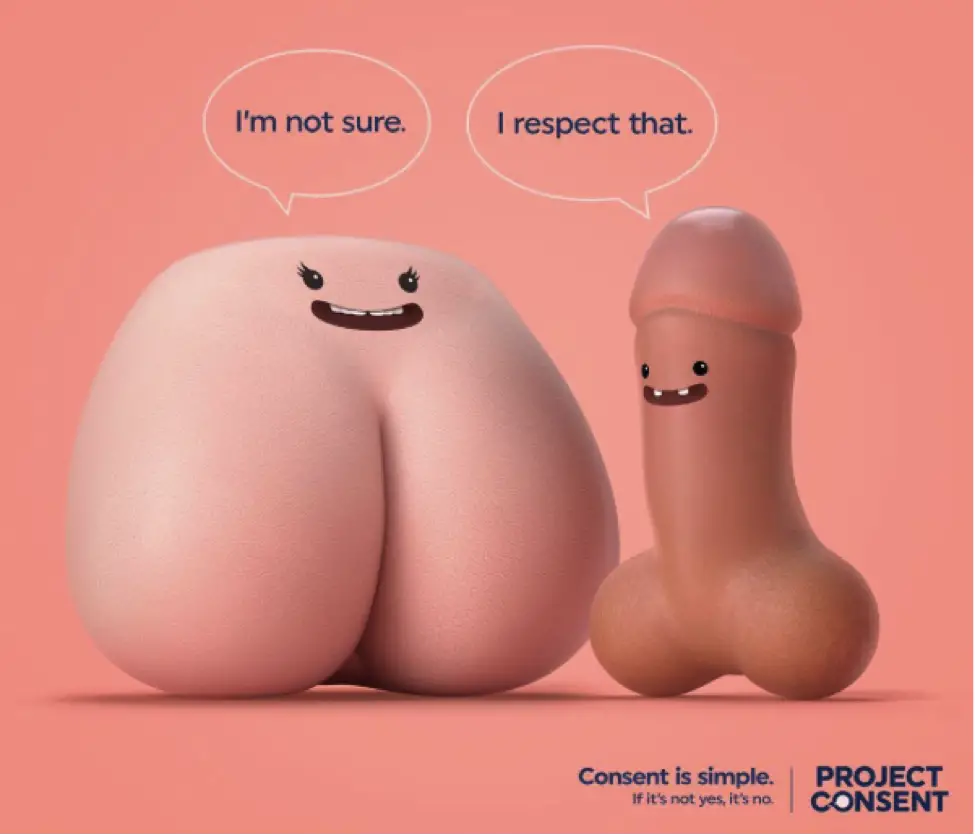 "It was kind of silly with animated genitals and all, but it got people talking, and it took away the taboo factor. We've gotten a lot of good feedback on the campaign."
"We also work with Joe Biden's 'It's On Us' campaign. He started it during his time in office, and it's one that I personally think has done wonders for our cause. We work with them on cross-campaigns, particularly on social media, and join forces in using our voices to raise awareness. They focus most on sexual assault on college campuses, so it was a great opportunity for us to get involved with universities in the United States."
"We have a submissions page, where people can submit their art and writing for us to publish and share. We also have seasonal recruitment, so people can apply to join our staff. But, the biggest thing anyone could do is just be a good person."
"We plan on moving forward and doing our best to be a good voice in the world. I always say, 'If you want to make a difference, do it.' It doesn't have to be monumental for it to matter. If you see something wrong, speak up. Take action. Be the change in your community."
"Project Consent can do a lot, but it can't do everything, so I hope that we cease to exist in the near future. A world without Project Consent means a world where sexual assault isn't normalized, and survivors are given the full justice that they deserve."
Check out Project Consent on Twitter, Facebook and Instagram, or visit their official site.