Legend has it that a person's chances of playing in the Super Bowl are greater than their chances of competing for the title of Miss America or Miss USA. Samantha Washington, a University of Nebraska-Lincoln sophomore, has beaten those odds—twice.
The queen previously held the title of Miss Nebraska's Outstanding Teen and competed in the Miss America's Outstanding Teen Pageant in 2013; now, she's trying her luck (or rather, her practiced skills) at the Miss Teen USA competition as Miss Nebraska Teen USA.
In the peak of her preparations for the national pageant in Phoenix, Arizona, the last week of July, Washington is in the midst of defining her six-pack for her swimsuit walk and is making plans to take her platform on adoption nationwide. The Minority/Ethnic Studies and Fashion Merchandising double major is hoping to again make history, and challenge the "perfect girl" pageant queen stereotype by letting loose and being her goofy self.
Abby Wolfe: You've been competing in pageants for a few years now and clearly have a knack for them. How did you become involved in pageants initially?
Samantha Washington: I was a competitive cheerleader and competitive dancer for twelve years until I chipped my kneecap while tumbling, and I couldn't do the things that I wanted to do anymore. I was in a wheelchair for six months. During that time, I focused more on singing, which I love as well, and that led me to talent competitions.
I had been watching the Miss America, Miss USA and teen competitions every year since I was little, and I suddenly realized they were a great opportunity. So, the day I got out of my wheelchair, I hopped up, met with a coach and started preparing for my first pageant immediately.
AW: Now that you are preparing for your second national competition, how are you going about getting ready, and how are your preparations for this pageant different from when you got ready for your first national one, Miss America Outstanding Teen?
SW: I feel like the Miss USA, or the Miss Universe Organization in general, is a lot more of a mental head game than Outstanding Teen is. That's a big part of it; I have to make sure that my thoughts are right, that I'm going into it with a good attitude, stuff like that. The main difference in physical preparation is that, instead of busting my talent really hard, I'm trying to make my body the best it can be, because there is such a big focus and emphasis on that in the Miss USA organization.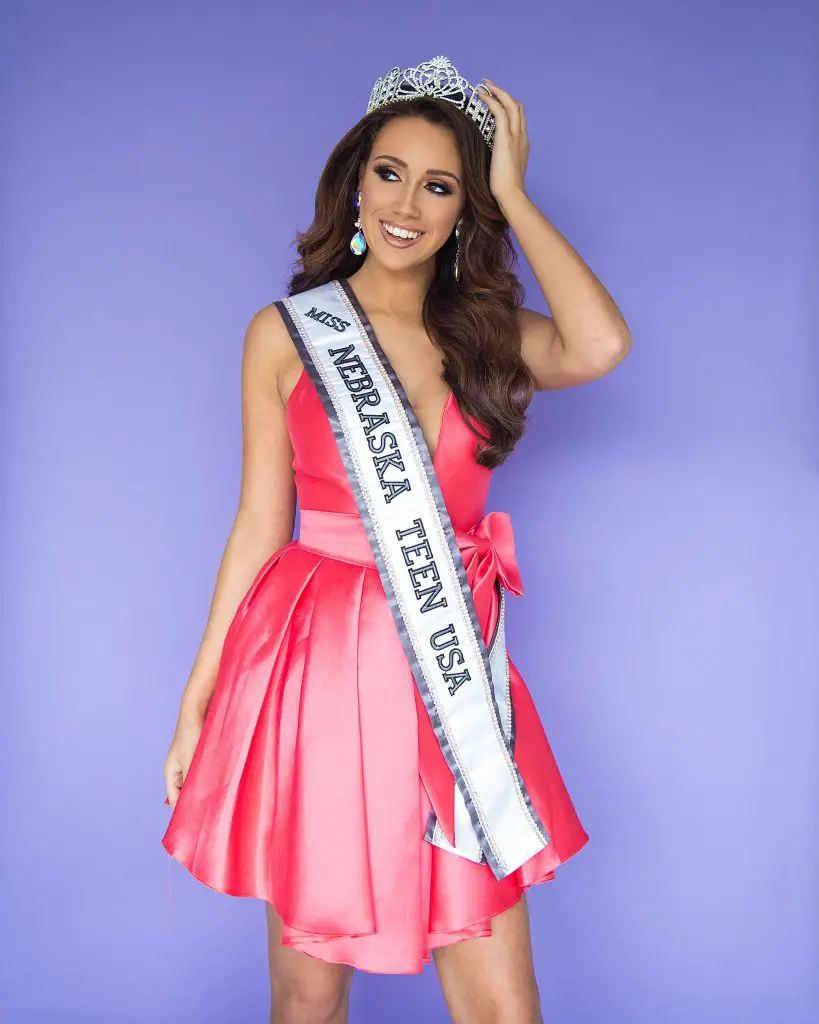 AW: How do you tackle the challenge of strengthening your mind enough to handle the pressure of this level of competition? What's been the trickiest thing to keep in check?
SW: As I've gotten older, comparing myself to other girls in terms of body image is something I focus on not getting wrapped up in. I am one of the oldest girls in the competition; I'm four years older than most contestants. Some haven't gone through puberty yet; they're stick thin and don't have to diet or do anything to achieve the body image that they want. But for me, since I am older and in college, I have to diet all the time and work out all the time. It's hard to look at them without wondering why I don't look like they do, but I have to realize it's because I'm older.
I've found a coach who is able to help me get into the right mindset and see that my age is a leg-up for me in the competition. I've had experiences the young girls haven't had yet, and I've lived on my own for so long that I've done things for myself that the younger fifteen- and sixteen-year-old girls haven't done. That's where the benefit of my age comes in. Healthy body image and not comparing myself to others are my two biggest things right now, but I think my age will help me get past them and think positively!
AW: How do you feel pageants reward you for all of the hard work that you put into getting competition-ready and being a queen? What do you value most about pageantry?
SW: My favorite thing to tell everyone is 'the people I meet,' which everyone says. But we, my MAOT sisters and I, still talk every single day; there's just a special bond that you find. Some of my teen sisters are competing in the older-age categories now as Miss contestants this summer. It was really awesome when everyone started winning their state Miss America titles; I don't even know how many there were because we were crying and bawling for each other. We were so happy and proud. That's truly my favorite thing! I've met some amazing role models, too.
AW: You are the first woman in Nebraska to hold teen titles in both the Miss America and Miss USA organizations. Do you think you'll continue competing for titles as a Miss in the future?
SW: Yes! I am the first person to hold a state title in each of the organizations as a teen, and eventually, I want to hold all four titles! I also want to keep competing because I'll get to expand my platform cause: adoption. With this title, it really hit me that the title was mine to use for something good when I had my snapchat takeover of the titleholder account; people sending me stories about their adoptions or their friends' adoptions and telling me how excited they were to feel understood because I'm adopted too brought me to tears.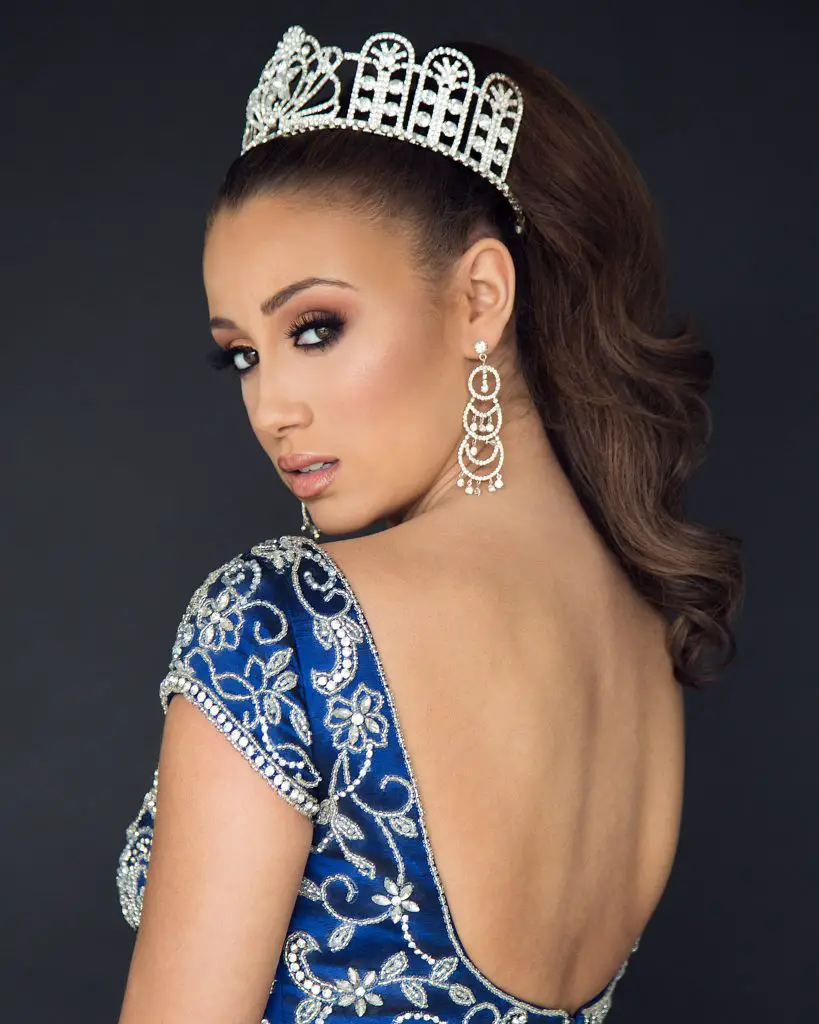 AW: How does your personal experience with adoption affect the way you interact with pageants where mom/daughter relationships are prominent?
SW: Well, my mom is a crazy pageant mom, only because she understands how badly I want it and she pushes as hard as I do to help me achieve it, much like any biological mom/daughter pageant duo. For me, I've never felt my adoption as isolated characteristic; I am adopted and I've always known that, but I am my mother's daughter and there's nothing that could ever change that.
Pageants have brought up questions about my biological history and my family and I love to talk about that, too. Sometimes, I get asked if I feel like my mom isn't really my mom because I'm adopted, but no! She is my mom, and in pageants, it becomes even more evident, because that's something we do together. Even though we butt heads a lot during them, she pushes so hard and tries so hard, and she gives me everything that she can so that I can do the things that I do.
AW: Your adoption story in itself is inspiring. How do you take your experience one step further to help other adopted kids? How would having a national title promote your efforts?
SW: Every year, I organize a stuffed animal drive for kids who have been adopted; it's the first thing they receive when they're adopted. I still have my first stuffed animal! If I win Miss Teen USA, I'll be able to take the drive to a national level and get more people involved in it.
AW: Besides making an impact with your adoption platform—and in the spirit of asking at least one cheesy pageant interview question—what legacy do you hope to leave behind as Miss Nebraska Teen USA, and potentially Miss Teen USA?
SW: I am the first black Nebraska Teen USA and the first black Miss Nebraska's Outstanding Teen, so that is kind of my legacy already. Also, I obviously want to be the first Nebraska Teen USA to take home the title of Teen USA! I've been told we have a good shot at doing that this year, so that's exiting.
But other than that, I want to be known as the weirdest Nebraska Teen USA, because I am! All the girls seem so normal; the queens who have worn the crown before me seem so perfect. They're real girls, yet they come off as these perfect, beautiful visions of light, like angels…and that's not necessarily me.
Girls try to act like they are perfect and like their lives are perfect, because that's how they think they are supposed to act. I used to think that too, but after I met my sisters at MAOT and saw how fun-loving and silly they were, I realized the title wasn't about creating a perfect image of a person, but being a real person.