After constant exhaustion, hair loss and anxiety set in during the beginning of her high school career, Samantha Madala was diagnosed with hypothyroidism and was quickly treated. Soon after, as her health improved and focus sharpened, her grades began to rise and the intimate correlation between wellness and academic success became acutely clear to her.
In her sophomore year of high school, Madala, who is now a junior at the University of California San Diego, created a nonprofit called the Healthy Scholars Foundation. After experiencing firsthand how poor health can adversely affect a student's ability to learn, Madala set out to ensure that what happened to her wouldn't happen to others, especially in countries that lack the medical means to diagnose harder-to-detect conditions like hyperthyroidism. Since its inception, the Healthy Scholars Foundation has screened more than ten thousand young students and has expansion in its sights.
Kelly Keglovits: How did you get the idea for Healthy Scholars?
Samantha Madala: After my freshman year of high school, I noticed that my health had changed a lot. No matter how much I slept, I felt extremely tired all the time; my hair was starting to fall out, I had really dry skin and I was starting to feel anxious constantly. I eventually found out, through a physician who noticed my symptoms at a routine checkup, that I was suffering from hyperthyroidism. Within about a month of taking medication, my life had already started to completely turn around, and as a result, my grades improved significantly over time.
The experience helped me realize that there is a huge correlation between a student's health and their performance in school. I was lucky enough to have a physician who noticed these symptoms at my screening, but there are many children out there who lack access to modern medicine. So, I wanted to start the Healthy Scholars Foundation to raise awareness of illnesses that can impact students' learning in school.
KK: What is Healthy Scholars' mission, and how do you go about achieving it?
SM: We work to help students reach their full potential in the classroom through STAR: screening, treatment, awareness and research. We work with school districts in India to provide free health screenings and general physicals, as well as exams for illnesses and reproductive and menstrual wellness issues, because those services are often overlooked in those communities. We also have the treatment aspect of the program, in which, after a student has been diagnosed with an illnesses that might impact their learning, we either connect the student to free treatment options or help them find affordable treatment.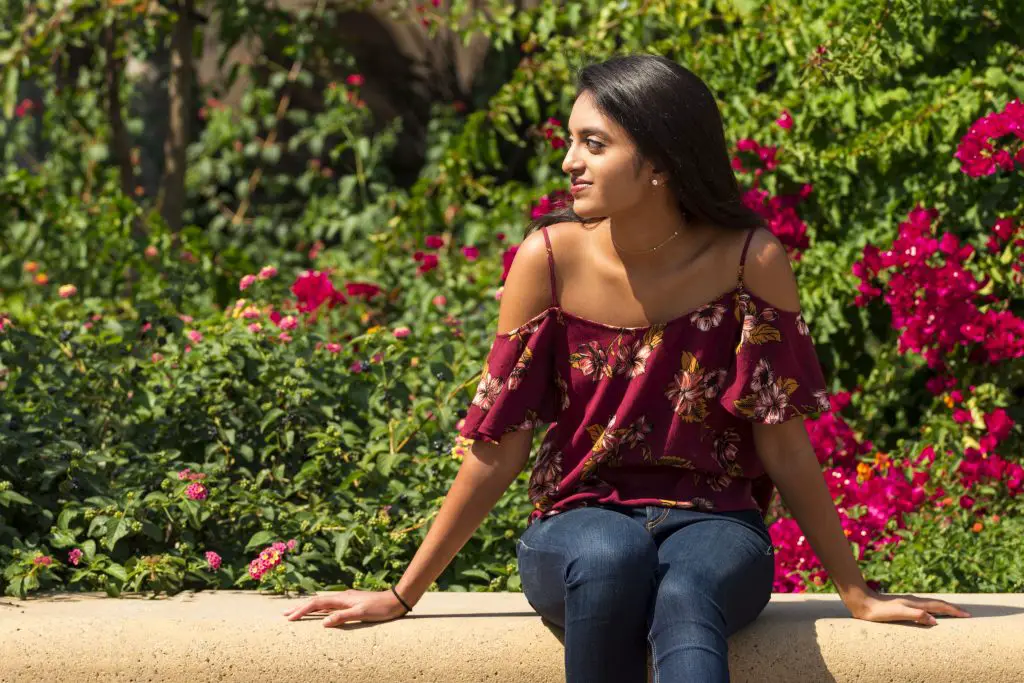 We also try to tailor awareness to the different communities that we are working with. In India, we noticed that menstrual health is overlooked in a lot of the communities that we worked with because the topic can be kind of taboo. So, we have a "girls-to-girls" health program that focuses on empowering girls and equipping them with the tools that they need to keep track of their menstrual health and make sure that it doesn't keep them out of school or from doing the best they can in the classroom.
KK: Can you tell me about the process of building a nonprofit?
SM: I was inspired to create the nonprofit after I did a study gauging awareness of hypothyroidism in the U.S. and India. In it, I found that general awareness of the condition's basic symptoms was extremely low, and I realized that there was a huge knowledge gap we needed to address. So when I first started, we were just focusing on raising awareness for the illness. I presented at ENDO 2013, the Endocrine Society's conference, and from then on I was reaching out to people in the Bay Area. We fundraised, networked and talked to people who were as interested in improving pediatric health as I was, and I met lots of amazing people who wanted to expand to different aspects of pediatric health. For example, I met Dr. Marcella Alsan of Stanford, who helped me with putting together the "girls-to-girls" program. We expanded early on by partnering with people who resonated with the cause.
KK: Did you encounter any setbacks during the process?
SM: The earliest challenges came when we performed the health screenings in India. We didn't realize how big of a need there was for a program of this kind, and there ended up being almost a thousand students at our very first health screening. We were overwhelmed trying to meet the needs of everyone. It was eye-opening, just realizing that the disparity is much larger than we thought.
KK: So what's next for Healthy Scholars? Do you have anything you are planning on the horizon?
SM: Right now we are hoping to expand to low-income communities in California. We have actually already started working with one school district and are trying to reach as many students as possible to bring out health screenings and awareness programs.