Every day is different for film student Osvaldo "Ozzy" Ozuna, who is currently taking his last class at Santa Monica College. Some days he works lighting at the Los Angeles Ballet, while other days he delivers packages for Amazon.
As a young filmmaker, Ozuna wrote and directed the student short, "Muñecas," a film that was awarded Best Student Film at the 2017 Prague Independent Film Festival and also received the Social Impact Award at the 2017 Marina Del Rey Film Festival. Even with his success as a filmmaker, Ozuna still juggles a work schedule, just like everyone else. "I have two day jobs," he explains. "I still need to make a living."
Ozuna writes screenplays when he's not in class or working his two jobs. His biggest focus right now is a feature film he was hired to write for Santa Monica College professor Simone Bartesaghi, founder of SIBA Media, a production company based in Los Angeles. The story is tentatively titled "Dreamer," and is about an undocumented student living in Los Angeles. As a Dreamer himself, Ozuna has faced his own fair share of challenges, like overcoming insurmountable odds to put himself on his current career path. 
Coming to America
At the young age of ten, Ozuna's family emigrated to the Los Angeles area from Baja California. Growing up as an undocumented student was tough for him, though he was fortunate enough to make it through high school and went on to pursue a college education in the arts. Film production courses at Santa Monica College include screenwriting, which he found to be one of his strengths.
Ozuna's affinity for film began at a very young age. He remembers being inspired by movies such as "Star Wars" and "The Matrix" as a child. "The stories represent where our imaginations can go. They made me love cinema and appreciate storytelling."
One of the first scripts he read was for "The Matrix," written by The Wachowski Brothers for the 1999 film starring Keanu Reeves. "It was complex, visually and philosophically," Ozuna says. "It frightened me in the sense that the story was disorienting and kept me guessing the whole way."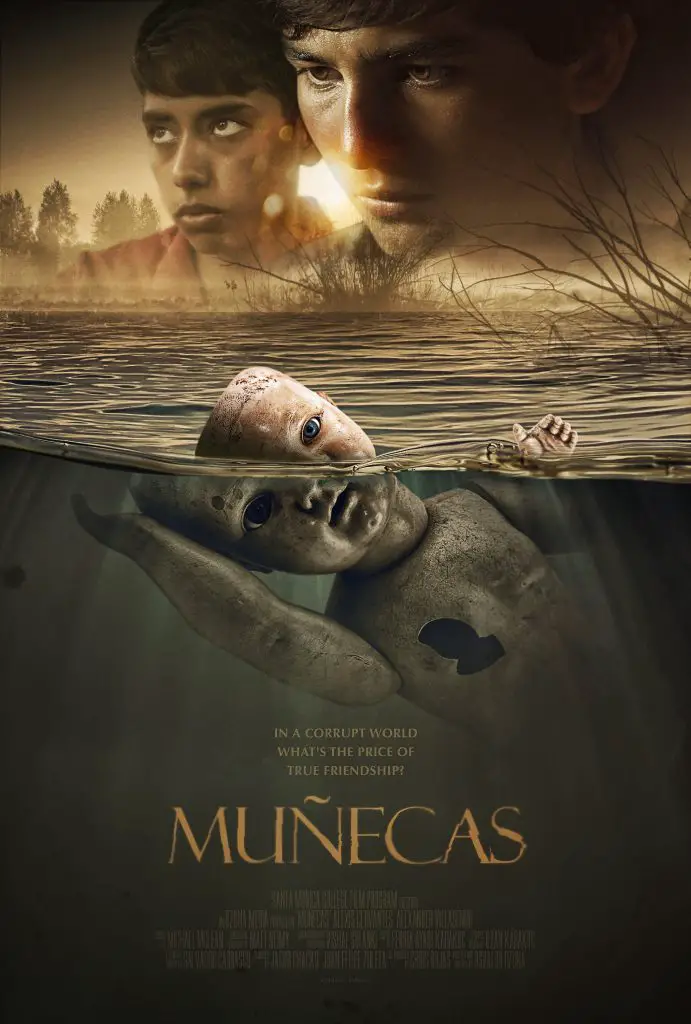 The young writer has woven some of that complexity into his own short film, "Muñecas," which tells a story about cultures that clash on the border, "both violently and tenderly," as he describes. His idea was to create a film in a multi-layered fashion, with elements of surrealism and drama that make it both beautiful and horrifying. "'Muñecas' is not a horror film," he explains. "But it has things that are horrifying that go along with the real-life drama in the story."
Ozuna's own experiences living as a child in Baja California—a place where drug-related violence continues to be a problem—inspired parts of the film. With the help of Santa Monica College's Film Program, Ozuna was able to take his vision and create an award-winning short.
Breaking In
Two years ago, Ozuna had the opportunity to intern for Bonni Lee, Senior Vice President of Production at Village Roadshow Pictures. His main responsibility was to read scripts and write coverage to evaluate the stories, which are duties that greatly enhanced his understanding of screenwriting.
He learned about the various types of projects that producers are looking for, and also became familiar with the basic elements that make up a commercially-viable screenplay. As he got his foot in the door of the industry he loves, Ozuna gained valuable experience while working with executives. "That was very interesting, to be able to read scripts that were already in development," he explains. "And to see the thought process of executives while they're considering projects."
One thing Ozuna has come to realize while working with both students and executives is that the wrong attitude can really break a career in the film industry. His philosophy is to always be humble and grateful, and to thank those who provide help along the way. "It's about finding a compromise in many situations," Ozuna says.
"Filmmaking is like any other job in that you are going to have a boss. You have to be thankful and you have to be humble." Most people would say that it takes talent, hard work and vision to make it in the industry. Those are all necessary, in his opinion, but it's also about how you socialize with the people around you. "Filmmaking, after all, is a team effort."
Many people come to the industry with the attitude that it's a dog-eat-dog environment, and to some extent it's true. But as Ozuna points out, when you acknowledge the abilities of others and you're able to ask for help, they are naturally drawn in. People like to work with others who recognize their value.
Finding a Place to Belong
Ozuna admits that he is just starting to see the fruit of his hard labor in achievements of "Muñecas." He feels that anyone can realize their career goals if they put their mind and passion into their work. "The tools are out there," he says.
Although his experience being a Hispanic immigrant to the United States has brought many challenges, it has also provided him a rare perspective as an artist. "I've never felt like I fully belonged to any particular group," he explains. "I've never been able to consider myself fully American, and I've never considered myself fully Mexican." He's found himself looking at the world from the outside in.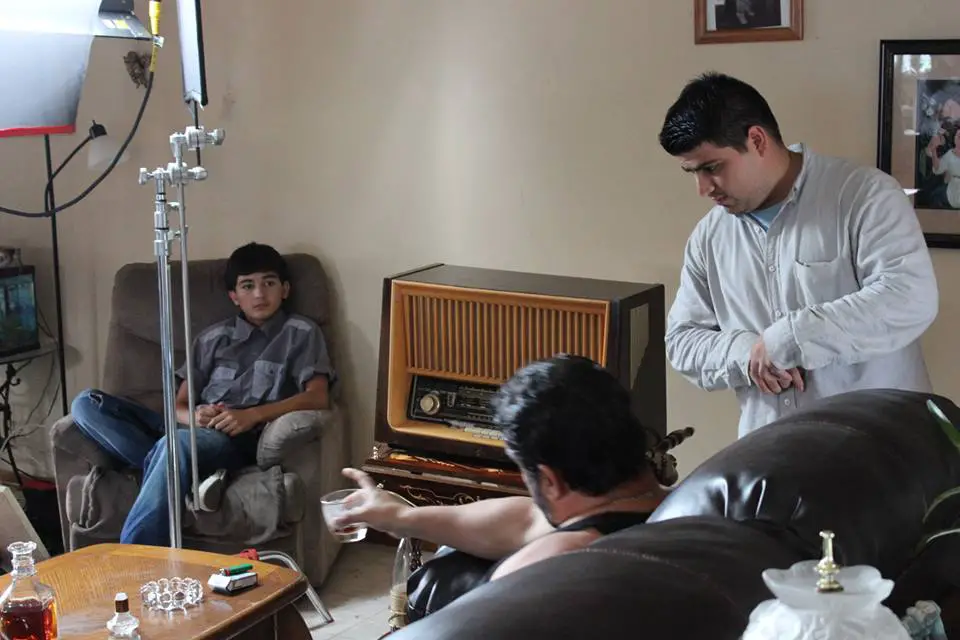 From this outsider perspective, Ozuna sees how challenges affect him and how they affect others as well. His experience feeling like an outsider has made him a very observant person, so he tries to use his art not only as an expression but also to explore the reality we live in. When his team recently won the Social Impact Award at the Marina Del Ray Film Festival, it was a very special award to him. He's concluded that creating social impact is the best purpose for his short film and his filmmaking career.
"Right now, we're living in a very divisive and polarizing environment in the world," Ozuna says. "What I hope people get from watching 'Muñecas' or any of my projects is to be able to see themselves in somebody that does not look or sound like them." He hopes that viewers of his films will consider the idea that innocence exists in every race and country and that perhaps we're not so different after all.
We are all human, and ultimately, we all have the same human concerns and needs. "At the end of the day, the things we feel inside are the same. That's what I want an audience to be able to get from my work."