At the cross-section of art and advocacy, influencer Monique "Momo" Le connects with others in a way that millennials know best: through social media.  
Her Twitter amassed over 10,000 followers after a meme poking fun at herself went viral last year. It contains two juxtaposed pictures, the first shows her with glasses and minimal makeup and the second, a filtered selfie with dramatic makeup.
It bears the caption "why cheat on me when I can be two different people do you want 4.5 GPA piano prodigy or a boba tea ABG [Asian Baby Girl, a slang acronym referring to Asian female "gangsters"] on that stance life [stance refers to a high-performance sports car that has been lowered]."
The meme has garnered 34.9K retweets and 93.8K likes, presumably because it satirizes two popular stereotypes known to characterize the younger Asian generation.   
why cheat on me when I can be two different people do you want 4.5 gpa piano prodigy or a boba tea ABG on that stance life pic.twitter.com/XM8D1U2w7w

— extra guacamomole (@guacamomole) March 2, 2017
After the meme led to her internet popularity, she has since used both her Twitter and Instagram accounts to post a combination of her photography and selfies, personal artwork, humorous thoughts and two cents on important societal issues.  
She is also the illustrator of "Modern HERStory," a book written by Blair Imani. Part of the Equality for Her nonprofit organization, "Modern HERStory" chronicles the stories of individual women directed to inspire others and promote gender equality.  
Through sharing her art on Twitter, Le was scouted by Imani through a tag called the Artist Challenge. Le originally illustrated for Imani and Women's History month in December 2016. Eventually, one thing led to another and Imani asked Le if she'd be interested in collaborating on a book.
"I am a biology major, so after high school, I said I needed to drop down the paintbrush, stop drawing and focus on school. I thought that dropping art would be it, and I would be focusing on my academics. But then this opportunity came in crashing like art was telling me 'How dare you try to leave me. Just come back in full force.' It was very sudden." 
While biology seemingly rests on the opposite side of the spectrum from art, Le, who's a sophomore at George Mason University, believes that the two aren't mutually exclusive. "Art has kind of just been with me since I was a kid. It wasn't anything I figured out. My mom laid out all these things for me, and I just played around. I can't really pinpoint a time when art was introduced to me. It was just there … I did it because I wanted to," she says. 
In the future, she envisions herself as an orthodontist giving others the same empowerment she felt after her braces were removed. Her desire to encourage others pervades her work both on and offline.  
"Before I used to be really conscious of what I posted and if people cared and were annoyed at me … If you put a front online and people like that front then you have to maintain that, and it doesn't feel genuine. It's not you. It feels like you're dragged along, and I didn't want that. If I'm unapologetically myself I don't care if I lose followers or gain followers. I do it for me. I think being online like that has made me unabashedly more confident, more bold."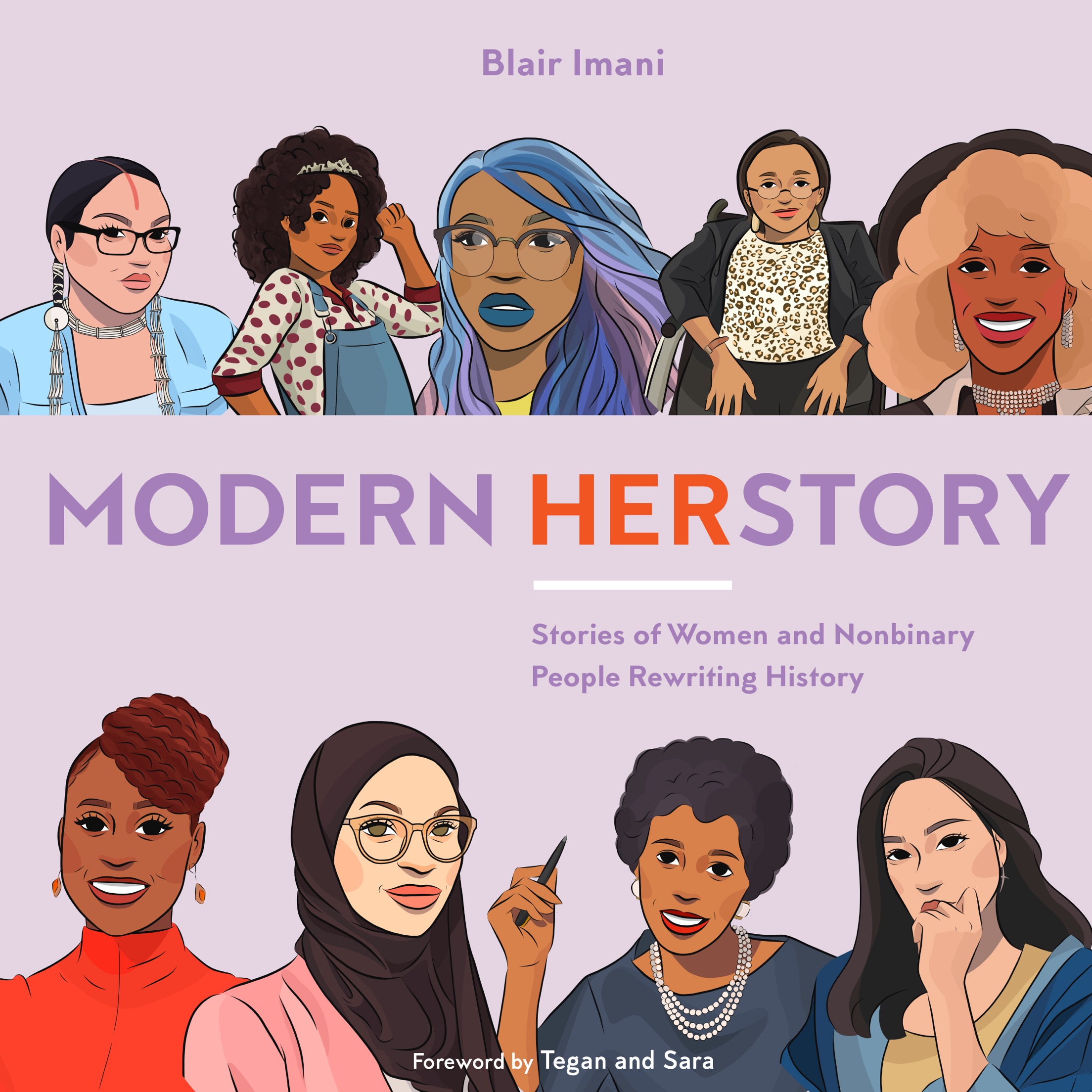 Le has taken to Twitter to voice her opinions and advocate for Southeast Asian girls and other pressing issues. Female empowerment and diversity are some of the causes she supports.
"It's important to publish a book like 'Modern HERStory' because there are many kids from many backgrounds who don't get the representation that they need in media. I didn't really see that many heroines or even characters that looked like me besides Mulan. She's Chinese and I'm Vietnamese, so that was the most representation I could get. It kind of makes you ask if you even belong in this kind of society. Books like these give kids an open door to see there are people just like them. Representation is really important because it inspires them that they can do more."  
"Modern HERStory" is set to release this fall. Le jokes that she's looking forward to its release more so than turning 21 this year. "I've been so excited and I couldn't wait for the book to come, but I'd be midway through my drawings and remember I'm the one responsible for when the book comes. It kind of unleashes the inner child in me. I'm really impatient and just looking forward to it."  
Follow Le on social media: 
Instagram: @momo_le / Twitter: @guacamomole / Website www.guacamomole.com