Having dabbled in physics, medical research and robotics, Laura Beth Fulton is a STEM powerhouse. In her two-and-a-half years at Pitt, Fulton has already had an impact on campus, as her work extends far beyond the fields of her double major of Engineering and Computer Science.
When Fulton was young, her parents encouraged her scientific exploration. "They helped nurture my curiosity in science," she says. "We would visit museums, go stargazing, learn about library science and attend environmental and cultural events."
In high school, Fulton participated in science fairs and engineering challenges outside of her school's offerings. By independently entering the competitions, Fulton found the curiosity "to question and to develop solutions, to innovate and fearlessly test hypotheses and to use failed hypotheses as a natural step to redesign." In other words, she became intimately familiar with the process of trial and error.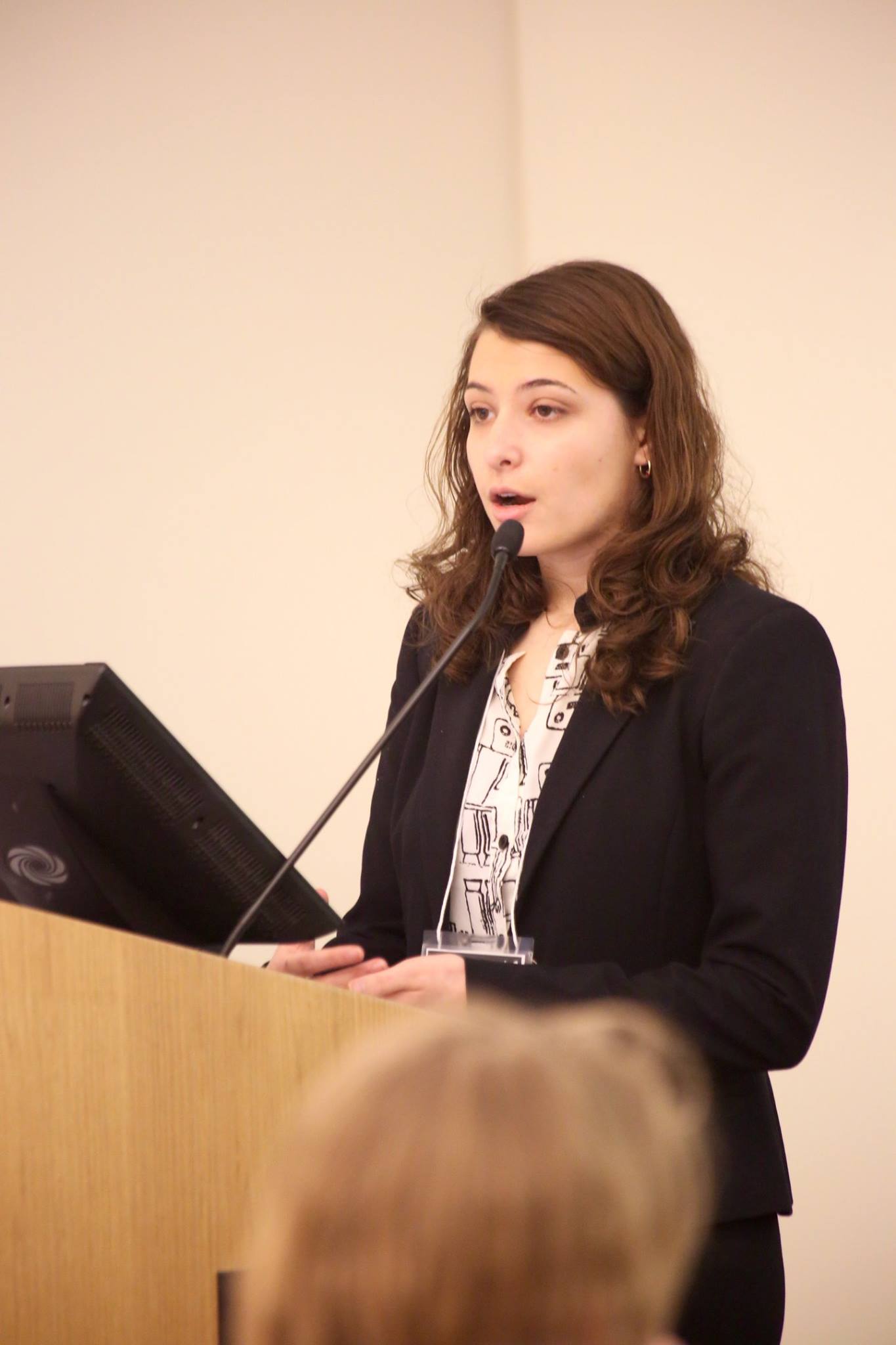 These independent pursuits pushed Fulton to explore other STEM fields. The summer before college, Fulton participated in Google's Computer Science Summer Institute (CSSI). One of thirty nationally selected students, Fulton got hands-on experience in the field. This marked a turning point.
"While attending, I discovered I loved learning to code! Gaining experience with programming and scripting languages aided my problem-solving mindset; I was hooked, realizing I wanted to incorporate CS into my engineering pursuits," says Fulton.
Taking the Hackathon Back
Since her time at CSSI, Fulton has attended numerous hackathons, where computer-science competence is a must. The events are often 24, 36 or 48 hours, so she typically enters with "a pillow under one arm and a laptop under the other."
A hackathon is a space for innovation, collaboration and, according to Fulton, "self-expression and creativity through technology." At a hackathon, the potential for creation is endless. "Want to build a robotic pancake-maker or design the next social network? The hackathon is a playground to do so," she says.
According to Fulton, the innovation and problem solving can be addictive. "The energy and passion students have for coding at hackathons is inspiring and, when I attend them, I am always amazed by how the excitement is transformed into crazy products in a short time."
At hackathons, Fulton has created a variety of gadgets, including an interactive storybook app to teach kids calculus, an internal company app to motivate community volunteerism and an app that uses artificial intelligence to help children with autism improve their ability to recognize facial emotion.
While attending hackathons, however, Fulton noticed that the number of women in attendance was disproportionally low. According to the National Center for Women and Information Technology, only 18 percent of all Computer Science and Information Technology degrees are held by women. An even smaller percent of these degree-holding women pursue careers in technology.
The discouraging statistics inspired Fulton to co-found She Innovates, Pitt's only all-women's hackathon. "Promoting women in computer science is an important pursuit. As part of She Innovates, women are encouraged to expand their programming skills by learning to build a mobile app, web app or other challenging hack. Surrounding women with other women in a hackathon setting encourages them to learn together and feel confident asking questions," says Fulton.
Codes, Cogs and Bagpipes
Last summer, Fulton's coding experience met new realities as she interned at Microsoft's headquarters in Washington. Fulton interned on the Internet of Things (IoT) team, which works on "making life simpler by making everyday things smarter." Sound a little like Disney's "Smart House"? Yes. "Think home automation and futuristic robots," she says.
By the end of the internship, her team successfully completed the project and built a test application to run a 3D printer. Their project won first place at the Microsoft internship fair for overall best project and presentation.
For Fulton, working at Microsoft was also about community. "Microsoft felt like family this summer," she says. I treasure my team's visits to parks, milkshake happy hours, lunch outings and our time spent playing Pokémon Go and experimental droning. I'm excited to return to Microsoft this summer and to join the Surface Team as a mechanical engineering intern."
When she's not attending hackathons, doing research or organizing events with Phi Sigma Rho, Pitt's engineering sorority, Fulton plays in Pitt's Symphony Orchestra, as well as the Carnegie Mellon Bagpipe and Drum Band.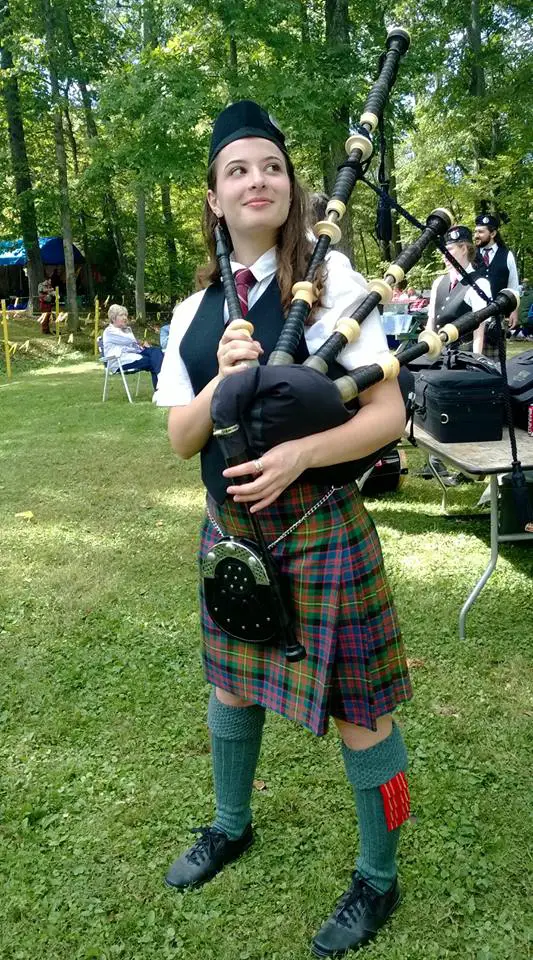 Having played flute and piccolo prior to attending college, Fulton admits that, "Learning to play bagpipes was an adjustment, especially with the air control." Pushing past initial challenges, Fulton has played with CMU's Bagpipe and Drum Band (BDB) for nearly two years.
Out of everything in the BDB repertoire, Fulton's favorite song, and perhaps the most famous, is "Scotland the Brave." "It was a brave move to play the pipes, and I love playing every bagpipe squeezing, drone sounding tune," she says.
Reality, Virtual or Otherwise
With a summer at Microsoft under her belt, Fulton has a pulse on the tech industry. As far as the "next big thing" goes, Fulton thinks Augmented Reality (AR) has potential. Though Virtual Reality (VR) devices have entered the market, Fulton can easily see how AR, which overlays virtual 3D graphics onto the real world, could take off in the near future.
As for Fulton's future, her goal is to combine a passion for mechanical engineering and computer science and work toward combining the next Internet of Things (IoT) device, VR or embedded systems technologies. Fulton will also continue to advocate for and mentor women in computer science.
"Mentors can share advice to reinforce your confidence to succeed," says Fulton. "Recognizing that topics in science and engineering can be difficult and seeking help to better understand material is admirable. At the end of the day, if you love experimenting, are curious to know more about the world and want to make an impact through science, pursue STEM because it's passion that defines the best scientists."