Got Strings with Kristi Monte
Through her company, Got Strings, the James Madison University junior teaches budding musicians and provides live music for wedding and other events.
By Phillip Bugajski, Loyola University Chicago
---
Kristi Monte, who has been playing the violin since she was six years old, immediately fell in love with music, and soon, her talent allowed her to begin teaching another student, one a few years younger than herself.
Teaching another student the violin allowed her to find the second great love of her life: teaching. Now, a third-year student at James Madison University, Monte studies Music Education and plays in several ensembles at her university, even collaborating with other choral groups. Her latest and greatest effort, though, has been the creation of her own company, Got Strings by Kristi, in 2016.
As a student, Monte is amazed with the other talented music students at her university. The sense of community between the members of the program creates life-long friendships and allows each of them to develop their own styles, both individually and collectively.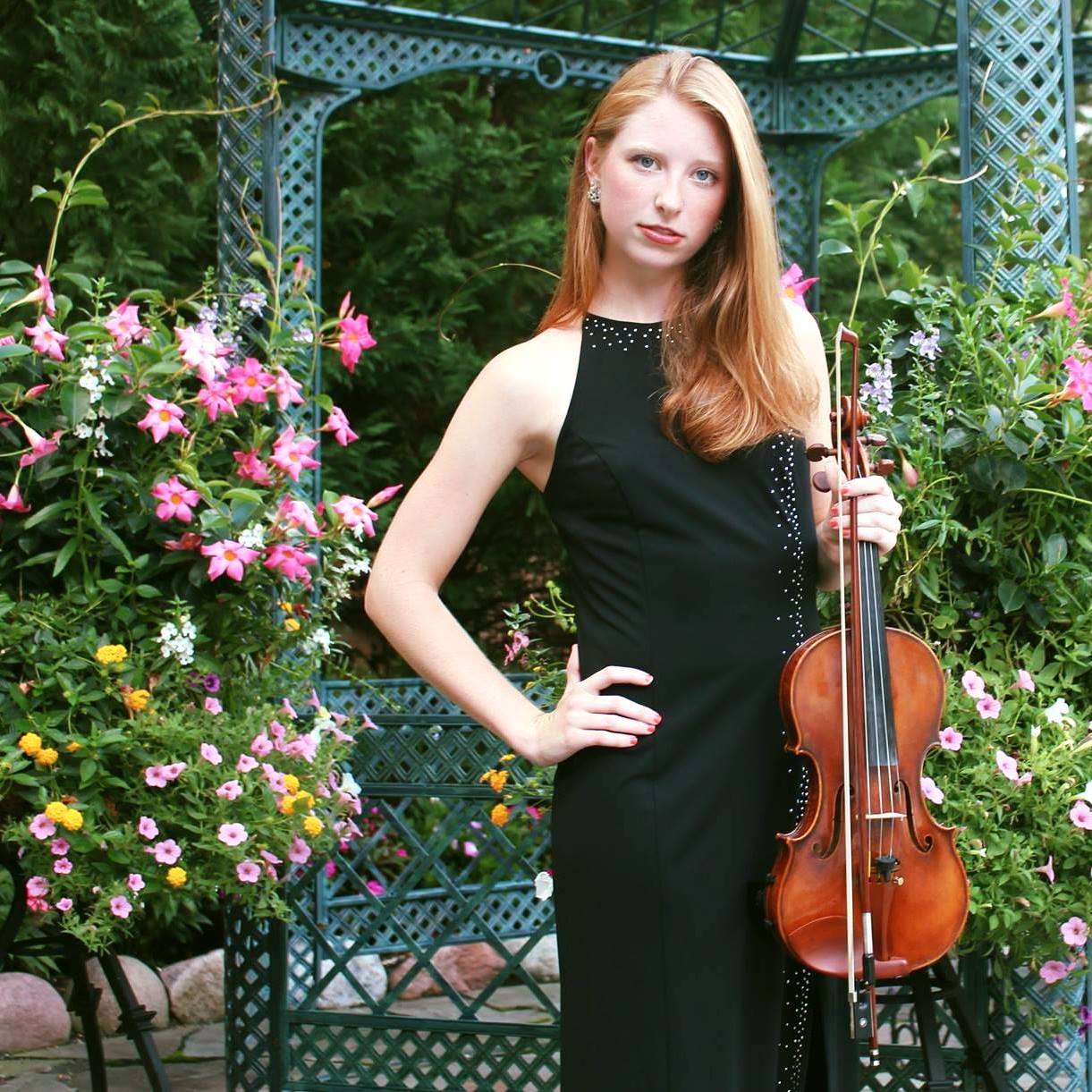 Monte's business partners are her fellow students and friends from James Madison University. To ensure her clients have quality services, Monte makes sure to hire employees with several years of experience. Together, they have made one of the most unique companies in the music industry, because it's focused not only on performance, but it also allows potential students to find their best matches for music instructors.
The idea for Monte's company originated from her experiences performing at planned events in high school. Before she could drive, Monte was known throughout her town and at her local music store. She was often hired to play at weddings and parties, either as a solo act or in an ensemble. Performing in front of live audiences expanded her vast repertoire of music, and, in doing so, it allowed her to gain networking skills and crucial business experience, which enabled her to create her own company.
Before taking on the role of manager and founder of Got Strings, Monte worked with local businesswoman Michele Spadaro, a bridal flutist, to play music at local weddings. Inspired by the wedding atmosphere and quickly picking up how things worked in the professional music world, Kristi decided to form her own company.
"There were no rehearsals. Every one showed up and knew their stuff," she says.
The professionalism of the performance world and the independence of each musician remain key components of Got Strings.
The company currently operates around the state of Virginia, though Monte started the business with more of a local vision.
"I started Got Strings to prove to myself and to the community that there was an interest in string instruments in the Shenandoah Valley," she says.
An average day for Monte is never quiet. When a call comes in, usually from a bride seeking a solo musician or quartet to play at her wedding, Monte and her fellow event coordinator, Nicoletta Moss, ask the eleven other performers if they can work the event.
From then on, the Got Strings staff works with the wedding planner to select music and arrange arrivals, all while maintaining a rigorous practice schedule for the wedding pieces, as well as popular songs that guests may request at a moment's notice.
Monte practices herself for almost two hours per day, depending on her schedule. Some days are busier than others, and juggling classes, a full-time job and a social life means that some days she cannot practice at all. To make up for this, she will make up for lost time and go practice later into the night, after most people have called it quits for the day. When all the musicians are as dedicated as Monte is, their talent and love for music truly shows.
Got Strings also works on the educational side of music. A key component of the business is bringing music, especially classical composers, to the next generation of musicians. The company offers lessons to the local community and allows students to pair themselves up with instructors for the violin, viola or cello.
"There's nothing like the moment when you finally get something that you've been practicing for months on an instrument," she says. That moment is what drives Monte and her fellow instructors to teach.
"Discipline is the most important thing that learning an instrument teaches a student," says Monte.
She believes that the most vital skills a student can learn are not taught in a classroom.
"Learning an instrument requires that a student practice intensely and regularly. If they do that, then their progress will pay off," she says.
Music also allows students to build repertoires of musical knowledge, puts them in touch with music history and shows them different career avenues. Monte believes that the arts are an indispensable part of a full education, and they can't be cut from school lesson plans.
As a result of wanting to accommodate the desires of the client, all of the musicians work to maintain a sizable repertoire of songs, ranging from all different genres.
"Violinists naturally tend toward classical music. However, we do a lot more than that. We also play pop during events, and we all have experience with bluegrass and country," she says.
The Got Strings musicians have such a wealth of talent that they play more than classical.
"In fact," she says, "most of the group is fairly experimental, such as playing electric violins or funk music."
Looking forward, Monte has high hopes for her company, envisioning a day where there are string ensembles in every state that are able to perform for every event and teach students about the joys of instrumental music. Although Got Strings started less than a year ago, it already has a strong presence in Virginia, and it's the first company people think of for their wedding or party.
"Bringing live music to events and parties adds an elegant ambiance and a personal touch to the atmosphere," she says.
Studying Music Education, Monte hopes that in addition to running her company, she will be able to continue teaching young students, either in schools or on her own. As long as there is an interest in string ensembles, Got Strings and Kristi Monte will be able to collaborate and continue to perform fantastic pieces, from Bach to The Carpenters.