In the months leading up to her junior year of high school, New York City native Miranda Cornell found what she thought to be the perfect summer theater internship.
After submitting a cover letter and resume and completing an extensive series of phone interviews, Cornell advanced to the fateful final round, in which the theater company asked her how old she was.
Of course, she told the truth. Sixteen at the time, she was convinced the position was within reach. After all, the company advertised itself as an Equal Opportunity employer.
A few days later, Cornell received an email explaining that she was perfectly qualified for the position and that they would have hired her if not for her age.
The email got Cornell thinking.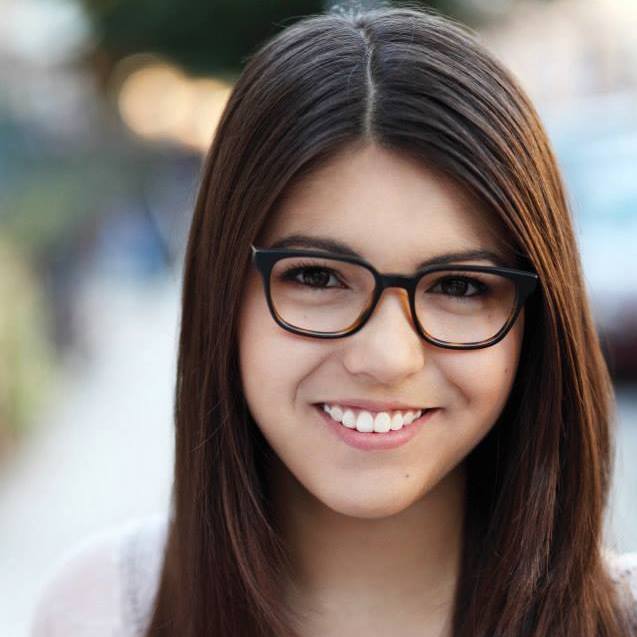 "It seems like there's an acting school for teens and young people on every corner of Manhattan, and there are even some programs for young writers. But what about young directors, designers, technicians, producers and administrators?" she says.
In a series of what Cornell calls "rash decisions," she called close friend and fellow thespian Zoe Kamil.
"I asked her what she thought of creating a theater company that functions on a professional scale for artists and administrators aged twenty-one and under in New York City. We did what we thought we were supposed to do; we bought a domain name, made a website and created email addressing. Out of a place of spite and inequity, Semicolon Theatre Company was born," she says.
A Friendship Turned Partnership
Cornell met co-founder Kamil at a young age. Participating in a nine-day program with Young Playwrights Inc., Kamil was 16, and Cornell had just turned 15.
Throughout the course of the program, Kamil and Cornell attended workshops and master classes, watched and took notes on theatrical performances and, in 36 hours, were able to write their own six-minute play and see it performed on an Off-Broadway stage by Equity actors.
The two immediately clicked and, despite living on opposite coasts, managed to stay in contact while Kamil finished high school and prepared to move to New York City for college.
As co-founders, Kamil and Cornell have occupied various roles throughout their four seasons with Semicolon, but each has their distinct theater niche. While Kamil is mainly a playwright, Cornell is mainly a director, meaning the opportunities for collaboration are endless.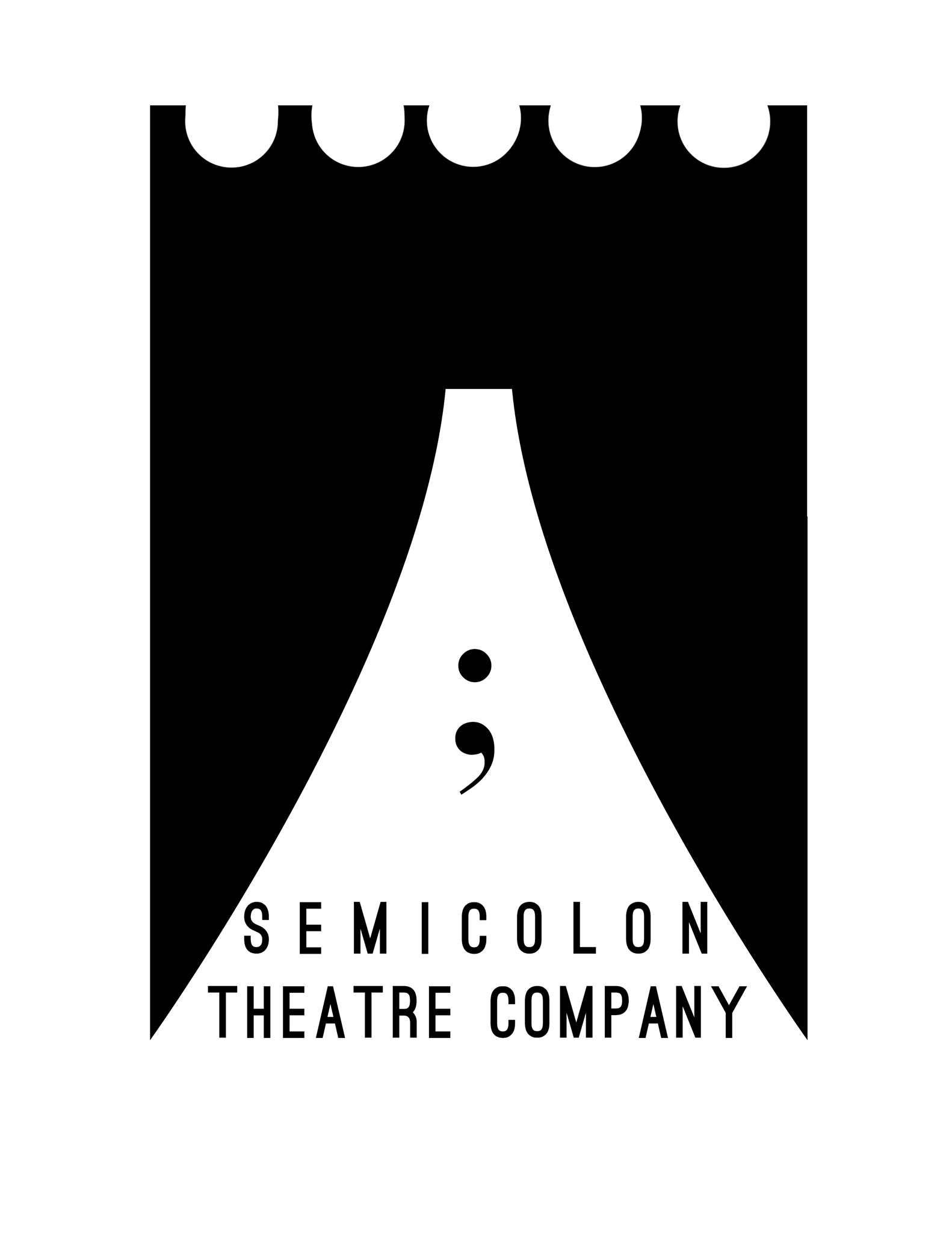 In Semicolon's second season, Cornell and Kamil's first collaboration as playwright and director took the form of what would be "We Go Together," a short play performed at New York's Krain Theater.
Though Cornell and Kamil occupy different roles in the world of theater, the two co-founders are often on the same wavelength.
"Zoe and I think in very similar ways when it comes to communication, and we each take turns being 'the dreamer' and 'the realist.' We also have a set of 'working values' that we follow to ensure that we as people aren't being pushed aside for the sake of our work. I often think about how lucky I am to work like this with my best friend, both as administrators of the company and as artistic partners. How many people get to say that?" she says.
Work, Work, Work
As a full-time student at Vassar College, active on and off of campus, Cornell admits that running Semicolon has had its challenges.
Key to staying on top of everything and asserting legitimacy in a world of naysayers, according to Cornell, is organization.
"Organization is key to knowing when something is due, when you need to contact your fiscal sponsor, when you have to write a three-page narrative statement versus a ten-page one or when you need to send last year's fiscal budget versus a projection budget," she says.
Clearly, Cornell and Kamil have been successful. Semicolon has been the recipient of grants in the past and is currently in its fourth season.
"In the end, it's about setting aside the time for the things you need to do while making sure you don't resent the work," says Cornell.
Semicolon's focus on young actors, writers and directors has also presented its own challenges at times.
"It comes with the territory of being a company geared toward those twenty-one and under. There are people out there who don't take us seriously because of our ages. It can be so frustrating when, for example, we're automatically discounted from renting certain spaces," she says.
For Semicolon's first production, Cornell, sixteen at the time, had to co-sign the rental agreement with her father.
Says Cornell, "It's funny to look back on that, but also gratifying to know that people have put so much faith in us from day one."
Engaging Youth Through Theater Education
Not only the product of a beautiful revenge plot, Semicolon's mission is closely tied to Cornell's personal artistic foci.
"I draw inspiration from the things around me. The work that Semicolon produces is about being young, and I'm lucky enough to literally be surrounded by young people 24/7 at school," she says.
Cornell's passion for theater written by and about young people has manifested itself in an interest in theater education. Last summer, she interned as an education apprentice for The New 42nd Street, Inc., an experience that pushed her to consider theater education as a potential career.
"What I love about theater is that it incorporates all three major forms of learning: audio, visual and tactile. Though not nearly as inclusive and accessible as it should be, theater engages a huge variety of learners, allowing for a collective yet diverse educational experience.
"Theater is also an excellent form of play. Before college, theater classes are often extracurricular and offer a respite from academic and social stressors. Having an outlet for creativity, energy and emotion is extremely important for students of all ages."
After the Curtain Call
Between her time at Vassar and with Semicolon, Cornell has been able to work on a number of productions from start to finish, but she considers Semicolon's second season (June 2015) her most rewarding project so far.
"We had an idea and somehow raised the money to make it happen. I'm not sure how many people––Zoe and myself included––thought we could pull off a full season more than once. But watching our audience and box office numbers grow, seeing 150 people wanting to audition rather than 60, producing five new plays instead of one…The hard work really adds up," she says.
Semicolon's second season was met with success and recognition from not only from the public, but from a beloved mentor, Sheri M. Goldhirsch, the director of the summer program where Cornell and Kamil first met.
"After watching our second season, Sheri came up to us with a cake and told us very plainly and straightforwardly that we had improved by leaps and bounds in fifteen months, and that she was so proud of us.
"Sheri suddenly passed away three months later, so having that as my last memory of her is something special and really defines the project for me. Without Sheri's commitment to young voices, Zoe and I wouldn't be half as driven as we are, and we probably wouldn't have met."
As far as Cornell's most challenging theatrical endeavor goes, Semicolon's production of Kamil's first full-length play, #Blessed, was particularly formative. That season, Semicolon was part of the New York International Fringe Festival. With multiple performances spread over two weeks and a large cast with numerous costumes changes, #Blessed was a massive project.
"We have always self-produced, which allows us to work fully on our own terms. Being on the staff of the producing organization of #Blessed while also directing it was a huge undertaking. In the end, it was most definitely worth it," she says.
At the end of each production she works on, Cornell reflects, "From first reading the script to watching the final bow, I can tell that I have learned something––often, many things––and matured in some way as the project matured. I'm not sure if it makes any sense, but these past years have been so formative for me that the full process mirrors a part of my life."
Semicolon's next full-length production, Resistance, written by Wesleyan University fourth-year May Treuhaft-Ali, is set to explore the relationship between fitness culture, gentrification and body image.
Click here to donate to Semicolon.