A Bright Girl with Gold Intentions
Truesdale is the founder of Solar for Our Superheroes, an organization that provides free solar roofing and education to public servants.
By Alli Guaman, Marymount Manhattan College
---
Krissy Truesdale, sophomore at Clark University in Massachusetts, has a bright mind and a shining work ethic, as she is always striving to achieve her goals.
At sixteen years old, she founded the Solar for Our Superheroes program that, by working through communication and effort, brings together our nation's "superheroes" with solar panels. As an Environmental Sustainability intern at New England Biolabs and a recycling worker at Clark University, Truesdale exemplifies what it means to go after something with the sunshine of insight and sheer passion.
Alli Guaman: Does Clark University cater to one specific genre of major programs?
Krissy Truesdale: Clark is a liberal arts research school, which is a weird combination, but the big majors are in the psychology programs. I joke that if you throw a rock you're going to hit a Psychology major. It's practically fifty percent of the student population.
Our geography department is world-renowned, so we have a lot of social sciences, political sciences and geography courses. Our biology concentration is really strong. There's a lot of social research which is pretty cool. It all falls into line with what I like to do.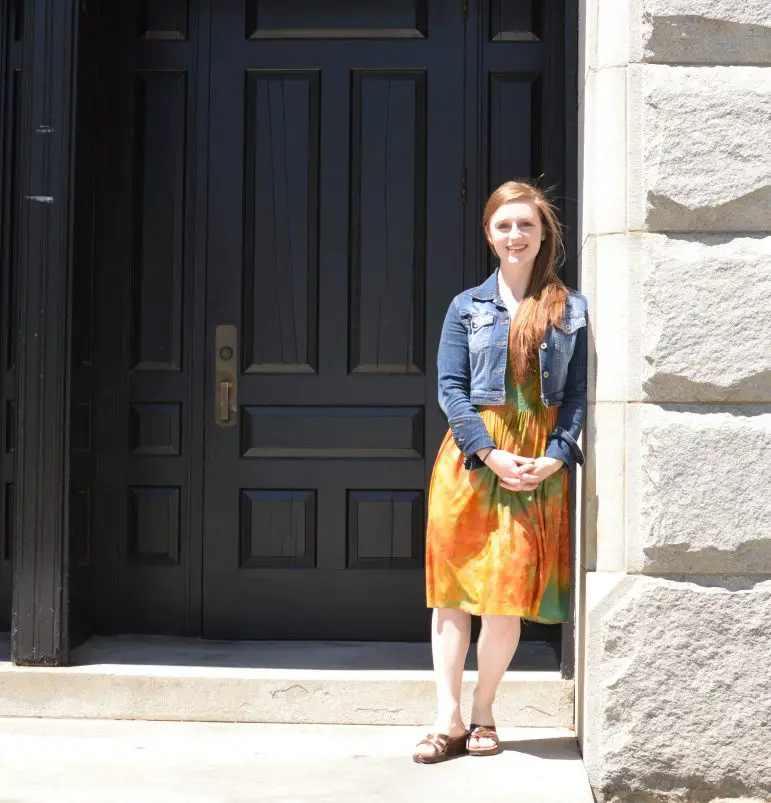 AG: I know you've had a long history with environmental issues and the "going green" scheme of things. Did you ever doubt your pursuit to obtain a major in Global Environmental Studies at Clark?
KT: No, Global Environmental Studies was the reason I went to Clark University. In my college search, I was trying to find a major–I wanted to get involved in the activist scene, but I knew I didn't necessarily want to devote my life to being just another person in a rally. I wanted something where I could take the information and inspire people to make real change, and my two options, when I was looking at colleges, were either Environmental Science, where I would take soil samples and do the nitty-gritty lab work, or Environmental Policy, which is more of being a lawyer in the field.
While both sounded great, neither was exactly what I wanted. I was trying to find middle ground, and I came across Clark, first because my boyfriend is a Psychology major and he kind of put it on my radar, and second, I saw they had Global Environmental Studies, and it was a perfect opportunity. It's a really flexible major, and therefore, I'm minoring in Business and Entrepreneurship. With them, I planned to start a green business, so I have the credentials to be a sustainability consultant and such.
AG: I read that you had established Solar for Our Superheroes at sixteen years old; could you describe what the program is?
KT: Solar for Our Superheroes is a non-profit organization that helps Massachusetts communities find different ways to go solar. At first, the project evolved slowly over time due to the political climate, the transition of energy on its own and other personal factors.
Originally, the intention of the organization was to give back to our local leaders, such as veterans, teachers, firefighters and anyone who has given outstanding service and has been a good role model for their community. It's a way to give back and spread the word.
AG: How has the intention of the program changed exactly, since you were sixteen?
KT: We're focusing more on the educational component, because there are a lot of ways that people can go solar in Massachusetts. It's one of the best states in the country to do it, incentive wise, and the climate is good.
AG: Have you helped any families so far through this program?
KT: We're currently thanking our first family of heroes. In Marblehead, we just finished funding for the solar equipment, and we're working with our partner, The Boston Solar Company, to get the installation done. Hopefully, the system will be up and ready for the springtime.
Everything we have to educate families is going into the blog that the organization has been building. We'll be pushing up some articles on what people can do in a more DIY style, especially since people can be skeptical about some tactics that are out there. We want to be a resource to inspire, educate and to overall help people who just need a head start.
AG: So, you're launching the blog as of now?
KT: Yes, because all the time and effort has gone to our first project, which helps fund future projects, and then it snowballs. The organization is at a brainstorming phase where we're assessing the strengths and weaknesses of the original model. We're trying to tailor it so we can take all the good we have generated and get it to more people for less money. It took $15,000 just to fund the Marblehead family. The good news we have is that, in helping this family, we now have a guaranteed monthly income from the solar credits that will help fund an educational platform like a blog.
AG: Once a family is aware of the many possibilities in going solar, how would they go about partnering with Solar for Our Superheroes?
KT: To get in touch with us, they [the families] want to go to our website and fill out a nomination slip or an application, and we would then follow up with a personal conversation with them. If they're interested in subsidizing the project, we would be interested in previous efforts of what they've done at home, what their general situation is, gauge their community support and get an idea of where they're coming from.
If a family wants to get in touch with us for more educational purposes and they're interested in funding solar panels themselves, we have, on my team, a few researchers who are analyzing the locational incentives and collecting information on all the programs that are out there. You can't check our online sources at the immediate moment, but our blog will sponsor how-to articles, references and such.
AG: There are so many components to starting an organization that not many would think of. How did you go about tackling the program at such a young age? Was it something you envisioned? 
KT: I can say that I experienced all those things at different points in time. I had a vision for something big. You know when you're flying in an airplane and during takeoff and landing, you look out and you see the suburbs and the surrounding area? You get this aerial, big picture view. I had the same image in my head, but where each of those houses had solar.
Of course, that was too big an idea for a sixteen year old to start immediately, but I knew that to get to that step in the distance, there had to be an initial step. I told people about it; I had a dream. I wanted to help people get solar, and I wanted to help people who would help other people get solar. There were a lot of things I didn't know about, but I knew I had the drive. You take baby steps.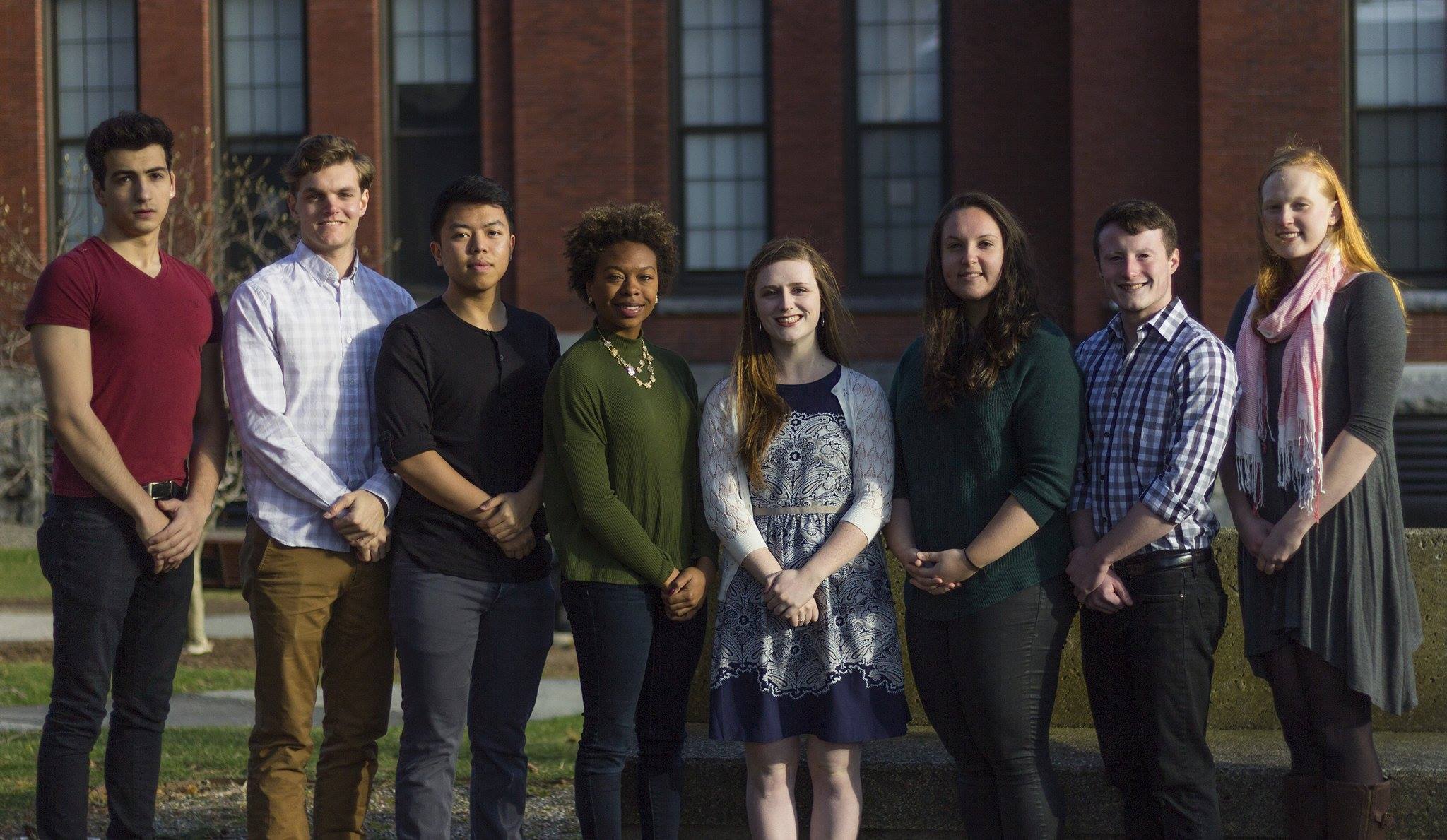 AG: Did you take these baby steps alone?
KT: I started the organization with a friend of mine from Arizona, and she was an inspiration for the project. We were in an Environmental Action Committee meeting, the green club on campus, and she was ranting about how Arizona wasn't doing more for solar. I commented that it would be great if there was anything we could do to make that happen. She challenged me, asking "Why can't you?" She proved me wrong.
It was just a matter of talking to people around me about it. I had a problem, and I wanted to solve it. I contacted the students who were interested in sustainability, and I told them I had an idea and I hoped they could reference me to someone, like a lawyer who would help me or to reference books that I could read about how to build a strong board of directors.
I went abroad shortly thereafter to the Bahamas and stayed at the Island School. The CEO took an interest in my project and wanted to help.
AG: It's amazing how people don't realize the importance of connections. That's where opportunities come from, you meet directors, you give talks at school, and I'm still trying to get the hang of talking to people.
KT: I'm actually not a social person.
AG: I find that hard to believe.
KT: No, I was so shy that the thought of talking to my best friend made me physically sick! And honestly, I wouldn't have gotten out into the world, talking to people, if I didn't have a passion. It only gets easier.
AG: How do you balance all of this with your classes, being a young adult, and home?
KT: It's tricky. I'm paying a lot for my education, and having a social life is hard. It's really a combination of a lot of things. Right now, I'm into Pinterest and making life binders to get organized, but I wish I can say that there is a quick way to achieve balance.
AG: Yeah, like a magical handbook that outlines all you need to do to be stress free!
KT: Yeah! I wish I had one of those, because I would love to share it, but it comes down to remembering what it's all about and that overall, you should be happy. I started these projects to keep me busy, and it often overwhelms me, but I think it's important to keep things in perspective.
Maybe I don't have a super nice phone or I don't have a super nice car, and if those were going to make me happy, I would place all my energy there, but they're not. I enjoy my studies, so I make time for them. When you enjoy what you are doing, you make time for it.